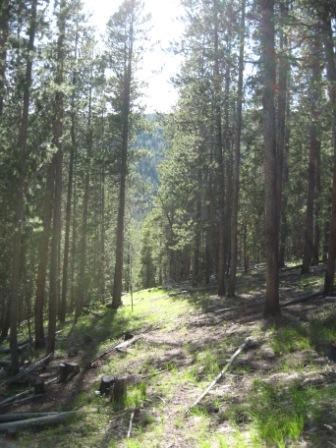 Before contact with Euroamericans, the Nez Perce made their tools from materials available to them. For example, digging sticks, used for digging root foods, were made from wood or antler; baskets used for cooking and gathering were made from plant fibers; and eating utensils might be made from wood or matting. Plant materials used in indigenous technology include extracted fibers, wood, bark, pitch, roots, stems/branches, leaves, flowers, fruits, cones, lichens, and fungi.
Many Nez Perce tools were/are made from strong wood such as serviceberry (Amelanchier alnifolia). Early garments were often woven from plants such as willow (Salix scouleriana) and sagebrush (Artemisia tridentata), which can be found in the park.
In sagebrush-dominated regions, among the underbrush of the forested mountainsides are serviceberries, black twin-berries (Lonicera involucrata), creeping Oregon grape (Mahonia repens), golden currant (Ribes aureum), huckleberries (Vaccinium spp.), and woods strawberries (Fragaria vesca). The edible berries were carried back to the camps in large containers of coiled basketry to be pressed into cakes and used later to flavor dried fish, roots, and meat.