Kirby Storter Roadside Park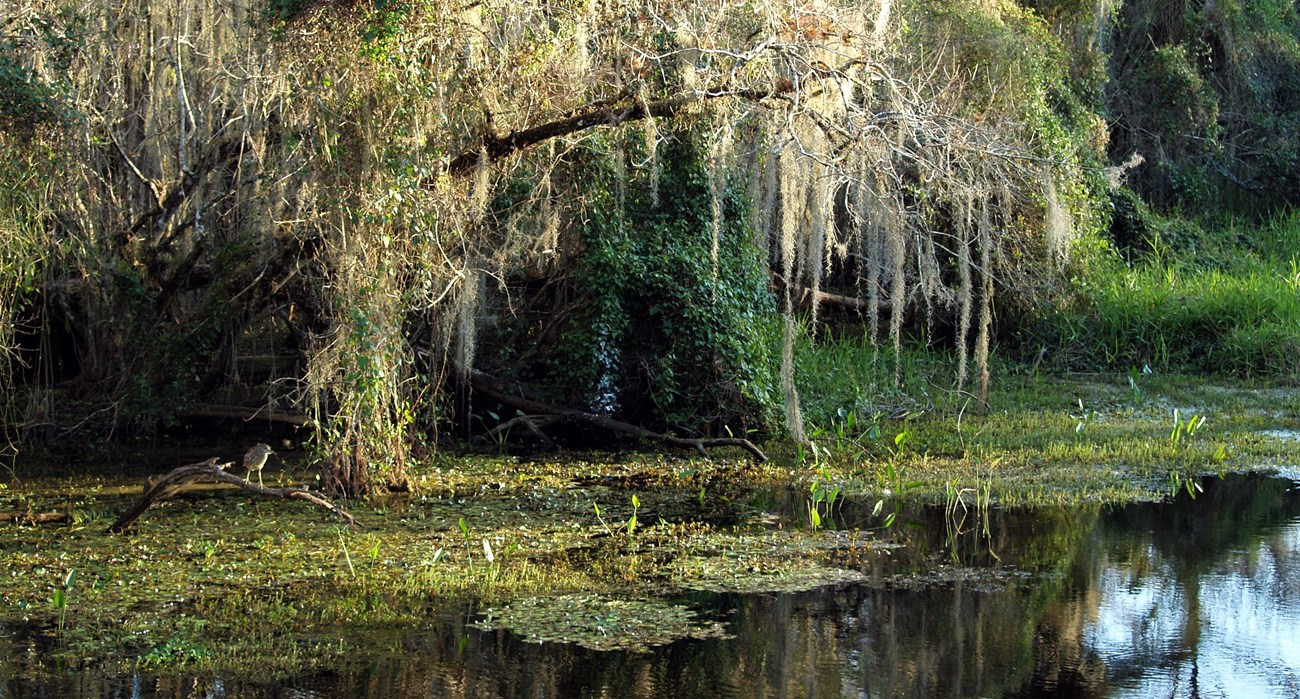 Need to Get out of the Car and Stretch? Stop at Kirby Storter Boardwalk

Approximately halfway through your drive across Big Cypress along Highway 41, Kirby Storter Boardwalk provides travelers with shaded picnic areas, a vault toilet and a non-strenuous one-mile round trip boardwalk trail that takes you from a sawgrass prairie habitat into a lovely cypress swamp.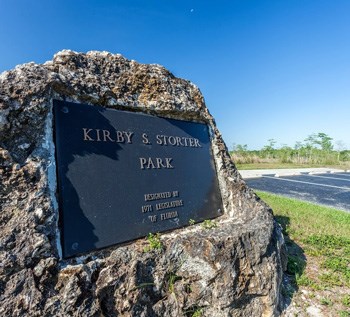 Who was Kirby Storter?

A member of one of the area's European descent pioneering families, Kirby Storter worked for several years as a carpenter and electrician for Barron Collier (the man who paid to build Highway 41). Kirby later oversaw construction of South Florida roads, including the Tamiami Trail, for the Florida Roads Department.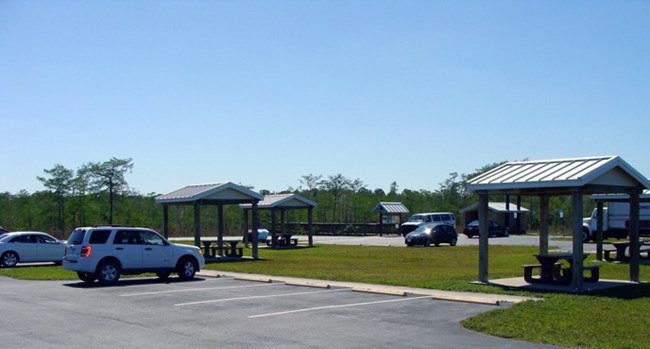 Bring Your Camera!

One-mile, round-trip Kirby Storter Boardwalk offers an excellent opportunity to explore a mature cypress strand without getting your feet wet.
The boardwalk ends at an overlook at a gator hole, where you will often find a variety of wildlife enjoying the oasis. Although it's not a guarantee you'll see an alligator, this pond was dug out by 'gators to assure a deeper water source during the driest parts of the year. This oasis provides food and shelter for alligators and many other birds, reptiles, and mammals.
Click on the image below for a virtual tour of the boardwalk trail!
Last updated: April 30, 2020