Kirby Storter Roadside Park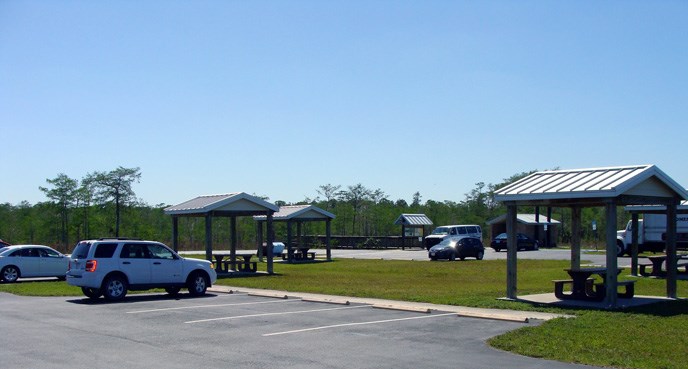 Approximately halfway through your drive across Big Cypress along Highway 41 is Kirby Storter Roadside Park. Named after one of the area's pioneering families, Kirby Storter worked for several years as a carpenter and electrician for Barron Collier, and later oversaw construction of South Florida roads (including Tamiami Trail) for the Florida Roads Department.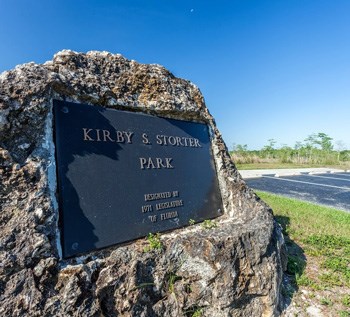 The Florida Legislature designated this park in Kirby Storter's honor in 1971, just six years after his retirement.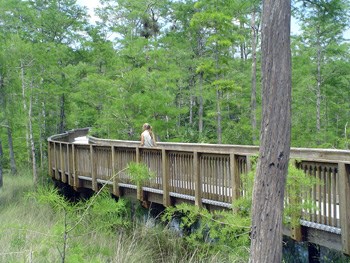 The popular Kirby Storter Boardwalk is also located here. This one-mile, round-trip stroll offers an excellent opportunity to explore a mature cypress strand without getting your feet wet.
The boardwalk ends at an overlook, where you will often find a variety of wildlife enjoying the oasis.
Click on the image below for a virtual tour of the boardwalk trail!
Last updated: April 14, 2015