Hiking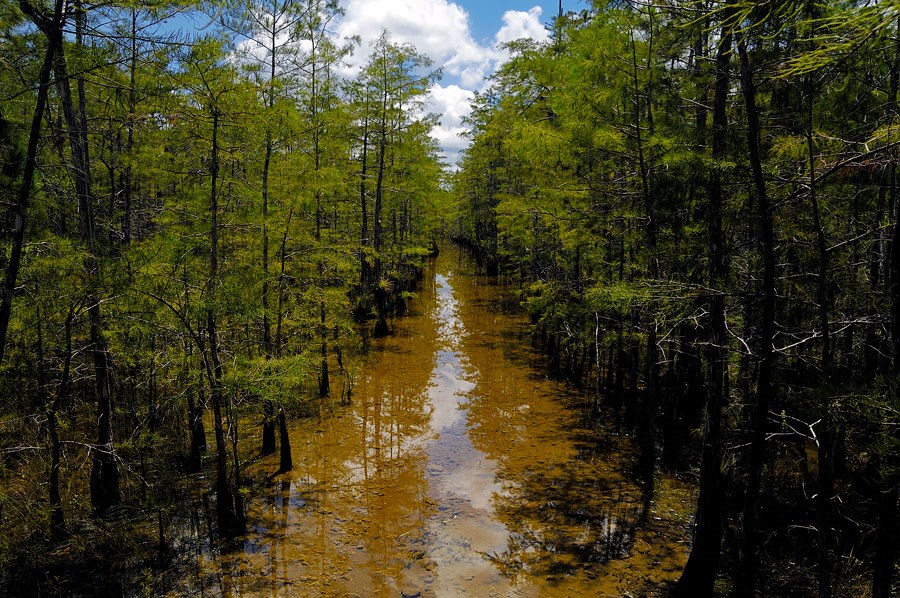 Hiking within Big Cypress can be along designated trails, or orienteering through unmarked territory. Hikers should be prepared for conditions depending on the season. The dry season provides the most comfortable hiking conditions. The wet season has its unique challenges, and hikers should be prepared for tromping through water that in places can be waist deep. During either season rewards can be many - quietly watching an otter eat a fish, feeling the wind rustling your hair, discovering tropical blooms or happening upon a bear track.
Each party entering the backcountry should fill out a backcountry permit. During hunting seasons it is recomended that all people going in to the backcountry of the Preserve wear a lightweight, blaze orange vest. You may purchase these at any local sporting goods store.
Click here for a short video on hiking safely in the Preserve.
You may download .kml (Google Earth) and .gdb (Garmin Map Source) files of hiking trails on this page. You may want to download the Google Earth program to view these files. Additionally, you can down load GPS Bable which allows you to convert .kml files to an appropriate file for you GPS unit.
Refrences to non-U.S. Department of the Interior (DOI) products do not constitute endorsement by the DOI. By viewing the Google Maps on this page the user agrees to these terms set forth by Google.


Last updated: May 17, 2021