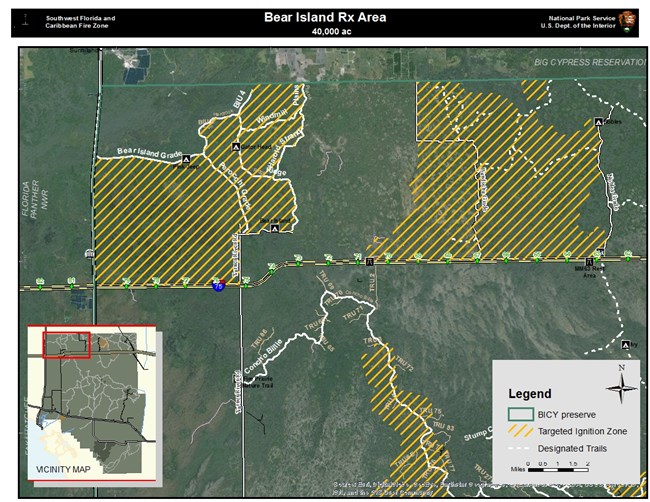 Bear Island and Sanctuary Prescribed Fire
Southwest Florida & Caribbean Interagency Fire and Aviation will be looking to conduct a few prescribed burns during the next two weeks in Big Cypress National Preserve.
Focus Areas: N-75 and Sanctuary Units will be the focus areas in Big Cypress. Implementation of these treatments will be weather and resource dependent. Additional notifications will be sent out prior to ignitions. If you have scheduled activities in the areas mentioned above please inform Fire and Aviation staff.
If you have any questions or concerns please feel free to contact Orlando Genao 305-522-2532 (AFMO-Fuel-NPS) or the SWFLCAR Duty Officer (239)719-0241.