Designated Trail Implementation
As part of a settlement agreement with plaintiffs related to the designation of secondary off-road vehicle (ORV) trails within Big Cypress National Preserve, the National Park Service will leave all secondary ORV trails closed until further environmental review and analysis can be completed.
The secondary trails are being analyzed through an environmental review currently being undertaken by the National Park Service. This current review effort will more clearly identify suitable trails that may be included within the designated trail network. Information on this review process can be found here.
Off-road vehicle operation on designated trails for hunting, fishing, frogging, camping, wildlife observation, transportation to private property, and other traditional, nature-based activities are consistent with the Big Cypress National Preserve enabling legislation and the Addition Act and are, therefore, authorized in the Preserve.
Operation of off-road vehicles in excess of the authorized speed limit, off designated trails, or for the purpose of challenging the vehicle against Preserve resources or other vehicles, such as racing, mudding, sport riding, motocross riding, and competitive events, is not consistent with the Big Cypress National Preserve enabling legislation or the Addition Act. These non-traditional pursuits damage the resource and, therefore, are not authorized in Big Cypress National Preserve. Engaging in these activities can result in forfeiture of Off-Road Vehicle access privileges.
Click on the following to view designated trails for each unit.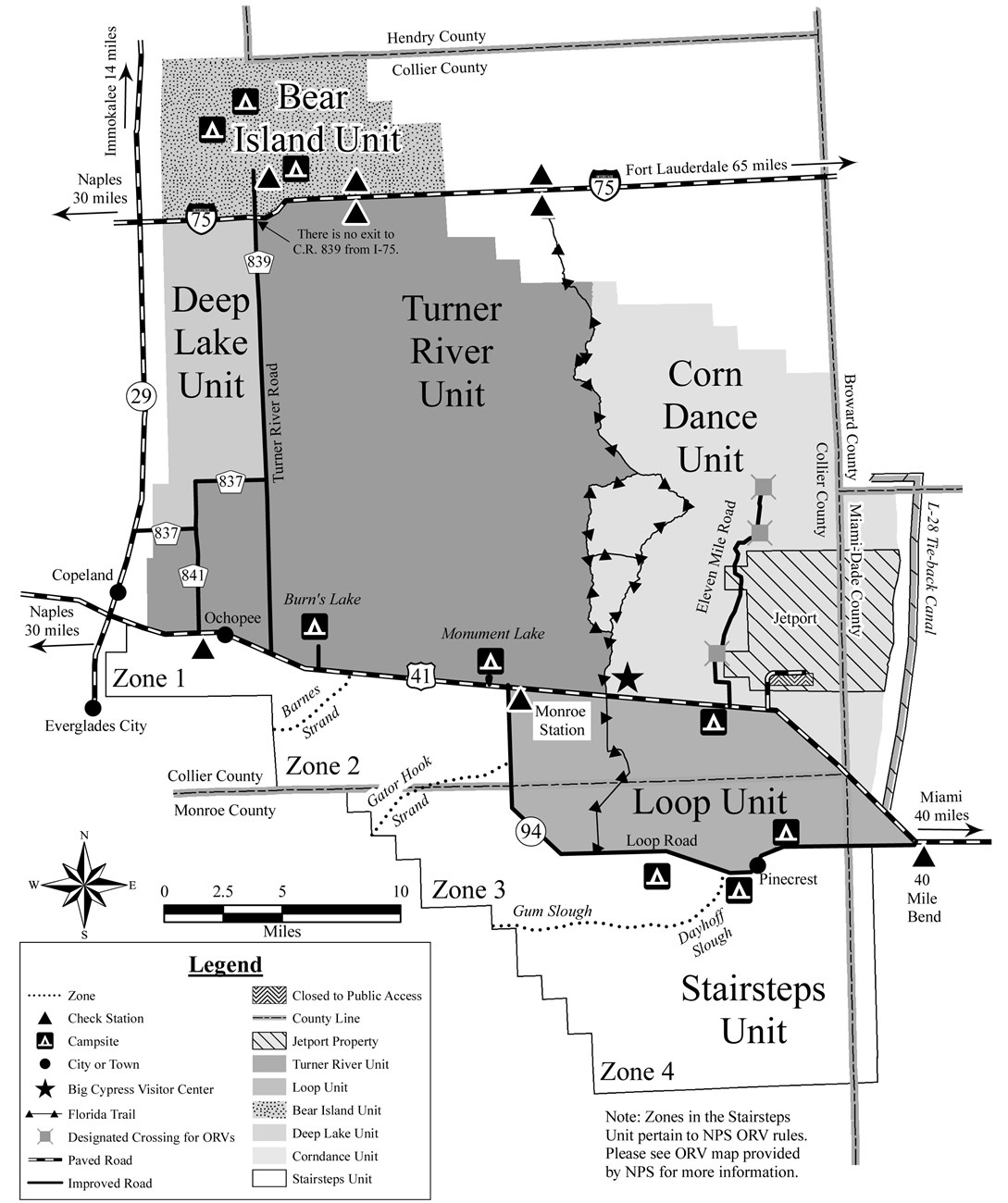 Last updated: June 28, 2021