Bird Watching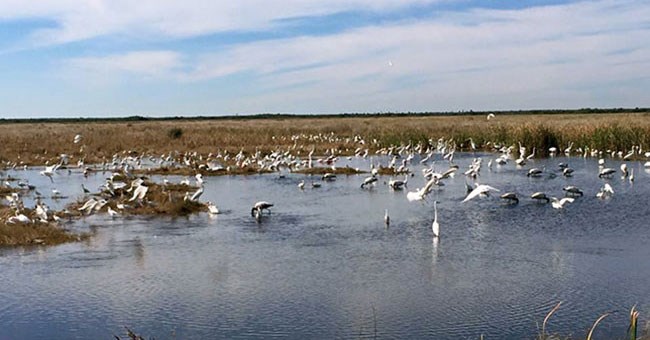 Big Cypress National Preserve has a variety of excellent birding locations because of its five habitats, including; open prairies, hardwood hammocks, pinelands, cypress swamps, and estuaries.
Patience, a good field guide, and knowledge of where to look are the keys to locating the birds of Big Cypress. A birding checklist is available at any visitor center and is a great aid in determining which species are likely to be present, and the habitats where they are found.
Observations/Documentation
Park visitors are often our eyes and ears for rare or unique bird sightings. If you see something worth recording (a bird listed as rare, sporadic, or otherwise not listed on the birding checklist), please stop in at a visitor center and fill out an observation report. Be sure to record all pertinent information such as a overall description of the bird, activity or behavioral comments, habitat, time of day, and possibly the most important: the exact location of where the bird was seen.
Last updated: April 14, 2015