Pig Frog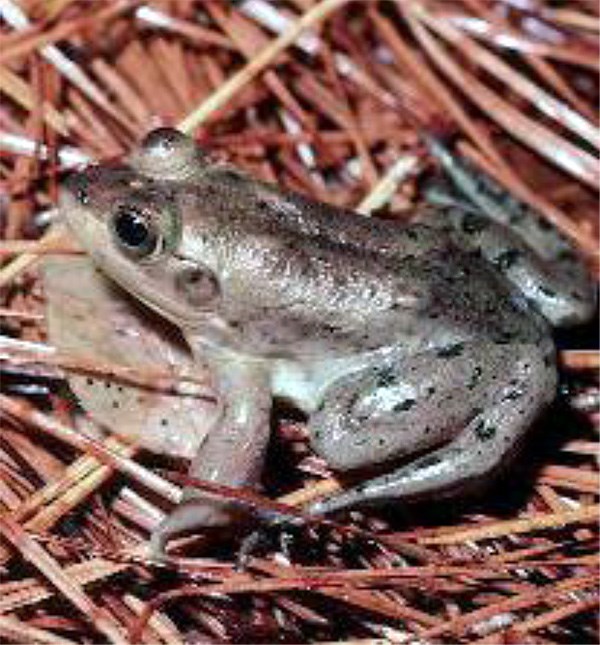 Pig frogs earn their name from the pig-like grunting sound they make during breeding season in the spring and summer months.
Where can I find them?
Habitats range from the Coastal Plane of Southern Georgia and southeastern South Carolina and throughout Florida. They prefer quiet, permanent bodies of water, natural or manmade pools, ponds, bay heads, sloughs, cypress, domes, wet prairies, canals and ditches.
Behavior
These frogs feed on crayfish, dragonflies, beetles and other aquatic invertebrates. Listen for their breeding choruses in April throughout the muggy, mosquito summer. After fertilization, females lay more than 10,000 eggs as a surface film that easily adheres to emergent aquatic vegetation. Their name derives from the pig-like grunting sounds that the males exhibit during the breeding season.
What do they look like?
Florida's second largest frog (ranging in size from 3.35 to 6.5 inches), is sometimes mistakenly called the "Florida bullfrog," although their large hind legs are also harvested for consumption. These aquatic frogs have pointed and narrow heads, grayish-green or brown bodies accompanied by black mottling on the dorsal surface. Unlike other frogs, these exhibit no dorsolateral folds and have extensive toe webbing reaching to the ends of each toe. The tympanum is larger on males than females.
Last updated: April 14, 2015