Prairies
Prairies, whether they're "wet" or "dry" based more on what plant species grow there than on the actual amount of water present. Wet prairies occur on mineral soils that are covered with water about 50-150 days per year. The water rarely gets any deeper than about 20 centimeters even in the wettest of seasons.
Wet prairies usually burn at least once during a five year period. Without fire, woody plants would push out the prairie plant species. This would in turn cause prairie mammals and birds to lose their habitat.
Periphyton
Periphyton is a complex mixture of algae, microbes, and detritus that creates a thick mat on the ground of the prairies. It is a common part of the vegetation in wet prairies that are healthy and is an important link in the wet prairie food chain. It can be over four centimeters thick on the prairie floor. Periphyton is eaten by a variety of flies, snails, fish, tadpoles and zooplankton.
During the rainy season, tadpoles and insect larvae hatch in prairies becoming a wade-thru for many wading birds, reptiles and amphibians to eat at.
Watch and learn as a park ranger explains more about periphyton.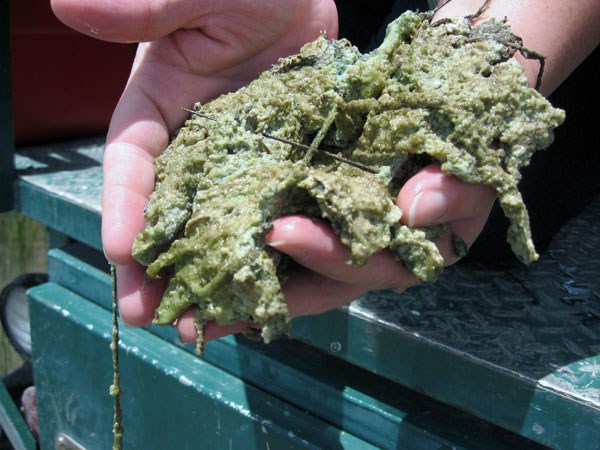 Marsh Rabbit
Marsh rabbits are found in this area looking for food. They are herbivores that eat grasses, leaves and bulbs. The marsh rabbit has shorter ears, hind legs, and tail than the eastern cottontail rabbit that can also be found in Florida. Marsh rabbits walk instead of hop and can even swim!
The rabbit swims to move to other places to forage for food and to avoid predators.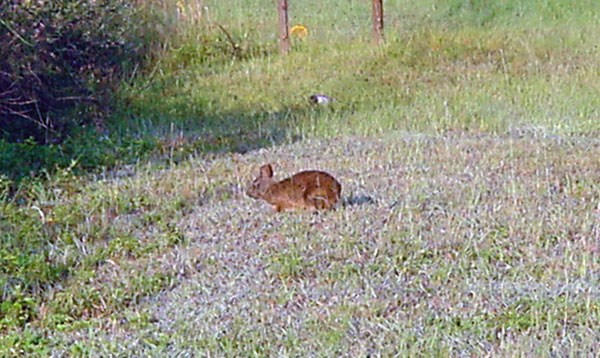 Last updated: May 6, 2020