Bookstore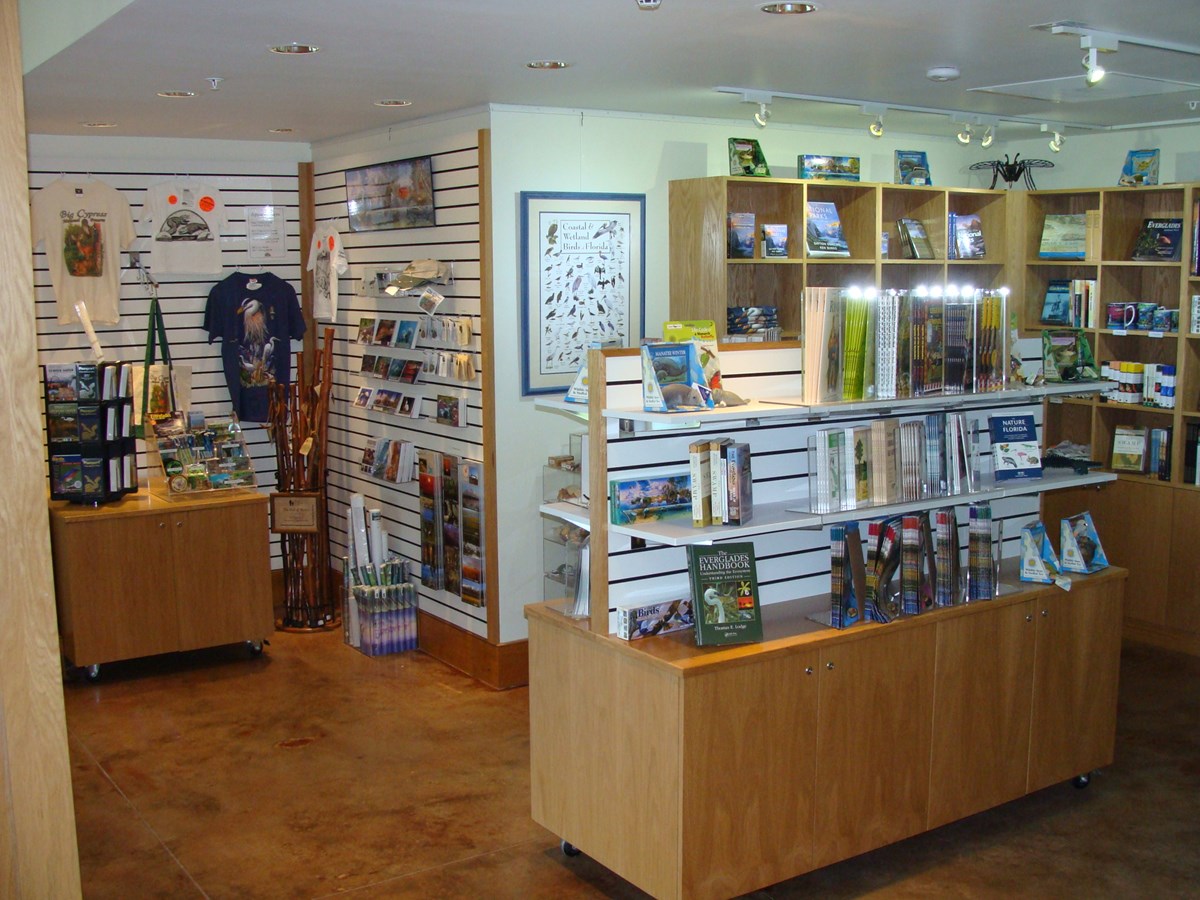 The Florida National Parks Association operates sales outlets throughout south Florida and offers high quality publications and educational sales items.
These materials directly relate to the various stories surrounding the Preserve and for planning, and enhancing, the visitor experience.
Sales profits are returned to the parks to support educational, scientific, historical and visitor service programs that would not otherwise be available through federally funded sources. The association also uses a portion of the proceeds to produce additional new educational materials about the parks; often based on new information that becomes available about the wonders of the south Florida ecosystem.
Discover more about south Florida's national park sites and help foster the continuation of the Preserve's educational efforts by supporting the Florida National Parks Association. Become an association member and you will receive a 15 percent discount on all purchases.


Last updated: April 14, 2015