Volunteer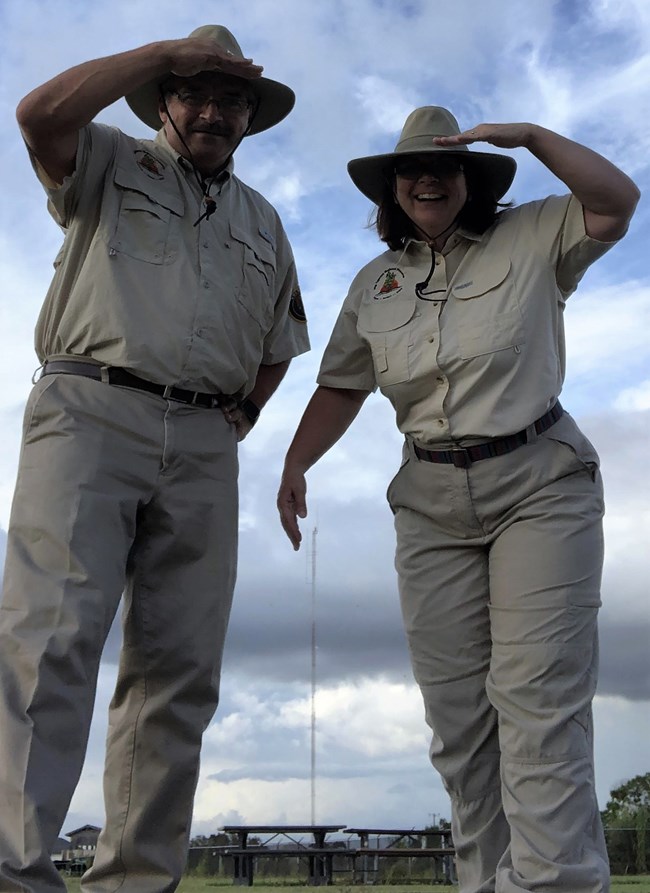 Volunteering can be fun at Big Cypress!
Every year we have lots of volunteers contribute approximately 30,000 hours of service to Big Cypress National Preserve. Some volunteer full-time during the winter season. While others, maybe a local person, volunteer one day a week or even for a few hours on a special project. Some are students but most are retirees looking for adventure and a way to give back during their "golden years." The jobs vary the same as the personalities of our volunteers vary. Some maintain and/or patrol trails while others are campground hosts, visitor center personnel, help with maintenance, or go in the field with our resource management staff.
Regardless of age or background, these folks share a desire to make a positive contribution to the management of the preserve. Volunteers are a valuable and valued part of our operation and our community.
For more information regarding the Big Cypress National Preserve volunteer program, please contact the preserve Volunteer Coordinator at 239-695-1102 or by email. To view current volunteer opportunities, visit volunteer.gov.
Mailing Address:
Attention:
Volunteer Program Manager
Big Cypress National Preserve
33100 Tamiami Trail East
Ochopee, FL 34141

Last updated: August 23, 2021