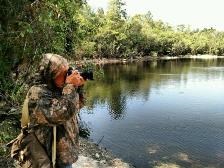 Jerry Fleury - Photography
http://www.imagesofthesoul.org/
In Residence May 2017
When asked about his experience here at Big Cypress National Preserve as the Artist-in-Residence, Jerry offered this quote from Sebastiao Salgado:
"There are moments that you suffer a lot, moments you won't photograph.
There are some people you like better than others.
But you give, you receive, you cherish, you are there.
When you are really there, you know when you see the picture later what you are seeing."