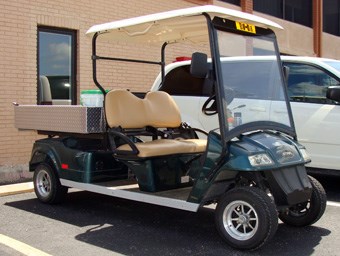 The Environmental Protection Agency cites transportation as the second leading source of greenhouse gases in the United States. To combat this, Big Cypress is using more fuel-efficient vehicles and choosing the most efficient vehicles for each job.
The Preserve reduces its fuel load by running its fleet of larger trucks, tractors and construction gear on B5, a diesel fuel that's five percent biofuel.
Today, out of 58 total vehicles, a growing number are either hybrid, or electric. Three of these vehicles are electric golf carts.