Nome and Surrounding Areas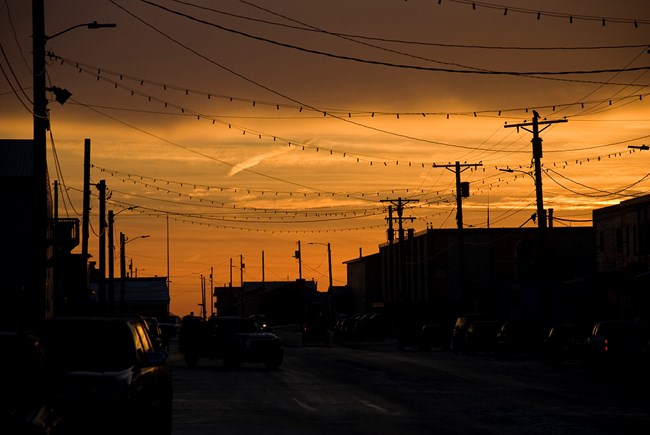 Nome is known for its rich gold rush history, Alaska Native cultures, and the finish-line to the famous Iditarod sled dog race. The Bering Land Bridge Visitor Center is located in Nome, and in summer, park staff offers talks and hikes in the area. Special programs are also offered during Iditarod, which takes place in March.
This rural community of about 3,000 people is not connected to a larger road system. The easiest way to reach Nome is by commercial airplane. Once in Nome, there are three roads that leave town. In town and throughout Nome's road system, you may find a number of things to do and places to visit to complete your Alaska experience.
City of Nome Visitor Center
Learn more about the roots of this sub-arctic town. Gain an insider's perspective on where to stay, what to see, and where to eat.

Pilgrim Hot Springs
Pilgrim Hot Springs offers thermal waters as well as an oasis for waterfowl. A permit is required to access the hot spring. Permits are free and may be obtained from the Nome Visitor Center.

Council Highway
Take a scenic drive to Council, a former gold mining community.
Teller Highway
A 72-mile road will take you from Nome to the small Inupiat coastal village of Teller.
Kougarok Road (Nome-Taylor Highway)
Its official name is the Nome - Taylor Highway but locals call it the Kougarok Road. Take this scenic drive to reach a variety of landscapes, remnants of history, and potential wildlife sightings.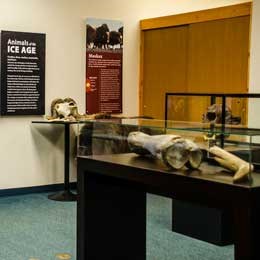 Bering Land Bridge Visitor Center
Explore life on the Bering Land Bridge through a series of animal exhibits, interactive maps, seasonal ranger programs, and guided hikes.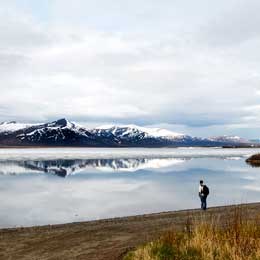 Salmon Lake Campground
Located about 40 miles north along the Kougarok Road, Salmon Lake Campground offers a sandy beach, picnic tables, barbeque pits, trash bins, and a pit restroom. The Kougarok Road is not maintained during the winter months and large amounts of snow may make it impassable for vehicles. Best to visit during snow free months!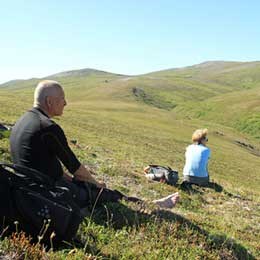 Dorothy Falls
Around mile 26 along the Kougarok Road, Dorothy Creek flows out of the mountains to your left. A moderate to strenuous hike up the creek will lead you to the scenic waterfall. There is no trail and the terrain may be strenuous.
Last updated: November 8, 2023