Bering Land Bridge Visitor Center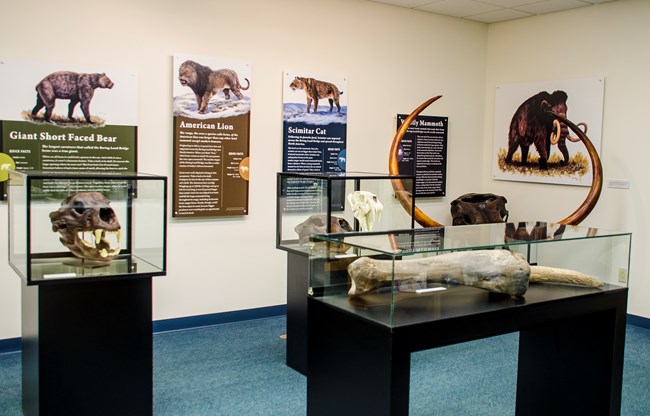 Location:
1st floor of the Sitnusak Building on Front St.

The Bering Land Bridge Visitor Center is located in the small town of Nome, which is primarily accessed by commercial airplane. Please note that the visitor center is located 100-miles south of the preserve and additional trip planning is needed to access it.

The visitor center is equipped with an interactive map that provides information about major land features, flora and fauna, and communities in the area. Life-size skulls and pelts allow us to get a closer look at the animals that once lived here or continue to do so. In the bookstore, you may find pamphlets of the landscape, the town and the road system. The visitor center provides ranger programs in the surrounding area mostly during the summer months and Iditarod which takes place during the month of March.
Last updated: December 13, 2017