Lying just outside of the preserve, Shishmaref embodies what I would imagine an Alaskan village to be like. Drying racks are strewn across the shore laden with strange flesh cut in geometrical shapes, the roads are paved with sand rather than a more stable substance and everyone stops to ask in their peculiar dialect the obvious visitors in strange green uniforms like ourselves one of two questions:
Are you interested in buying an ivory carving?
What the heck are you doing here?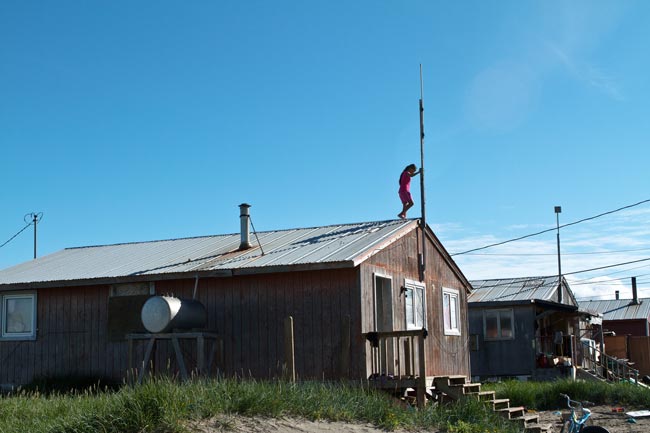 Our journey to Shishmaref was brief and with the collective purpose of sharing our Junior Ranger program with the relatively isolated children of this bush town. My purpose was a little different - I was assigned to capture photos of the program for future use in BELA's social media and posters. Kids started pouring in, but I was not able to acquire permission to take pictures of them all. As a result, I was left to explore and photograph the surrounding areas of town.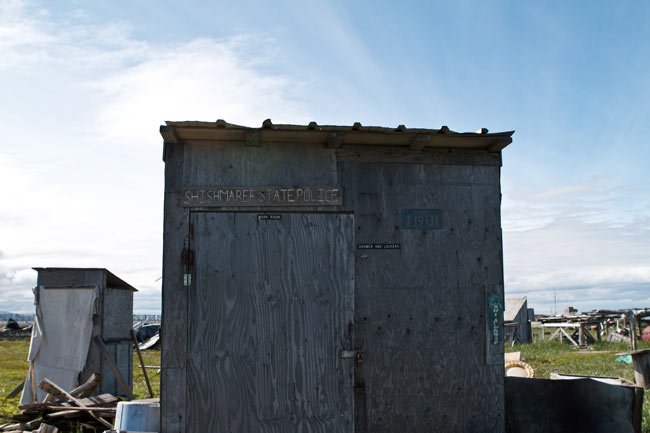 While working with the National Park Service, I've had opportunities to witness things that I otherwise would have never known existed. I am immensely grateful for my experiences here, but the only frustration I sometimes felt with my job was when I was attempting to capture the novelty of these places. In villages like Shishmaref or even in an unfamiliar city, questions immediately flood my mind as soon as I take out my camera - the main one being, "Will I invade these people's privacy with the photos I take and will they think that I'm taking advantage of them?"
As much as I wanted to run around the few streets of the village photographing the homes and the stories preserved in the faces of the carvers their children, I had to remind myself to respect their privacy. I only hope that one day I will have the opportunity to live in a small village where I can immerse myself in that society's culture so that I can take the photos that I would like to without feeling intrusive.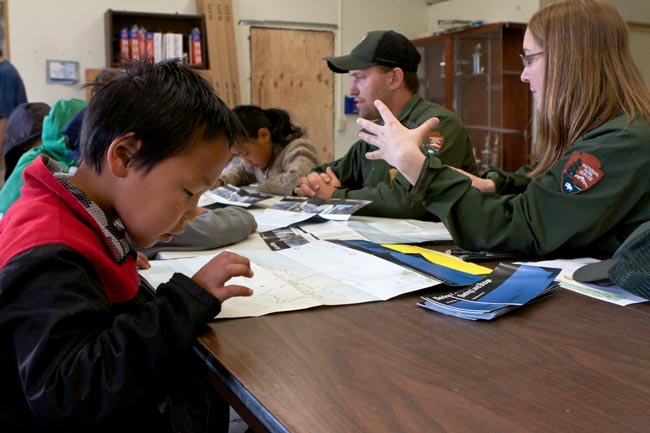 Otherwise, I'm happy with the photos that resulted from this trip (even if their web quality is not ideal) and the excitement that we brought to these kids with the opportunity to become Junior Rangers. It seems like they spend most of their days riding around their village on one of the many bicycles thrown carelessly in the road and it was rewarding to think that we brought something new to share with them. I couldn't help but think about all of the camp and after-school counselors from years ago that I still remember today and I wonder after 10 years have passed, wherever these grown-up junior rangers will be, if they'll remember the foreign park ranger with crazy, curly hair and a giant camera.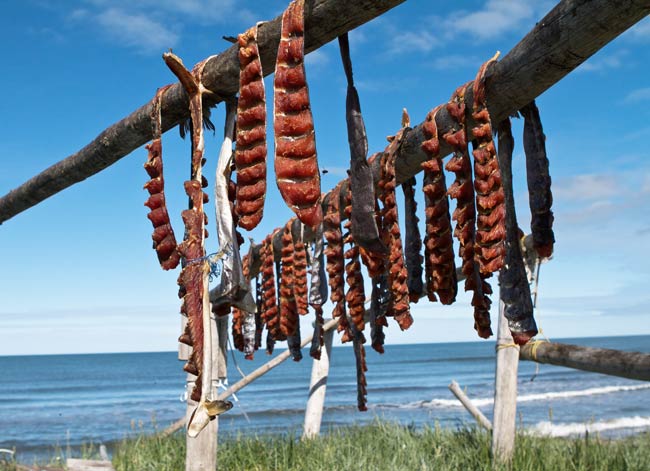 Bio
This is Allyce Andrew and I am a STEP intern with the National Park Service. I've lived in Alaska for the last three months (today is officially my last day of work!), working on social media and updating Bering Land Bridge's website. Hailing from Lafayette, Louisiana, I currently attend the University of Louisiana - Lafayette where I am double majoring in print journalism and English. I have one year left of school and am extremely grateful for the unparalleled opportunity to work with BELA and explore a fascinating part of America before I graduate.