The staff continuously bring up how beautiful the area around Nome is, but because I've lived here my whole life everything seems normal to me. But recently, I explored a different area than where I grew up when all of us at the Park Service did a flyover of the Bering Land Bridge National Preserve. As we made our way inland on the Seward Peninsula, we flew over Grand Central Valley and spotted a grizzly bear. It was the first one I saw this summer and the first the rangers had seen also. We continued on, flying over what seemed like never ending rolling hills of tundra. Soon we reached the Lost Jim Lava Flow, continued past Serpentine Hot Springs, up to the Devil Lakes, then made our way past Shishmaref, and returned to Nome. The whole operation took about four hours.

Weeks later I finally made my first trip into Serpentine to do some maintenance work with the staff. When we arrived at Serpentine, I was blown away. The view was amazing. The granite tors towered into the sky, while their shadows cast far along the tundra. The steam of the hot springs gently carried itself over the creek and vanished into the thick willows and  undergrowth. To top it off, there was a slight breeze that kept the mosquitoes away.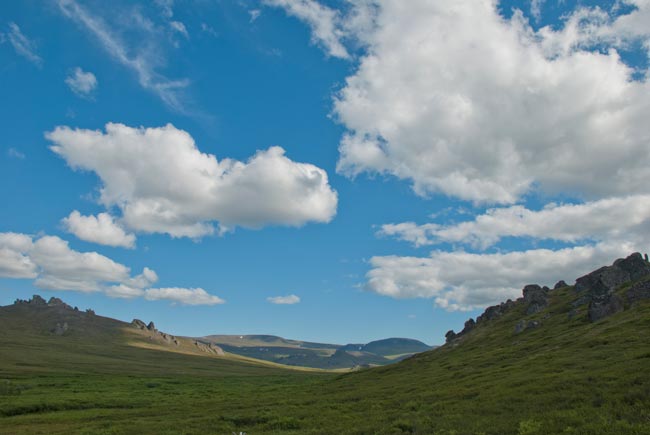 Time in paradise didn't last long though. The wind started to pick up and brought the clouds in; little did we know, there would be rain showers for the rest of our time at Serpentine. We spent just about all of our time inside the bunkhouse. I was shocked at how many names there were written on the walls, it was quite fascinating. I could walk around for hours and read all names, or their stories - there was nothing but good things etched on the walls about Serpentine. The bunkhouse ended up being larger than I expected it to be. We shared it with an Australian couple, but we didn't see much of them because they were always hiking back through the tors for hours on end.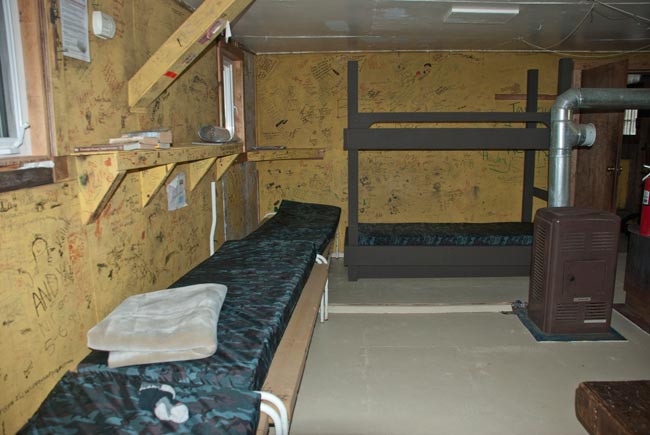 The weather was marginal on our last night there. A couple of us went on a hike to a rough-legged hawk's nest. It was a good 2-3 hour hike. Passing tors, walking through tors, climbing tors, I could not believe these amazing works of nature could be found in my "backyard."

Serpentine is a unique place. I cannot compare it to any other place that I have ever seen. If it wasn't for this job it would not have been possible for me to have such an experience inside one of the most remote parks out there, the Bering Land Bridge National Preserve.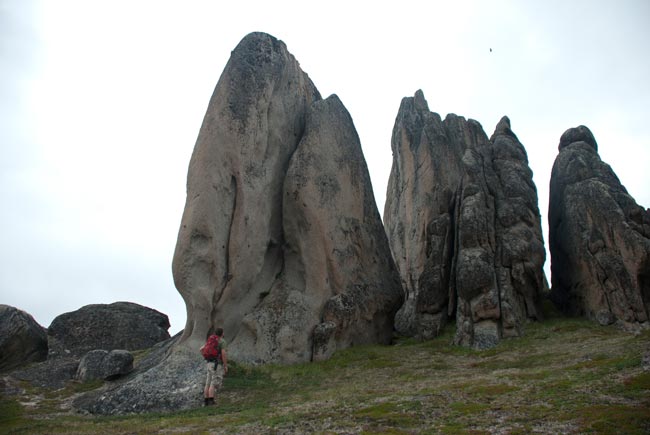 Bio
My name is John Smith, I am a high school intern for the Bering Land Bridge National Preserve, and I love it! I am entering my senior year at Nome-Beltz High School and having the opportunities that I have right now, at the age of 17, I'm truly blessed. Surrounded by wonderful and educated staff, I'm learning new things everyday about plants, animals, and the environment around me. Before this job I never found hiking/backpacking entertaining. Now that is a different story. Hiking is one of my favorite hobbies; to get out enjoy the sun and get some exercise, that's a win-win for me.