Atomic City Transit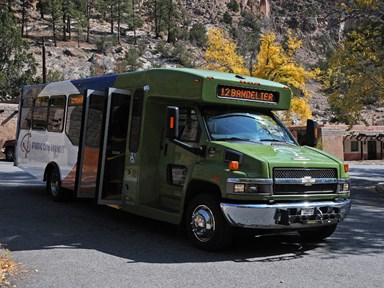 Bandelier will be offering an optional weekend and holiday shuttle service starting July 3. 2021. This will provide visitors with an opportunity to visit even if the parking lots fill to capacity. Usually, Bandelier operates a required shuttle service mid-May through mid-October due to limited parking in Frijoles Canyon.
visit in the early morning or late afternoon
visit areas outside of Frijoles Canyon from 10:30-2:30
When parking lots fill to capacity, vehicles may be turned away. On the weekends beginning July 3, 2021, visitors will have the option to drive back to White Rock to catch the shuttle bus to visit Bandelier.
Shuttle Bus is an option for weekend visitors - not a requirement
You can still drive into a number of areas of the park any time of the day including Juniper Campground, Tsankawi, and to the many trails outside of Frijoles Canyon located along NM Highway 4. Remember the park closes at sunset, so plan to leave before that time.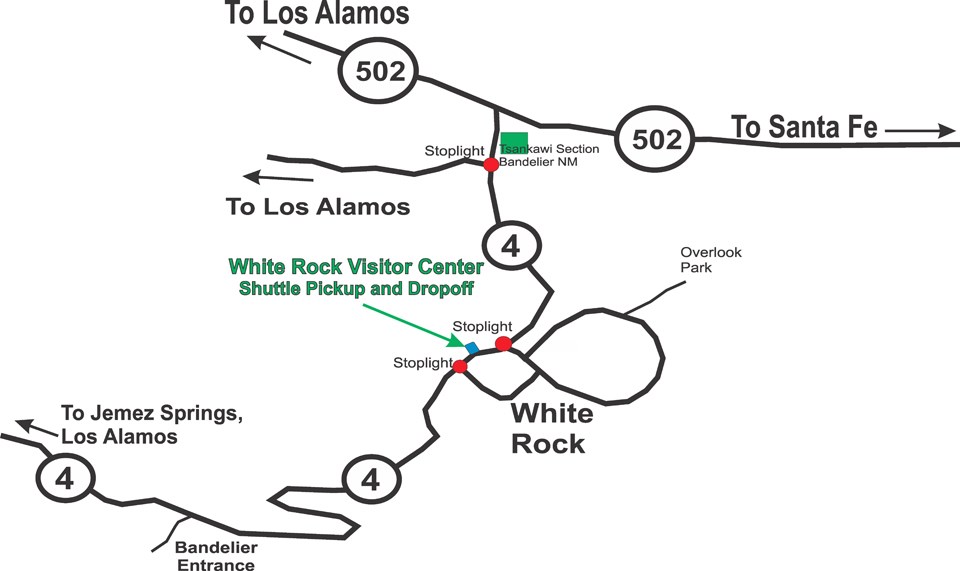 Last updated: July 10, 2021