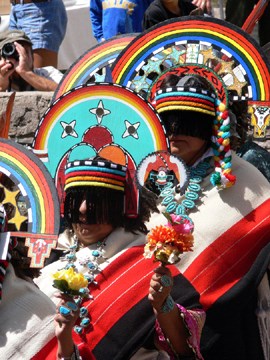 Bandelier's 2016 Bioblitz is over and was quite a success. Over 350 species were identified from the park in the two day event. For more information
click here
.
What is a BioBlitz?
A BioBlitz is an event in which teams of volunteer scientists, families, students, teachers, and other community members work together to find and identify as many species of plants, animals, microbes, fungi, and other organisms as possible.
What is so special about Bandelier National Monument's 2016 BioBlitz?
The National Park Service has partnered with National Geographic to host a series of BioBlitzes in 2016 to celebrate the 100th anniversary of the National Park Service. Bandelier was selected as one of seven regional showcase parks that will be participating in a national, two-day BioBlitz to help kick off the NPS Centennial in 2016. In addition to being the 100th anniversary of the creation of the National Park Service, 2016 is also the 100th anniversary of the establishment of Bandelier National Monument. So in addition to celebrating the centennial of the National Park Service, we are also celebrating the centennial of Bandelier.
When is the Bandelier Centennial BioBlitz?

The BAND Centennial BioBlitz will be a two-day event on Friday, May 20 and Saturday, May 21, 2016. As part of the BioBlitz, we will also be having a Biodiversity and Cultural Fiesta. The Biodiversity and Cultural Fiesta will include speakers, exhibit tables, and cultural demonstrations that will provide the public with an opportunity to learn about the park and the surrounding region, and to interact with park staff, scientists, and local environmental organizations. This Fiesta will be held on both days and will take place in an accessible area near the park visitor center.