Main Loop Trail Stop 15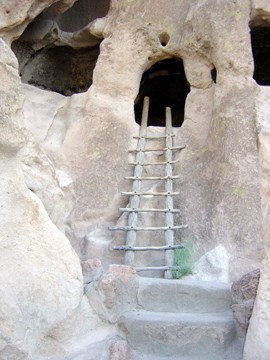 This cavate, called Cave Kiva, has been reconstructed. The narrow beams jutting from the ceiling are reconstructions of loom supports. Small depressions in the floor indicate the location of anchors used to keep the weaving straight. Although today both men and women weave, traditionally ceremonial weaving was done by men.
Cave Kiva must be replastered and smoked on a regular basis to remove graffiti. Please help us by leaving this sacred place unaltered by our presence.
Last updated: February 24, 2015