Owls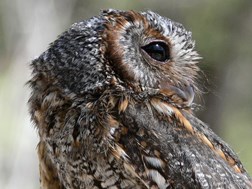 Owls are very unique raptors that are adapted to hunting for prey, mainly at night. The following six species of owls have been identified from Bandelier National Monument.
Flammulated Owl, Western Screech Owl, Great Horned Owl, Northern Pygmy Owl, Spotted Owl, and Northern Saw-whet Owl
Depending on size, owls feed on everything from rodents, including squirrels, to insects and lizards. They tend to be watchers who sit patiently until prey comes within striking distance for them to quickly swoop down and carry them away.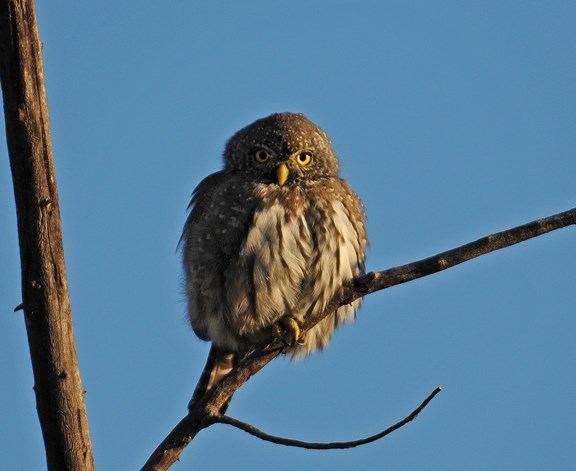 Last updated: February 4, 2017