Even More White Flowers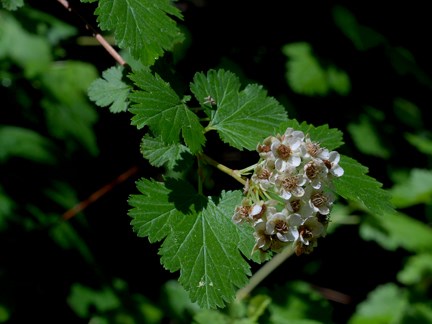 NINEBARK (Physocarpus monogynus)
Medium sized bush with white flowers in early summer and red berries in late summer. Found in higher elevations of the park and the Valles Caldera.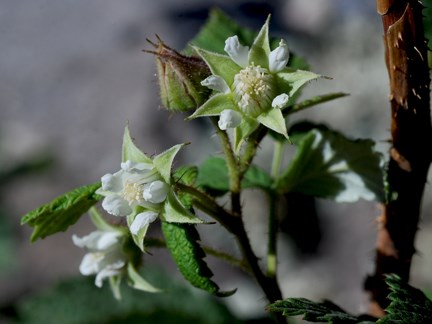 WILD RASPBERRY (Rubus strigosus)
Short thorny bush with white flowers in early summer and tasty red berries in mid to late summer. Higher elevations with adequate moisture.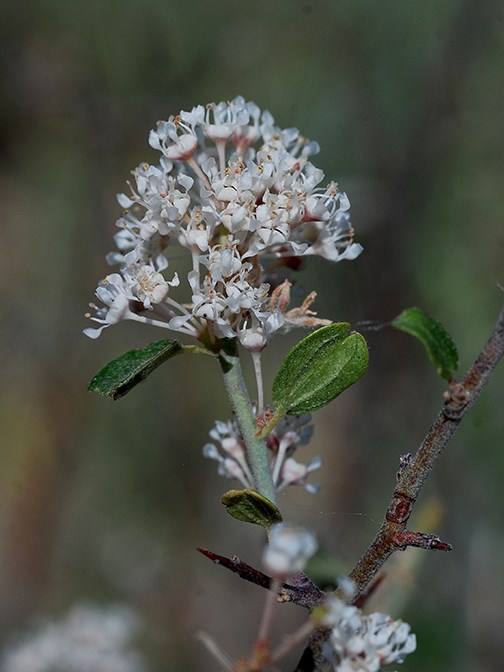 BUCKBRUSH (Ceanothus fendleri)
Medium sized bush found in burned areas and higher elevations as well as along creeks. Blooms in mid summer.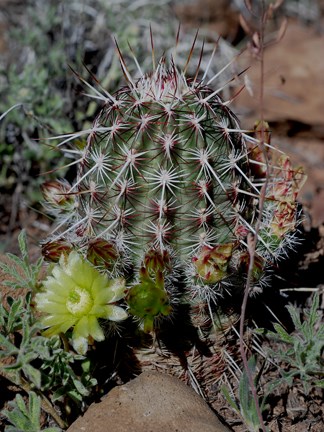 GREEN-FLOWERED HEDGEHOG (Echinocereus viridiflorus)
Small rounded cactus with large green flowers in late spring. Found near the Rio Grande and dry mesatops.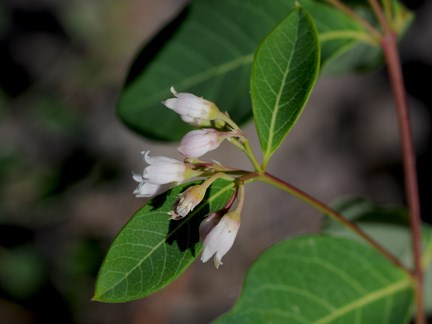 SPREADING DOGBANE (Apocynum androsaemifolium)
Bloom in mid summer. It is poisonous. Found along streams, Rio Grande, and disturbed soil. Flowers are white to pale pink.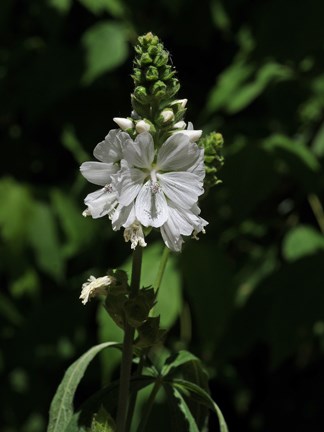 SHOWY OR WHITE PRAIRIE MALLOW (Sidalcea candida)
Found along streams in moist areas such as Upper Frijoles. Bloom in mid to late summer.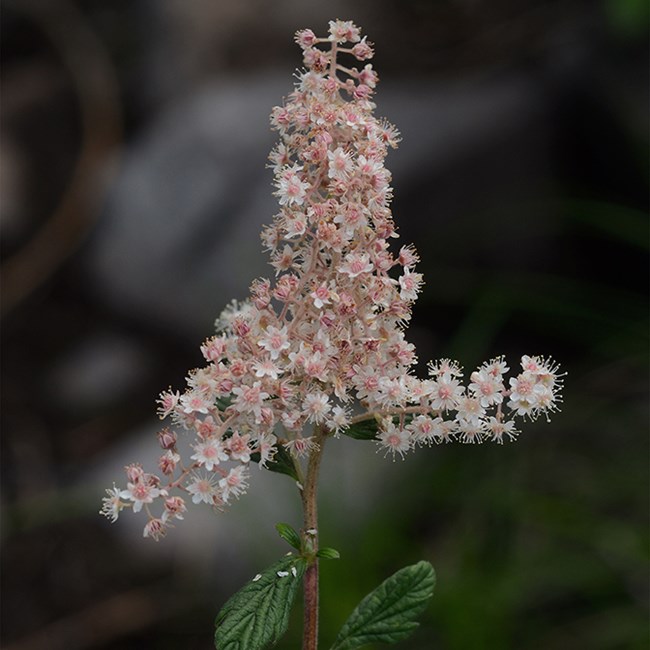 OCEAN-SPRAY (Holodiscus dumosus)
Tall shrub found on mountain slopes such as along Cerro Grande Route. Blooms in mid to late summer. Small white flowers in long plumes.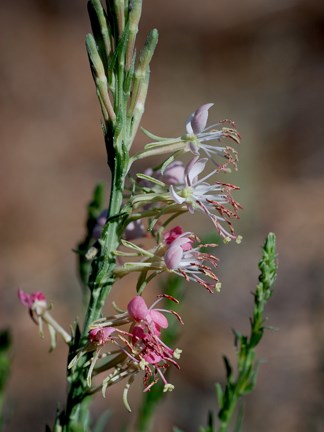 SCARLET GAURA (Gaura coccinea)
Tall thin plant with white to pink flowers. Found in Ponderosa Forest and piñon-juniper woodlands. Blooms in mid summer.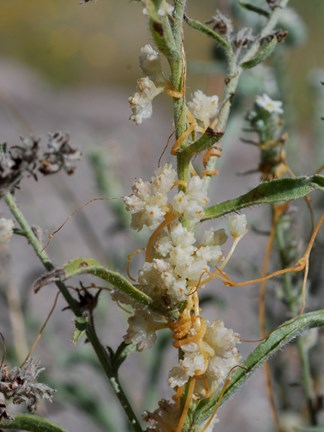 DODDER (Cuecuta umbellata)
Parasitic vine on herbaceous plants. Blooms in mid to late summer. Found in disturbed areas including the village of Tyuonyi.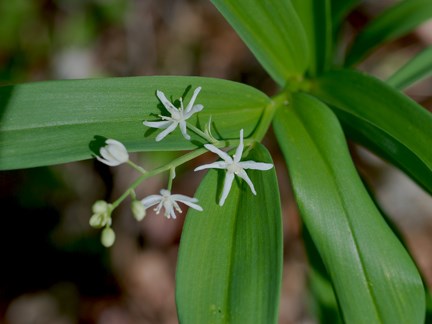 STAR FLOWER (Smilacina stellata)
Blooms early summer in lower elevations and later at higher elevations. Common in Frijoles Canyon including in Cottonwood Picnic Area.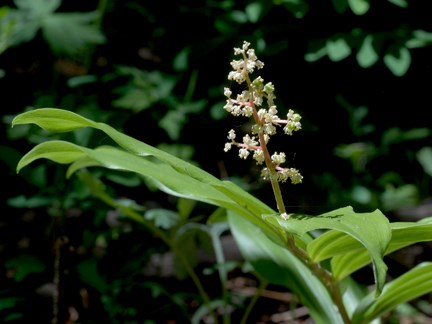 FALSE SOLOMON'S SEAL (Smilacina racemosa)
Blooms slightly later than Star Flower and is found in similar locations along streams and in moist areas.

Last updated: January 30, 2022