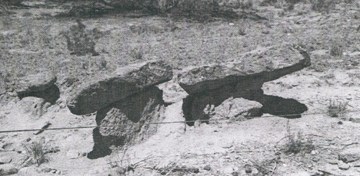 Read the entire Ecological Restoration Plan and Environmental Impact Statement
Printable version (PDF) of this information.
History:
The greatest threat to the protection and preservation of Bandelier's cultural resources is severe soil erosion in the Pinon-Juniper woodlands. These cultural resources, for which Bandelier National Monument was established, include thousands of Ancestral Pueblo archeological sites. Archeological surveys indicate that Bandelier has one of the highest densities of prehistoric cultural sites in North America. Large numbers of these archeological sites are already damaged and many will be completely lost to erosion unless efforts are taken to improve this situation.