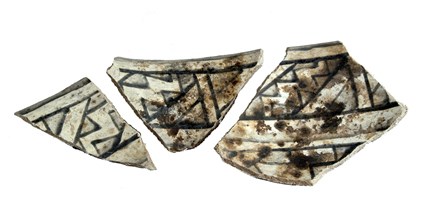 Continuing Traditions With Clay

"We have multitudes of symbols – corn blossom, squash blossom, eagle and deer, rainbow and fire, and storm cloud; the design of plants, of all living things; the underworld which gave forth man and all the creatures – symbols whose secret meanings are only secret because they are within and cannot be easily expressed."
— Popovi Da, San Ildefonso Pueblo
Over time, pottery changed as lifestyles changed. As the Ancestral Pueblo people began to settle into communities, pottery became a practical tool. It was used for cooking, serving, storing, and carrying.