Volunteer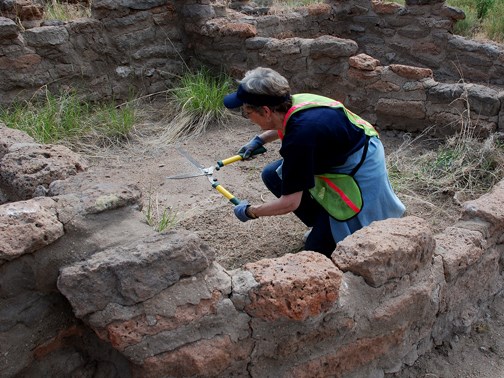 The V.I.P. (Volunteers in Parks) program is well established at Bandelier. Volunteering is one of the most important aspects of citizenship. People coming together on a voluntary basis to achieve common goals is a key feature of a dynamic society.
Opportunities
There are many diverse opportunities available for volunteering in Bandelier. They include such activities as trail maintenance, natural resource surveys, maintenance of cultural resources, working in the visitor center, office/clerical work, campground hosting, roving the trails, just to mention a few.
Ready to get involved?
For more information and an application, call one of the park volunteer coordinators, Debbie Hawes at 505-672-3861 x 502 or e-mail her.
Current Volunteer Opportunities
Last updated: March 29, 2015