Safety
While visiting Badlands National Park, ensure that you have a safe experience by knowing before you go. Reviewing the safety guidelines below can help you prepare for your trip and avoid unsafe situations in the park. If you encounter an emergency in the park, please call 911.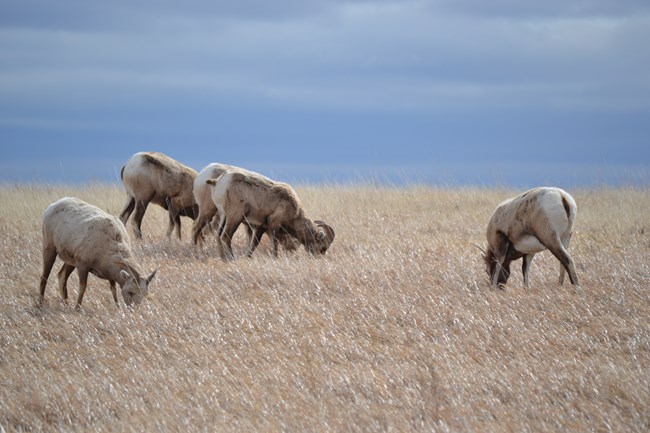 Respect the Environment
Respect Wildlife
One advantage of visiting a national park is the chance to view wildlife in a natural setting. However, remember that wildlife is wild and potentially dangerous. Park regulations require visitors to keep a 100-foot distance from park wildlife, especially bison, which can run faster than 30 miles per hour and can inflict fatal wounds with their sharp horns.
Prairie rattlesnakes typically hide during the day but seek shade under boardwalks, stairs, and tall grasses. Do not place your hands and feet in areas you cannot see, such as crevices and overhangs. Listen for their warning rattle and back away from their location slowly. At night, rattlesnakes warm themselves on paved roads.
Traveling is Different on Gravel
While driving through the park, you may want to drive down a gravel road. If you are not used to driving on gravel roads back home, keep in mind that gravel roads can be slippery in wet or dry conditions. Reduce your speed by 5 to 10 miles per hour below the posted speed limit when unpaved roads are wet. Watch for traffic ahead of you. Do not drive down the middle of the road; oncoming drivers may not be able to see you.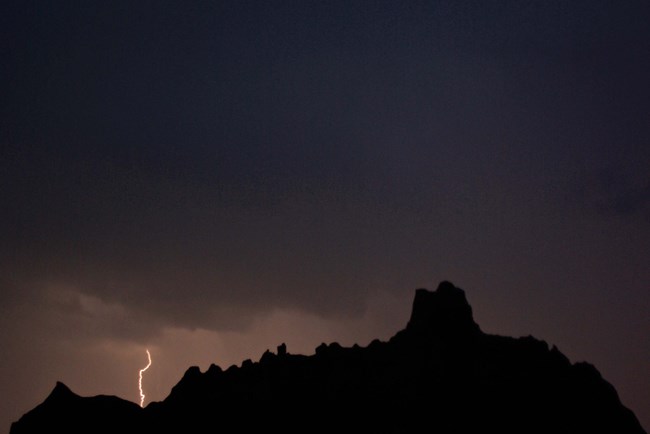 Check the Weather
Beat the Heat
Summer in the badlands is hot and dry with temperatures often exceeding 100° Fahrenheit. Know the signs of dehydration, heat exhaustion, and sunstroke and prevent their occurrence by drinking 1 gallon of water per day, wearing sunscreen with an SPF of 15 or higher, and covering up with long sleeves, pants, and a wide-brimmed hat.
Keep Your Eye on the Weather
Badlands is known for its temperature and weather extremes in all seasons. Weather conditions may change abruptly. Before exploring, check the local weather forecast at the Ben Reifel Visitor Center and dress in layers. Keep in mind that lightning can strike well in advance of a storm. Seek shelter and avoid trees, high places, and dry washes that fill quickly with water. Primarily composed of clay, badlands buttes are very slippery when wet.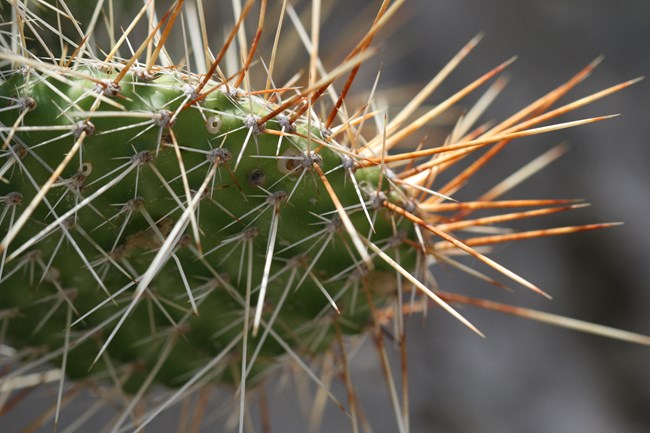 Bring the Right Gear
Select Closed-toed Shoes or Boots
While open-toed footwear is comfortable, closed-toed shoes or boots are essential for hiking and exploring the badlands environment. Closed-toed shoes prevent injuries from cactus spines, found throughout the park, or an accidental step on a prairie rattlesnake. The most common park injuries result from falls, mostly due to inappropriate footwear. Badlands terrain is unstable, making it easy to lose footing and fracture an ankle. Watch for cracks and holes in the ground.
Lost? Don't Rely on Your Cell Phone
Cell phones will not work in most areas of the park, so do not rely on them if you become lost or disoriented. Use good judgment and be prepared by knowing how to use topographic maps, compasses, and GPS units -- especially while exploring the park's remote backcountry.
Last updated: November 25, 2020