Wild Condor Chick Fledges at Pinnacles National Park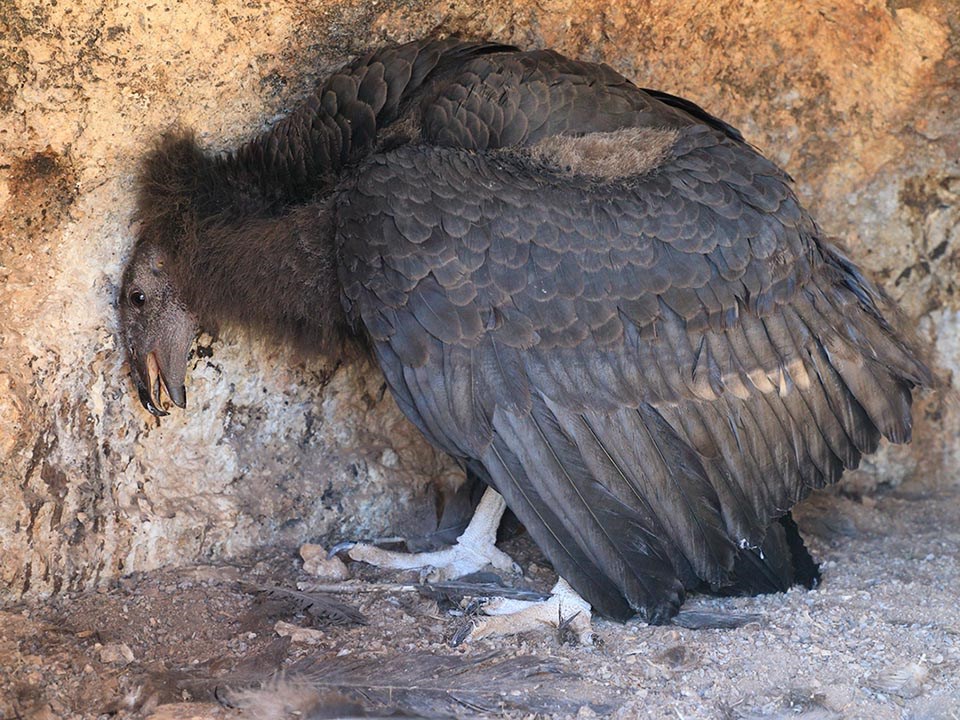 November 2017 - For the second year in a row, a wild endangered California condor chick has successfully fledged from within Pinnacles National Park! Earlier this month, condor number 878 took her first short flight after spending six months being raised in a cliff cavity. She's the first offspring for both of her parents, Pinnacles-managed condor 589 and Ventana Wildlife Society-managed condor 569. This is an exciting follow-up to last year, when condor 828 became the first condor to fledge within Pinnacles in over 100 years.
The wild condor population continues to struggle with lead poisoning from ammunition fragments in the carcasses that they scavenge. Still, as their numbers slowly increase, more and more condors are nesting every year and we can all celebrate their successes!
For more information about Pinnacles National Park's condors, contact Rose Fielding.
Last updated: December 4, 2017