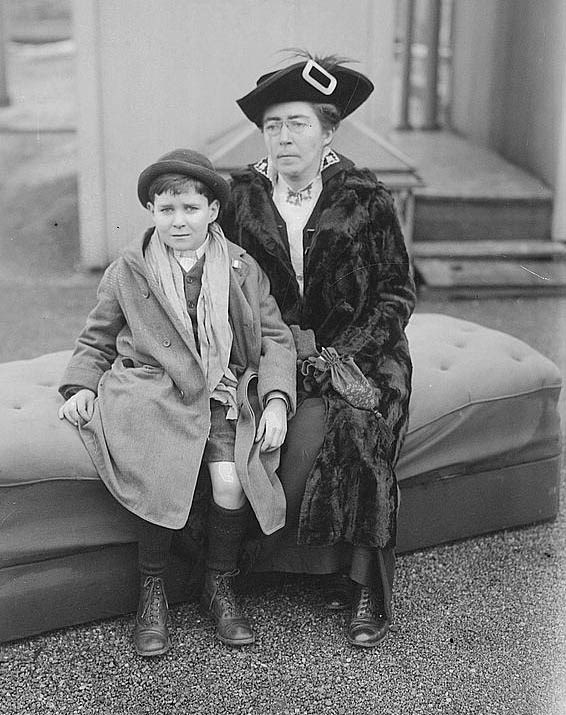 By Patrick Boyce, Park Guide at Boston National Historical Park
On 14 January, 1917, Faneuil Hall, the revered "Cradle of Liberty" to patriots of the American Revolution, witnessed a speech that ironically, in its description of British military atrocities, would not have seemed dissimilar from those of the 1770s, and yet perhaps would have sent the heads of those stoic Yankee Protestants spinning in that it was delivered to an estimated 3,000 people by an Irish-Catholic Feminist; Hanna Sheehy-Skeffington.
For all Boston's current associations with the trappings of the Irish diaspora, colonial Boston was a virulently anti-Catholic and by extension, anti-Irish town. Indeed, while mobs burned papal effigies during the debaucheries of Pope's Night, Catholics in Boston dutifully assembled at Faneuil Hall in 1746 simply to assure their wary neighbors that they had no divided loyalties between the colonial government and the pontiff in Rome. This apparent meekness would begin to alter with the sea-change demographic shift of the 19th Century as waves of Irish immigrants began to edge their way in to the public and political sphere of Boston.