I think there is a misperception that you have to be into camping, hiking, or adventure sports to enjoy visiting national parks with your kids, when in fact, parks are closer than you might think and you don't have to be Bear Grylls to enjoy them. In reality, most people live within one hour of a national park and many of them are in urban settings.

Visiting national parks can lead to discovery and may facilitate connecting your kids with a new interest.

My son has connected with different resources in every park that I've worked in. At New Bedford Whaling National Historical Park, he loved seeing the whale skeletons and climbing aboard the half scale whaleship model at the whaling museum.

If you plan on taking your children on a hike, scope it out in advance and choose a hike that isn't too challenging. You may end up carrying your child for a portion of the hike and your quads and lower back will thank you. Hiking with your children is not the time to explore an unfamiliar trail, especially if you are an inexperienced hiker.
At
Lowell National Historical Park
, he loved to ride the trolleys. When we lived in Boston we enjoyed walking the dog and having picnics at Dorchester Heights, part of Boston National Historical Park, and flying kites, hiking, and hanging out on the beach at the
Boston Harbor Islands National Recreation Area
. And now, I work in
a fort
that he loves to visit, especially when we're firing cannons or muskets. No matter where we end up, he can always find something that interests him in national parks.
Here are some of my tips for visiting parks with kids:
Find out what kid-friendly options a park offers
Many parks have programs geared for kids such as story-hour gatherings, recreational trails, and other fun activities and events. A lot of these programs are free. If you are planning on attending a guided program, find one that is specifically for kids.

Two hours in a cave or 3 hours on a shuttle tour, for instance, may not be the best idea if you can't easily turn around or change course if your child has a meltdown (we've all been there). Rangers understand if you need to leave a program early because your child needs a nap, snack, or other basic necessity, but if you're participating in a program in which exiting on your own is not convenient or possible, you may have to ride it out and neither you nor your child will be pleased in the end.

You want their first experiences in national parks to be pleasant. A little preparation and strategic planning will set you up for success. Most parks have a "For Kids" section on their website with specifics about what they have to offer. Start by visiting nps.gov/kids and FindYourPark.com.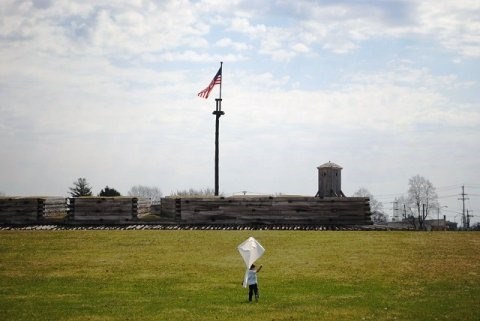 Become a Junior Ranger
Most national parks have a Junior Ranger program that focuses on the site you are visiting. There are also several national Junior Ranger booklets that explore topics such as the National Park Service Centennial, Underground Railroad, Archeology, Fossils, and more. Many parks have Junior Ranger booklets available for download so you can print them out in advance.

Children can earn badges and patches for completing the Junior Ranger programs. Even if the activities are slightly advanced for your child's age, many of them can be adapted or you can tackle them as a team.

The booklets also serve as great coloring pages that can keep children entertained while traveling from one place to another.

Collecting Junior Ranger badges and patches can be a great way to keep track of all of the parks you visit. And, being sworn in as a Junior Ranger is cool at any age. You can also begin familiarizing your children with some of the more than 400 national park sites and community-based programs by visiting the WebRangers page and completing activities online that introduce them to national parks.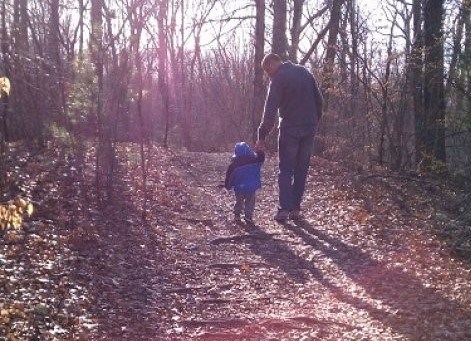 Alter your expectations and make room for spontaneous exploration
You may not get to see as much as you think you should and that's okay. This is about creating an experience geared toward your child.

For some parents, this might mean shifting the way you typically engage with the natural and/or cultural world.

Before I had children, hiking was all about getting from a trailhead to a postcard view. I have been hiking with my 5-year-old since he was two and I learned that for him, the postcard view is far less exciting than the rocks underfoot, the sticks on the ground, and the animals and birds all around.

It's okay if you don't make it to a summit or get the perfect Instagram photo, just being outside and exploring can be the memory your child cherishes.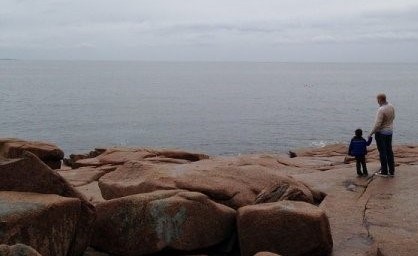 Create a fun game that teaches "Leave No Trace" and navigation
Whatever your child is interested in – streams, bugs, rocks, trolleys, cannons, etc. – make a game out of it. Count birds, bugs, or marked trees along a trail or try to find something that begins with every letter of the alphabet in the park you are exploring.

Find a way to keep a record of what they find by letting them draw pictures, take photos, or simply by writing it down. This will allow them to pay attention to the activity and not feel the need to pick flowers, take leaves, or anything else that should remain in the park.

It can also be fun to reminisce about your visit when you get home by thumbing through your photo album or notebook. If hiking on a marked trail, let them learn to navigate by identifying trail markings and finding your location on a park map. Sometimes I like to pretend that I don't know which way we need to go so my son feels like the leader.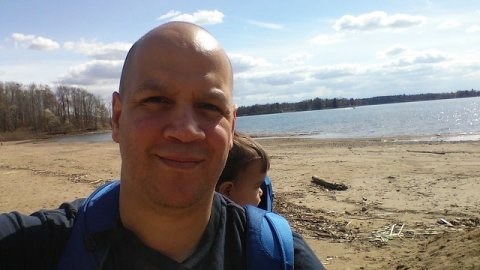 Take your baby outdoors
There is something magical about being in nature with a baby. Staying cooped up in the house for too long can lead to cranky babies and parents. Even with approximately 12,000 toys my baby boy has to play with, he needs time daily to hear birds chirping and feel the wind on his face.

As soon as I put him in his baby carrier backpack, he is content.

It doesn't matter where we go. We can go to a local park or one of the trails near my house – he just enjoys being outside and taking in all of his surroundings. Even though he is too young to communicate, we have a mutual understanding that being outside and exploring is good for both of us.
Don't forget the basics
Bring a lunch, snacks, plenty of water, bug spray, sunscreen, a hat and a couple changes of clothes (including swimming gear if you will be near water) – there will be plenty of opportunities for your children to get dirty while exploring in national parks, and that is half the fun.

Visiting a park with wildlife can be a very exciting experience for children. It is always a good idea to read up about the wildlife you may encounter in a park or talk to a ranger about how to view wildlife safely. Check out Ranger Kate's safety tips about what to do if you encounter a wild animal.
Frank Barrows is the superintendent at Fort Stanwix National Monument. He previously served as Chief of Interpretation and Education at New Bedford Whaling National Historical Park. With 16 years of experience with the National Park Service, Frank has served in various roles including park ranger, youth programs coordinator, volunteer coordinator, and digital media coordinator.
He has also completed temporary assignments at Grand Teton National Park and Lowell National Historical Park. Frank was the recipient of the 2010 and 2013 Northeast Region Freeman Tilden Award for establishing the Youth Ambassador Program, a program designed to connect underserved youth to national parks through music, video, art, and social media outreach. He has a passion for working with partners, empowering communities to tell their stories, and utilizing new media to engage visitors in innovative park experiences.

An "Air Force brat," Frank lived in Missouri, California, Texas, New Mexico, and Colorado before settling in the northeast. Frank earned his Bachelor of Arts degree in Marketing from the University of Massachusetts and lives in New York with his family.

For even more ideas on visiting parks with children, you can download the National Park Foundation's free guide, Parks for Play: 35 National Park Adventures for Kids of All Ages.