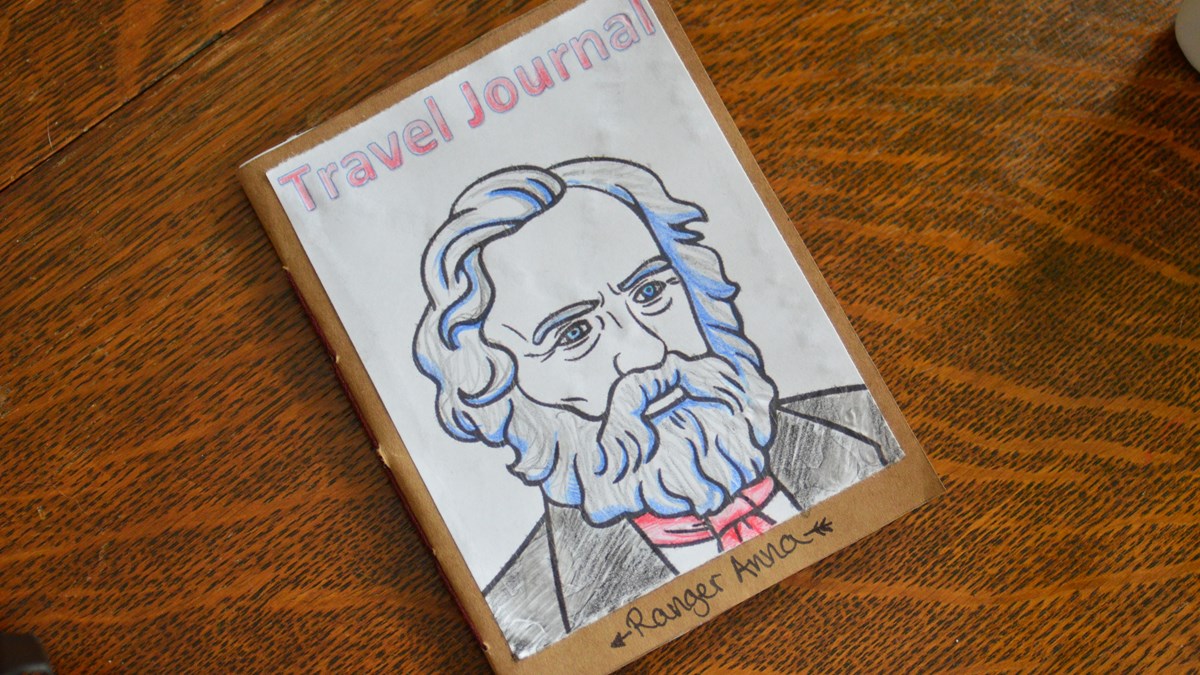 Members of the Longfellow family recorded their travels in journals. They were passed around between family members as a way of sharing a trip and then read years later to remember good times. Longfellow House-Washington's Headquarters NHS preserves these journals in the park's collection and they are a rich historical resource You can make your own journal and record your adventures!
Supplies:
Paper (plain or lined)
Paper grocery bag
Scissors
Glue
Ruler
Something to poke a hole (safety pin, skewer, etc.)
Embroidery thread
A needle
Coloring utensils
Optional: Longfellow Travel Journal downloadable image to decorate your journal
Steps:
Fold 5 pieces of paper in half. Using a ruler as a straight edge, tear the paper in half.
Fold these pieces of paper in half another time.
Unfold one piece of paper and use it to trace a rectangle of the same size onto your paper grocery bag. This will be the front and back cover of your journal.
Cut out the cover of your journal, fold it in half, and put your pages inside.
Unfold your journal to the center fold. Using a ruler, mark 5 spots for holes, 1 inch apart.
Make sure to get an adult's help to poke holes where you marked your spots. Carefully poke a safety pin through each one of the pages and cover.
Use something larger, like a skewer or toothpick to widen the holes.
Now it's time to bind your journal! First, thread a needle with your embroidery thread, then follow this pattern:
Starting inside the journal, poke your needle through the center hole
Flip your journal over and poke your needle through the hole second from the top
Your needle will now be inside the journal again. Poke through the topmost hole
This creates a pattern where you are weaving in and out of your journal, going through each hole twice. Continue this pattern until you have finished binding your book.
Tie a knot at the center hole, both inside and out, and trim the thread.
Now, decorate your journal and start recording your adventures!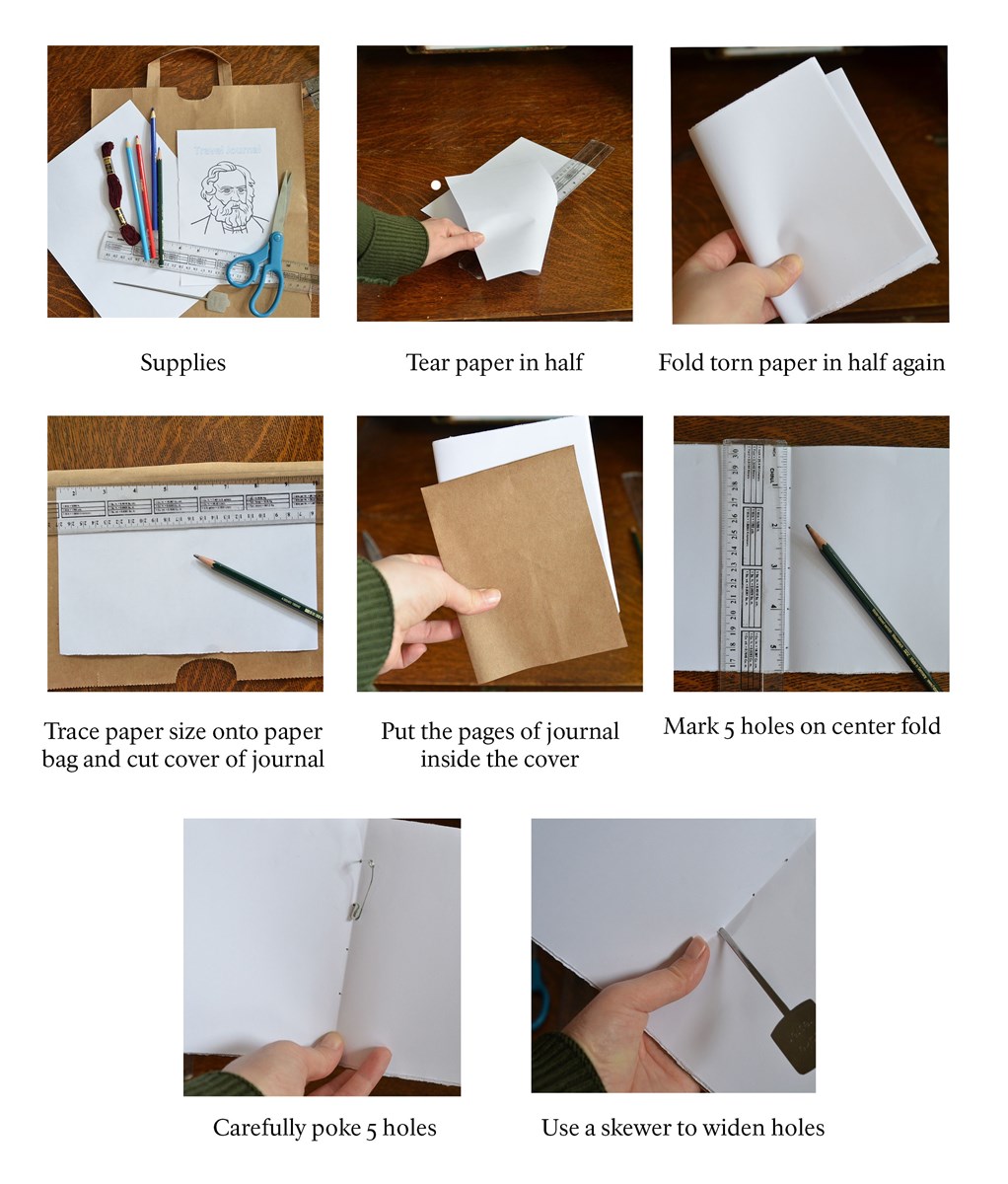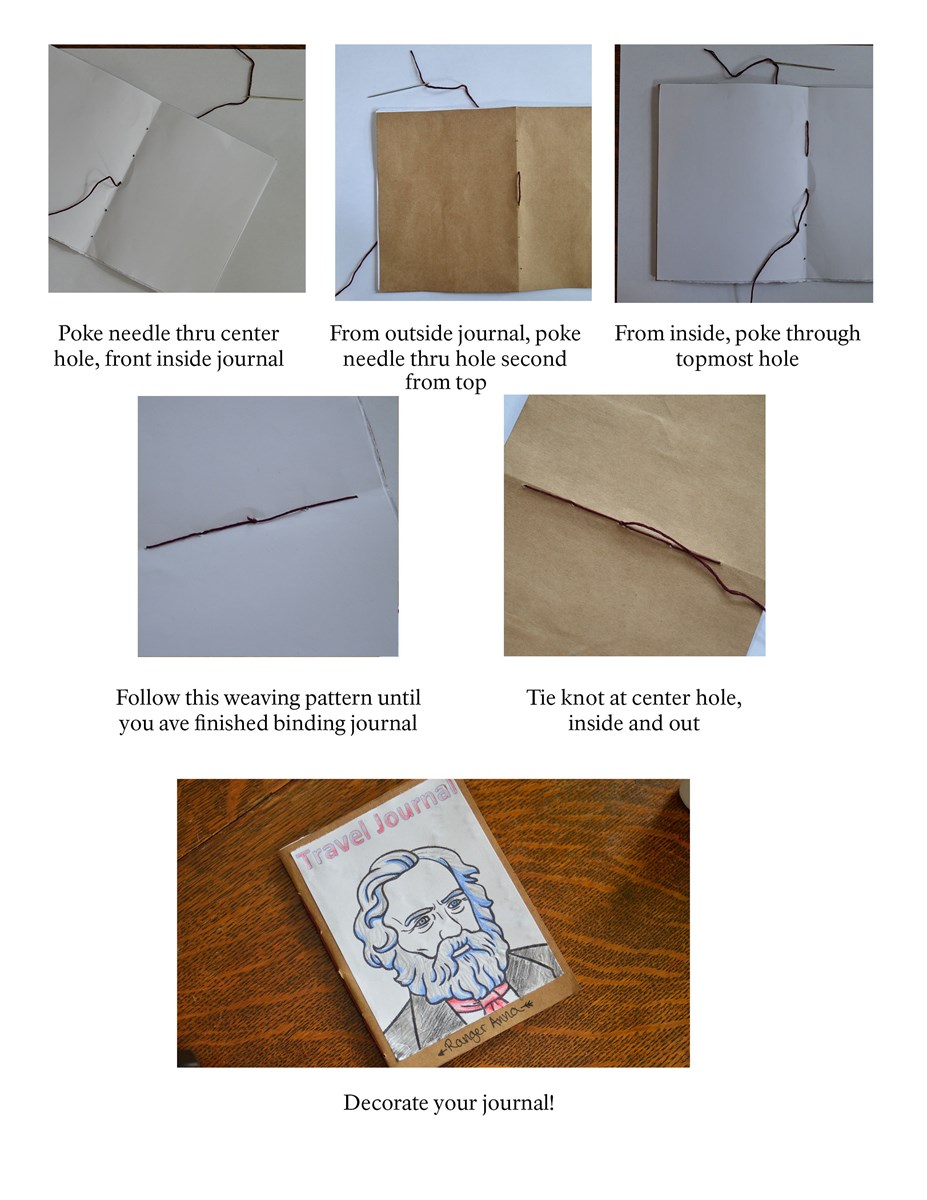 Find Your Virtual Park
Explore more at-home-activities from Longfellow House - Washington's Headquarters National Historic Site.
Let's Go!