Third Redwood Creek Coho Salmon Release a Success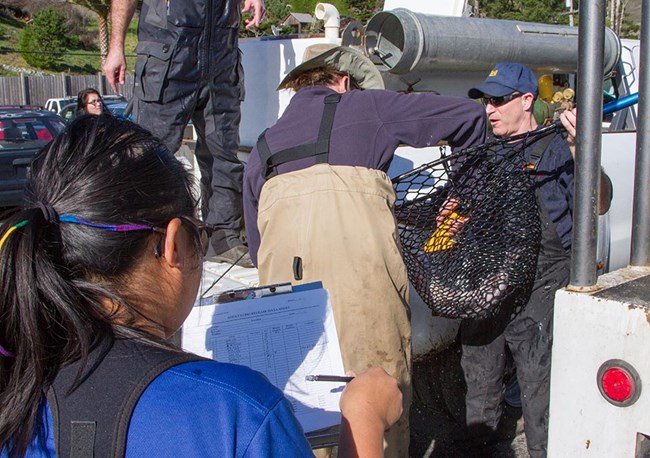 January 2018 - January 12th marked another milestone in the multi-agency effort to save Redwood Creek's coho salmon (Oncorhynchus kisutch). Staff and volunteers joined together to release 188 adult coho spawners, which had been captured in the stream as juveniles in 2015 and reared in the Don Clausen Fish Hatchery. This is the third year that adult coho have been released from young captured in the creek and raised at the hatchery.
Once abundant, the creek's coho salmon population numbers have declined precipitously. Habitat loss, drought, flooding, and other factors have affected the survival of young fish in the stream. Those juveniles that do survive then migrate out to sea where they must avoid predation and cope with changing ocean conditions if they are to eventually return to spawn three years later. The mortality rate for these coho salmon at sea is about 98%.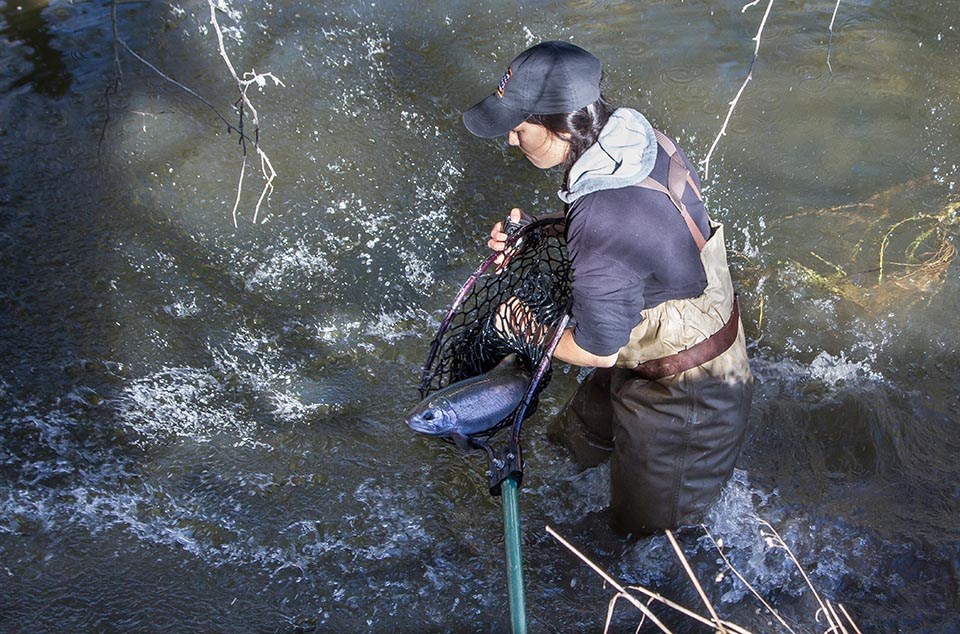 While there have been extensive efforts to restore Redwood Creek and its floodplain to improve conditions for young fish, what happens in the ocean is beyond the control of park resource managers. However, by boosting the numbers of adults that survive by raising them in the hatchery rather than leaving them to the mercy of the oceans, they hope to increase the population in Redwood Creek back to levels that can once again sustain themselves.
The release was covered by several local news outlets, including KTVU (video) and the San Francisco Chronicle. Contact Darren Fong to learn more about this project.
Last updated: January 31, 2018