Coho Salmon & Steelhead Trout
Coho salmon (Oncorhynchus kisutch) and steelhead trout (O. mykiss) use several of the coastal streams within the Golden Gate National Recreational Area and Point Reyes National Seashore throughout their lifecycle, including Olema, Redwood, and Pine Gulch Creeks. Because coho are an endangered species and steelhead are threatened, the National Park Service is responsible for monitoring and protecting these populations. They have undertaken a huge effort to learn more about the size, distribution, and behavior of these populations, understand their habitat requirements, and engage federal, state, and local stakeholders in their protection.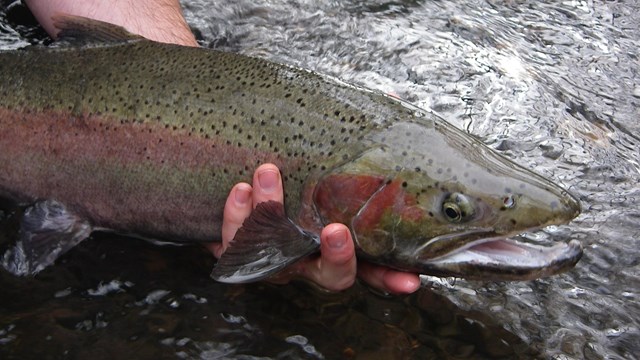 Quick Reads
Browse articles and information summaries about coho and steelhead in San Francisco Bay Area creeks.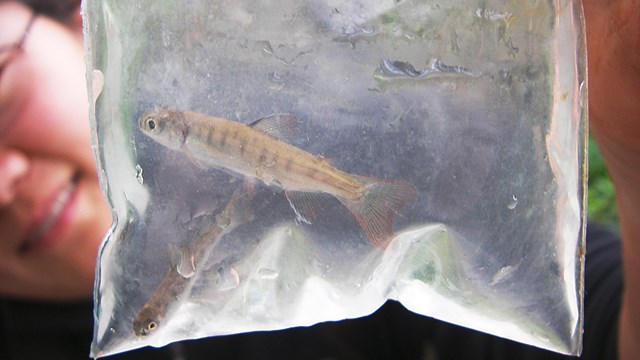 Blog
Get the latest on coho and steelhead from the Bay Area Nature & Science Blog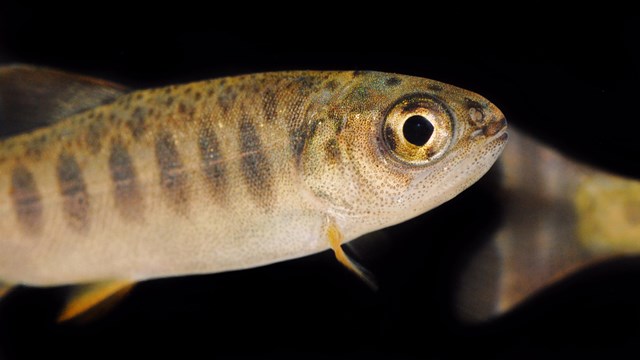 Photos & Multimedia
Take a visual journey into the lives of coho and steelhead, and the National Park Service's efforts to monitor and protect them.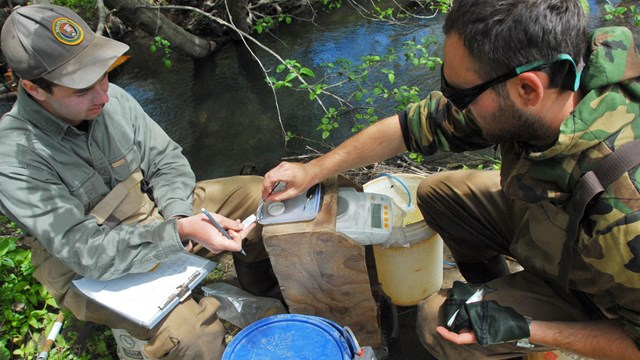 Researchers, References, & Links
Still want to know more? Find further sources of information on coho salmon and steelhead trout in the San Francisco Bay Area here.
The San Francisco Bay Area Network Inventory and Monitoring Program and its partners began monitoring coho and steelhead in Golden Gate National Recreation Area and Point Reyes National Seashore in 1998. The data collected by the Inventory and Monitoring Program is used to identify population trends and establish recovery goals, identify impaired park habitats, guide stream restoration and protection efforts, and prepare for the effects of climate change.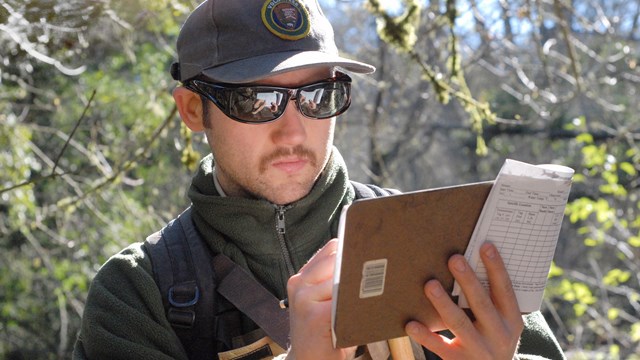 Salmonid Monitoring
Dig in to coho and steelhead monitoring protocols, reports, and more on the San Francisco Bay Area Network's Salmonid Monitoring page.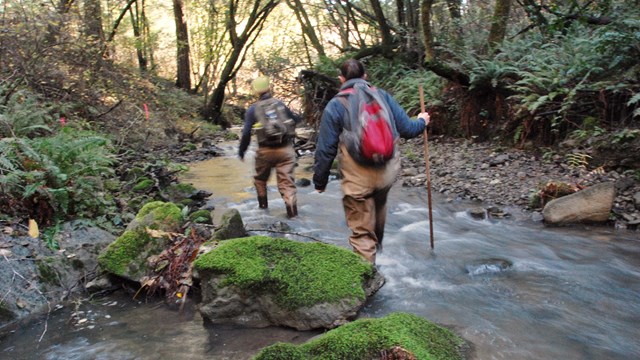 Seasonal Monitoring Updates
Keep up with the latest as coho and steelhead are monitored at different life stages at different times of year.
Last updated: April 19, 2018