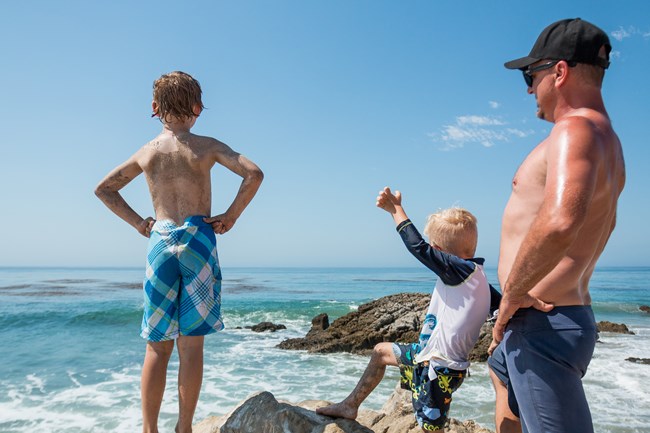 Beach Bummers
It's June and you've been invited to the beach. Sweet! You're actually going to visit three different beaches, and they're all pretty secluded. Even better! In fact, these beaches are so isolated you have to take a boat to them. FANTASTIC!
As you board, the captain looks over your gear. You packed a bathing suit?! Won't be needing that where
you're
going. (Did he just sneer?) Beach umbrella? That'll just take up deck space. Snorkel and flippers? Nothing doing.
In their place you are handed a pair of rubber boots big enough to get lost in, a bright orange padded coat (so much for the tan), a giant plastic trash bag and a trash picker. Oh, did we mention bear spray (a pepper spray that burns bad enough to discourage a curious bear)? Just, you know, in case.