Structural Fire Volunteers-in-Parks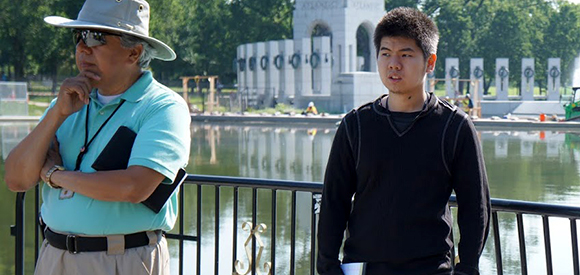 Structural Fire Program's Use of Volunteers-In-Parks (VIPs)
Since 2001, the NPS Structural Fire Program has had a team of VIPs who assist the National Park Service with fire protection issues. They have worked with regions; the national office in Boise, Idaho; and at sixty NPS sites, from Katmai National Park in Alaska to Big Bend National Park in Texas and the Blue Ridge Parkway in Virginia.
The most recent volunteers in the field include a retired fire protection engineer, an internationally known fire protection consultant, a college instructor teaching fire sprinkler design, and two retired fire department inspectors. Except for very large projects, these professionals can resolve the same fire protection problems that we would typically pay architects and engineers to solve. They can also diagnose and repair fire protection system equipment.
VIPs have been and continue to be a tremendous asset to the parks and to the NPS Structural Fire Program.
Among the skills and abilities associated with VIPs in the Structural Fire Program:
Alarm system inspection
Alarm system plan check
Alarm system problem solving
Bid evaluation
Equivalencies
Solving existing problems
Fire investigation
Fire pump and controller testing
Fire pump and controller problem solving
Fire inspections
General consulting
Hydraulics
Progress/acceptance inspections
Quantifying degree of risk for specific situations
Responding to contracting officer's questions
Responding to questions from regional structural fire managers
Requests for information on contracted projects
Specification review
Sprinkler system inspection
Sprinkler system plan check
Sprinkler system problem solving
Submittal review
Training
Water supply evaluation/problem solving
Periodic fire alarm inspections
Periodic fire sprinkler inspections
Last updated: November 27, 2016