SECN Network News May 2018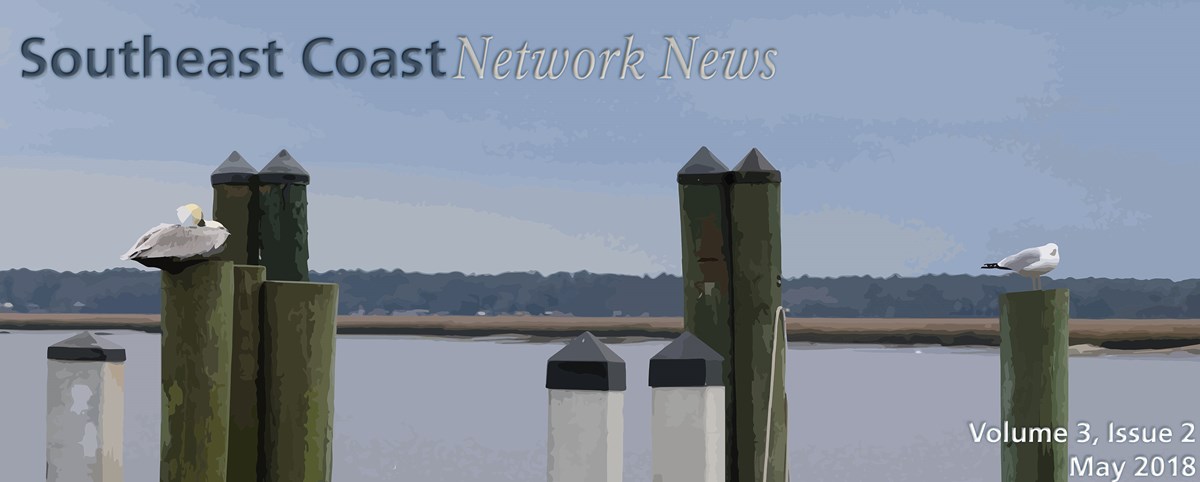 Monroe Area High School Students Help with Network Website
Students from Monroe Area High School's Advanced Placement Environmental Science class helped the Southeast Coast Network re-write text for the new website. The students, pictured below, are taught by Ms. Haley Nagle. For more information on this outreach project, see the
article here
.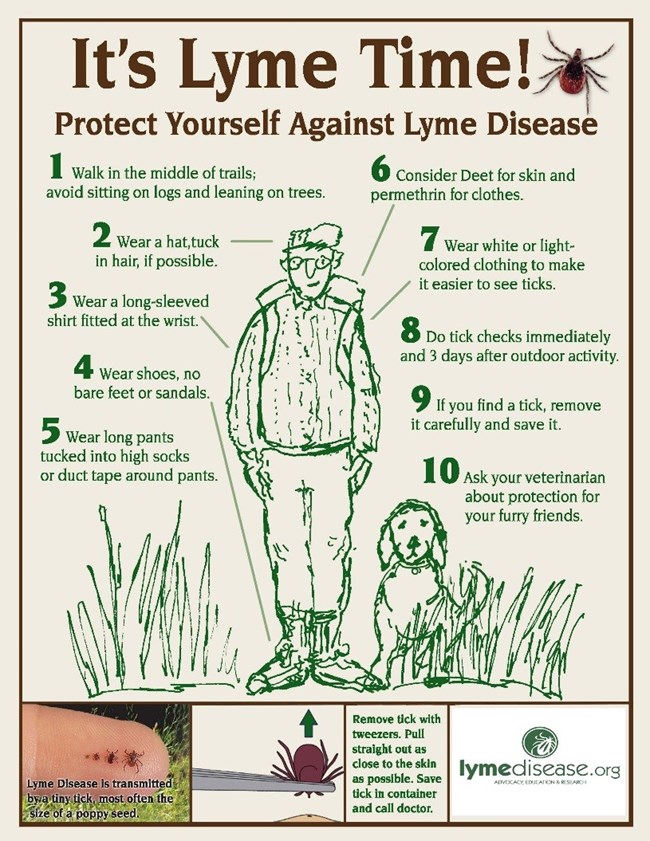 Tick Safety
Tick prevention tips from Southeast Coast Network's Safety Officer Eric Starkey:
Spring and summer tick season is upon us so please remember to be cautious and prevent bites and illnesses. Our work often takes us to wooded and brushy areas. The following tips will minimize tick encounters:
Avoid tick prevalent areas when possible.
Use 20% Deet or similar repellents that are active for several hours.
Tuck in your shirt tail and pant legs.
When you leave a tick habitat, remember to check for ticks, and remove any you find from your body. Remove embedded ticks using fine-tipped tweezers or a tick removal tool. Pull up with even pressure to ensure removal of the head and mouth. Timely tick removal helps prevent illnesses.

If you get a tick bite at work you should report the tick bite to your supervisor immediately, but do not submit a CA-1 injury or CA-2 illness report. Your supervisor should:
Record the tick bite in a local tick log; or
Submit an accident report into SMIS for historical reference. Make sure the SMIS report is marked first aid / Non-OSHA Recordable.
For more information see: https://www.cdc.gov/ticks/avoid/on_people.html, https://www.lymedisease.org/lyme-basics/ticks/personal-protection/
NPS SER Risk Management Site: https://sites.google.com/a/contractor.nps.gov/ser-risk-management-site/home
Don't forget to add metadata to your article. This is where you select tags and related parks so your article can appear on sites across NPS.gov. It's also where you add a listing description (required) and image, which appear in shared content listings and the API.
Last updated: May 1, 2018