Article
Re-Imagining Harriet Tubman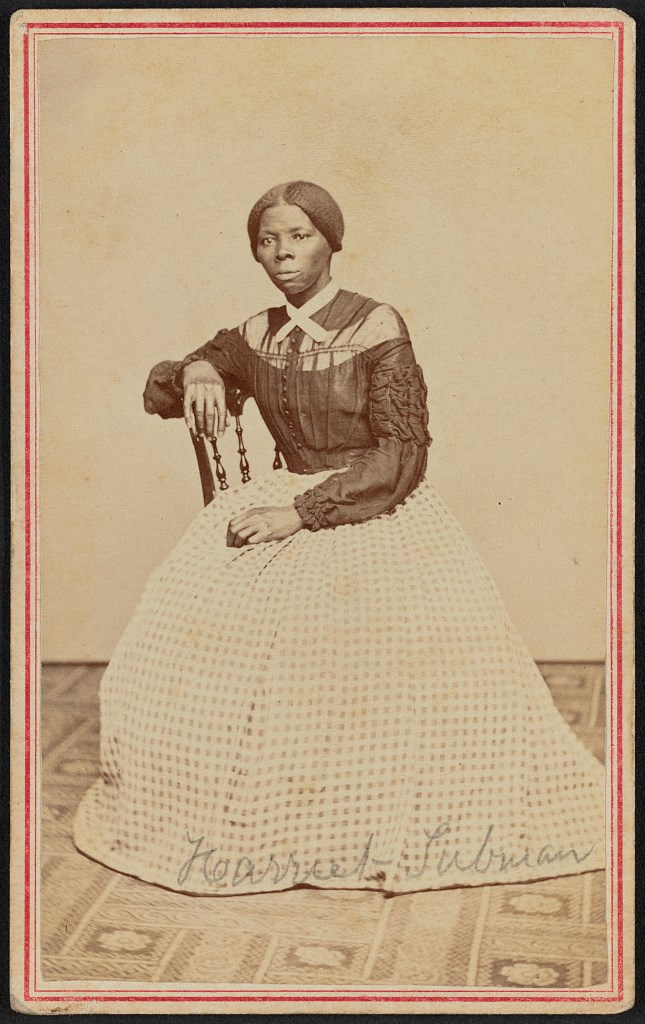 In 2017, the Library of Congress and the Smithsonian's National Museum of African American History acquired a previously unknown photograph of Harriet Tubman depicting the historical figure as young and stylish, closer to what she would have looked like during her days as an operative of the Underground Railroad. This past year marked her feature film debut in Harriet (2019). Harriet, has garnered critical acclaim and is receiving attention during the 2020 award's season. These images are changing the way we remember this important American icon.

This is a remarkable turn of events considering Harriet Tubman's long journey to full recognition for her significant contributions to our national heritage. Until recently, two nineteenth century biographies by Victorian author Sarah Bradford remained a staple of Tubman literature. Then Chicago Defender editor and reporter Earl Conrad published a new account called General Tubman in 1943. The Civil Rights Movement of the 1950s and 1960s brought renewed attention to African American history and historical figures, sparking a flood of children's books about the formerly enslaved Underground Railroad superhero. By the 1980s, Tubman's life story remained a staple of mainstream juvenile literature and elementary school reading lists, but not adult nonfiction.

Those 20th-century children's books secured Tubman's place in the pantheon of American heroes. When several academic biographies of Tubman were published in the early 2000s, Tubman finally received the scholarly attention she deserved. New primary research and fresh interpretation challenged long held folklore and misperceptions. This research shines a bright light on Harriet Tubman's extraordinary long life. She fought for freedom, equality, justice, and self-determination through self-emancipation. Tubman rescued about 70 people through the Underground Railroad. She was an anti-slavery activist, and served as a Civil War spy and scout. She campaigned for women's suffrage, health care, and civil rights. Through homeownership and entrepreneurship, she provided shelter and food to the homeless, disabled, and the poor. Her leadership persisted despite enduring daily injustices deeply rooted in racism, discrimination and bigotry. Only a theatrical film celebrating that life was missing.

Harriet, the film, illustrates Tubman's deep and loving relationships with her siblings, parents, and husband, John. Tubman's fierce determination to liberate her loved ones is beautifully fleshed out within the very real context of the physical, political, and personal resistance slaveholders employed to thwart those efforts. The film takes some liberties with Tubman's story — this is not a documentary — but weaves real-life characters and situations with fictional ones, illuminating the many complicated truths about slavery and the struggle for freedom experienced by millions of enslaved people whose names we do not know.

Tubman's real life example as a champion of freedom and equality continues to inspire people around the world today, ensuring her legacy as an American patriot and superhero for generations to come. To learn more about Tubman's extraordinary life, check out programming and interpretation at two national park sites. The National Park Service celebrates Tubman's accomplishments and legacy at the Harriet Tubman Underground Railroad National Historical Park, located on 11,750 acres of wetlands, open fields, woodlands, rivers, and streams in Dorchester County on the Eastern Shore of Maryland where Tubman was born enslaved and self-liberated.

The Harriet Tubman National Historical Park in Auburn, NY, where Tubman lived the last fifty years of her life, includes her former thirty-two-acre farm, brick residence, and Home for the Aged, as well as Thompson Memorial African Methodist Episcopal Zion Church and Rectory on Parker Street.

Additionally, the state of Maryland established the Harriet Tubman's Underground Railroad State Park and Visitor Center in Church Creek, Maryland, in March 2017, and has hosted over 250,000 guests from across the country and around the world to date.

The state park is the centerpiece of the state's award-winning 126-mile Harriet Tubman's Byway and All-American Road. The Byway and many of the sites associated with Harriet Tubman's remarkably successful Underground Railroad missions have been recognized for their authenticity by the National Park Service's National Underground Railroad Network to Freedom Program which is headquartered at the Visitor Center. The network includes over 650 sites, programs, and facilities in 40 states, Washington D.C., and the US Virgin Islands with a verifiable connection to the Underground Railroad.
By Dr. Kate Clifford Larson, a New York Times bestselling author of three critically acclaimed biographies: Bound for the Promised Land: Harriet Tubman, Portrait of an American Hero (2004); Rosemary: The Hidden Kennedy Daughter (2015); and The Assassin's Accomplice: Mary Surrat and the Plot to Kill Abraham Lincoln (2008). She has consulted on film scripts, documentaries, museum exhibits, television series, children's books, and public history initiatives, including resource studies and interpretive plans for Maryland's Harriet Tubman Underground Railroad State and National Historical Park, the Harriet Tubman Underground Railroad Byway and All-American Road on the Eastern Shore of Maryland, and the Harriet Tubman Home in Auburn, NY. Dr. Larson has appeared on national television and radio programs and is a frequent guest speaker and instructor at professional development workshops for teachers. She is currently writing a biography of Civil Rights icon, Fannie Lou Hamer entitled Walk With Me, due out from Oxford University Press in 2021.
Last updated: February 10, 2020