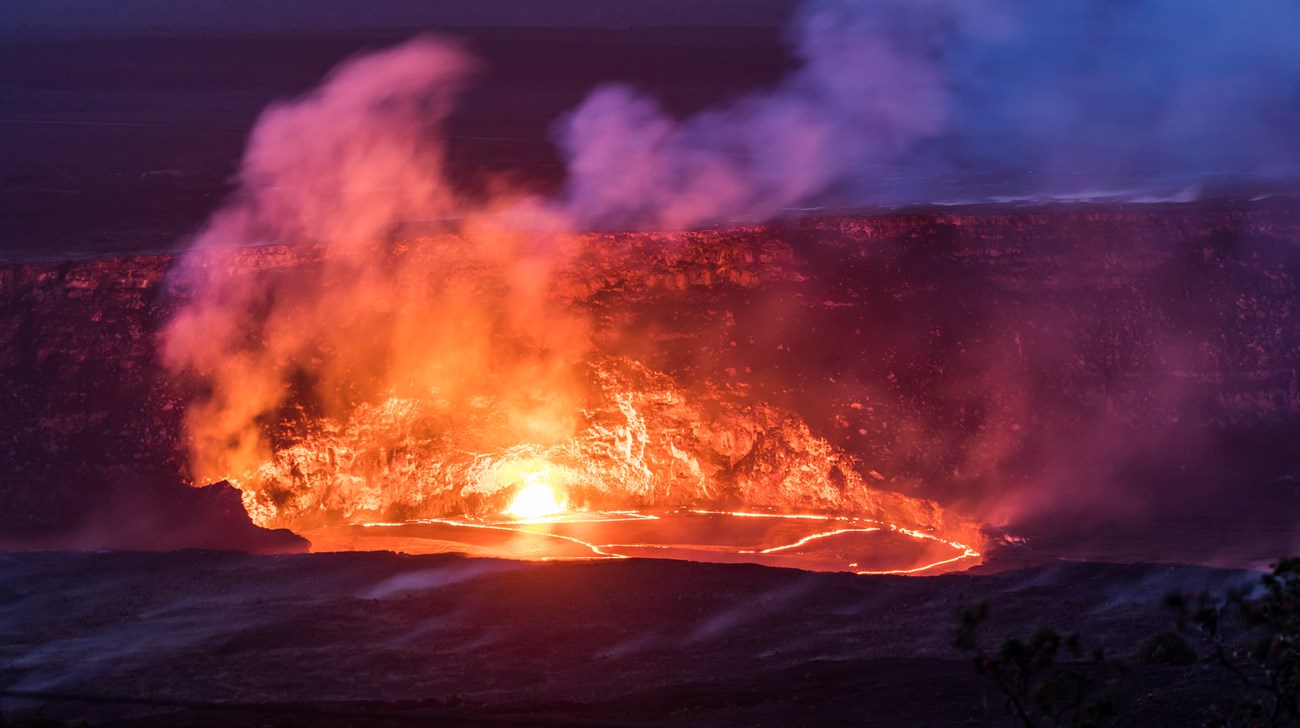 One of the best known moʻolelo is the saga of Hiʻiakaikapoliopele, the volcano deity's youngest and most beloved sister, also referred to as Hiʻiaka. It is a story of the rivalry between her and Pele - beginning with the journey of Hiʻiaka to Kauaʻi to retrieve Pele's lover, Lohiʻau.

Fom her home at the summit of Kīlauea, oral tradition says, Pele longed to see her lover, Lohiʻau. Pele asked her sisters to fetch him from the island of Kauaʻi. They all quickly refused, except for the beloved Hiʻiaka. She agreed to undertake this difficult task. Before her departure, she asked Pele to look over her favorite groves of 'ōhiʻa trees and her friend Hōpoe while she was gone.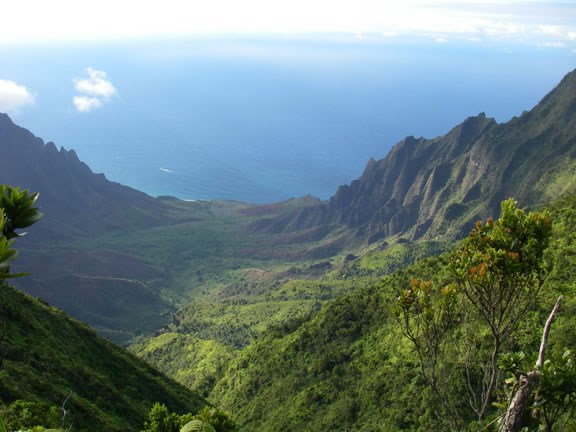 After a journey of many days, Hiʻiaka arrived at Kauaʻi and was told that Lohiʻau had died. Hiʻiaka was then burdened with the task of reviving Lohiʻau. During this process, she captured and then returned the spirit of Lohiʻau back into his body. Lohiʻau was brought back to life and Hiʻiaka was able to continue fulfilling her promise of bringing Peleʻs lover back to her.

During their journey back to Kīlauea, Hiʻiaka and Lohiʻau stopped on the island of Oʻahu. There, they met an old lover of Lohiʻau, who was a chiefess in what is now Honolulu. She offered to play a game of kilu with hopes that she would win Lohiʻau for the evening. Hiʻiaka agreed to play and was triumphant in keeping Lohiʻau from falling into the hands of another woman. Despite the faithful devotions of Hi'iaka, during this prolonged absence Pele became fearful that Hiʻiaka had betrayed her. It was taking too long. Acting in jealous distrust, Pele set fire to the beloved ʻōhiʻa groves in the district of Puna and covered Hiʻiakaʻs best friend Hōpoe with lava.

Tradition tells us that Hiʻiaka was blessed with far sight and so she was able to see this act of rage by Pele. Prepared to confront Pele, Hiʻiaka arrived at the rim of Kīlauea with Lohiʻau. Hiʻiaka taught Lohiʻau incantations to protect himself from the flames of Pele and the two embraced at the sacred terrace on the edge of the caldera, Kahoali'i. Pele was enraged. She ordered her other sisters to kill him as punishment. They hesitate, and Pele kills Lohiʻau herself.

This in turn incensed Hiʻiaka and she sought revenge. She vowed to destroy Pele by flooding the crater of Kīlauea with water.

Hiʻiaka jumped down to the crater floor and stomped her feet. The entire crater of Kīlauea was rocked and the cliff walls of Uēkahuna trembled and the first layer of the crater floor of Kīlauea cracked open. She continued stomping through several more layers with a single purpose, to destroy the fires of Pele with water from within the earth.

Hiʻiaka finally got down to the tenth stratum that was holding back the groundwater, which, if released, would rise and flood the crater, and put out Pele's fires forever. But at the last instant, Hiʻiaka was dissuaded from her destructive task and reconciled with Pele.
Having been shared by many Hawaiians over long periods of time, different versions of moʻolelo may vary, in some cases significantly.
Learn more about recent volcanic events and the connections they have to this story.
Last updated: April 30, 2021