Article
10 Years and Tens of Thousands of Junior Paleontologists

Article by Jason Kenworthy with statistics compliation and inforgraphic by Chelsea Bitting
In 2019, the National Park Service Junior Paleontologist program will turn 10 years old! In honor of that milestone, we have compiled a variety of graphics and statistics to provide a snapshot of the program's reach servicewide, across the country, and around the world. The program far surpassed the wildest dreams of the National Park Service team that worked on it during the summer of 2009, with printing and distribution beginning in summer 2010. In short, between July 14, 2010 and March 21, 2019, the NPS Geologic Resources Division distributed 122,841 Junior Paleontologist booklets and 78,901 badges. Excluding weekends and federal holidays, that works out to 56.4 books per work day, or about 2 and 1/3 books every working hour for nearly 10 years!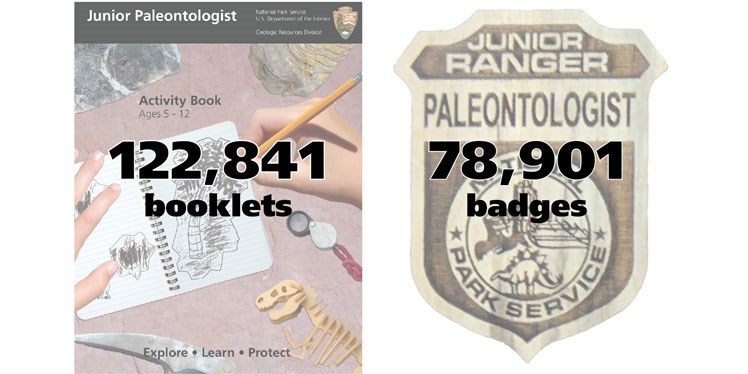 A program with that volume and reach requires an awesome team of folks. Geologic Resources Division senior paleontologist / paleontology program coordinator Vincent Santucci and geology outreach guru Jim Wood spearheaded the initial idea and recruited Krista Jankowski as a Junior Ranger Ambassador to develop the content and design of the booklet. Krista (now a recent PhD graduate from Tulane University) spent the summer of 2009 at the Geologic Resources Division and recruited artists that she knew to craft the original graphics for the booklet. Check out the back cover of the booklet for a complete list of folks that contributed time and talents to the booklet. Minor revisions to the booklet were completed in 2011, 2015, and 2016. The current Junior Paleontologist program team includes a number of staff from the Geologic Resources Division. Jason Kenworthy responds to inquiries, tracks shipments, and works with the Government Printing Office to reorder supplies. Michael Barthelmes and Chelsea Bitting pack and ship books and badges. Georgia Hybels and Michael Barthelmes write letters for, and return books and badges to, Jr. Paleontologists that mail in their booklets. The program has been primarily funded by the Geologic Resources Division—thanks to chief Dave Steensen and branch chief Hal Pranger—with additional financial support from the WASO Junior Ranger program office, contributions from many parks, and donations from schools, museums, and individuals.
Never content to rest on our fossiliferous Lauraceae, we are kicking off the next decade of the Junior Paleontologist program with an updated booklet to include new pages and activities highlighting fossils of the Pleistocene. The new booklets with include the only two fossil parks specifically established for interpreting ice age fossils were created after 2009: Tule Springs Fossil Beds National Monument (2014) and Waco Mammoth National Monument (2015). The revised booklet will also include pages on National Fossil Day and fossil stewardship. The Junior Paleontologist certificate (produced separately from 2012 to 2016) will be also be integrated into the booklet. We also hope to print and distribute a Spanish-language version of the booklet in the not-too-distant future.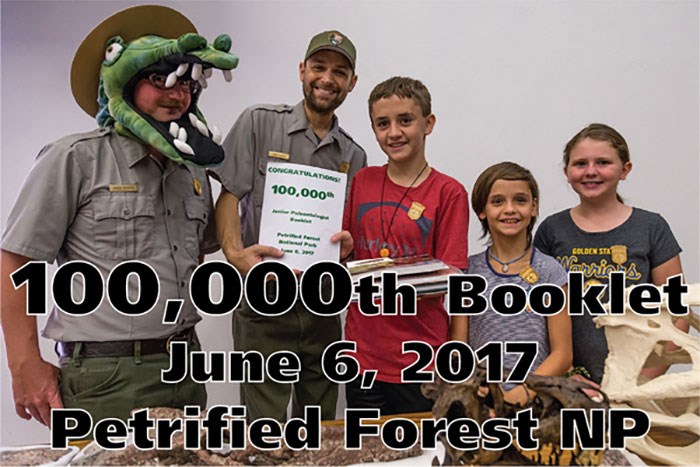 As was reported when the 100,000th booklet was distributed in 2017, "Sending out and receiving the Junior Paleontologist booklets is one of the joys of our jobs because we have interacted with so many amazing Junior Rangers, park rangers, teachers, educators, parents, and paleontologists. It is inspiring to see the insight and wonder in their responses and to see so many say that they want to be a park ranger or paleontologist when they grow up. What's great about the program is that Junior Paleontologists don't have to wait until they grow up—they can explore, learn about, and protect national parks and fossils right now!"
What do you want to see in future editions of the Junior Paleontologist booklet? Let us know! Any questions, suggestions, and requests for booklets and badges can be directed to Jason Kenworthy and Vince Santucci.
Graphics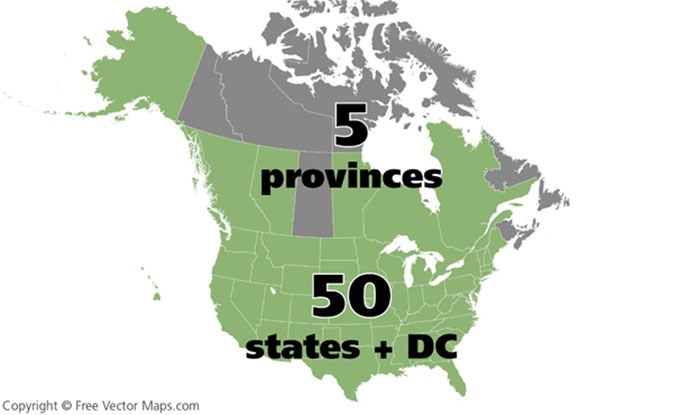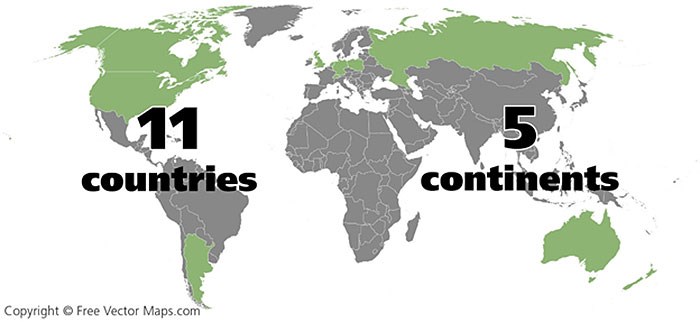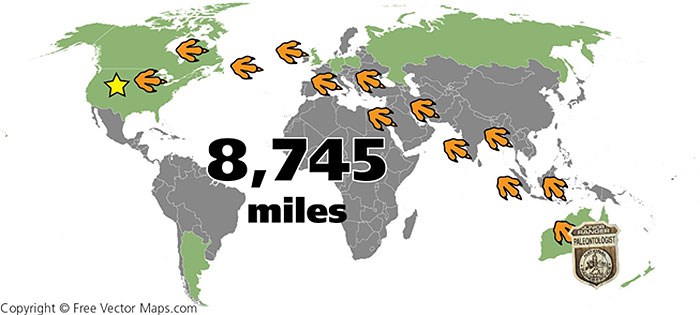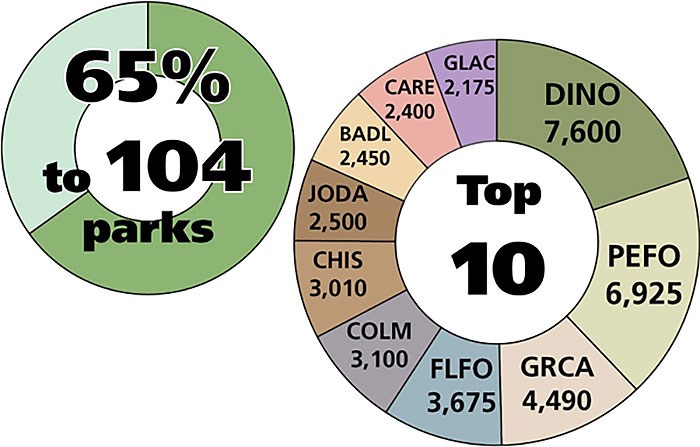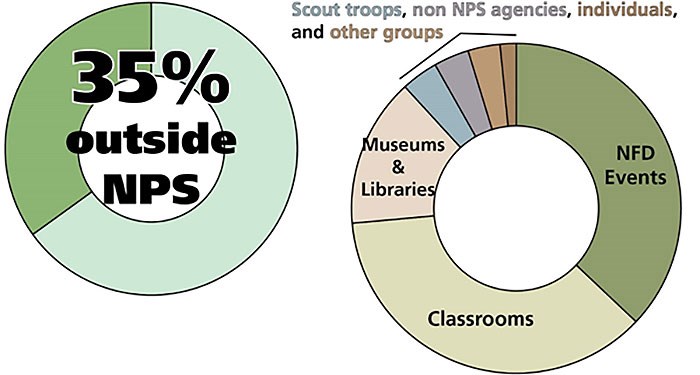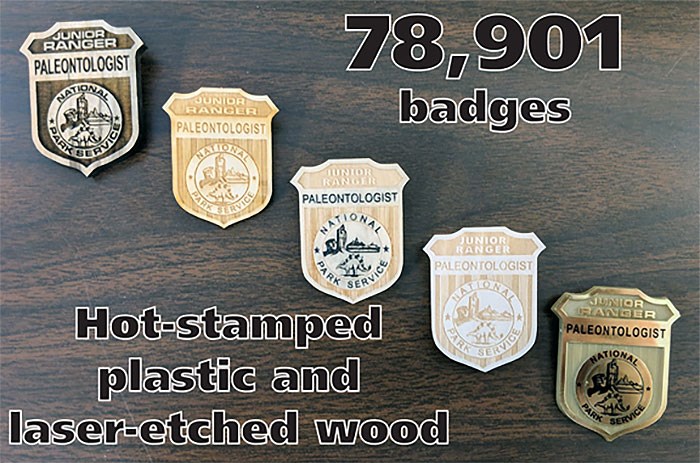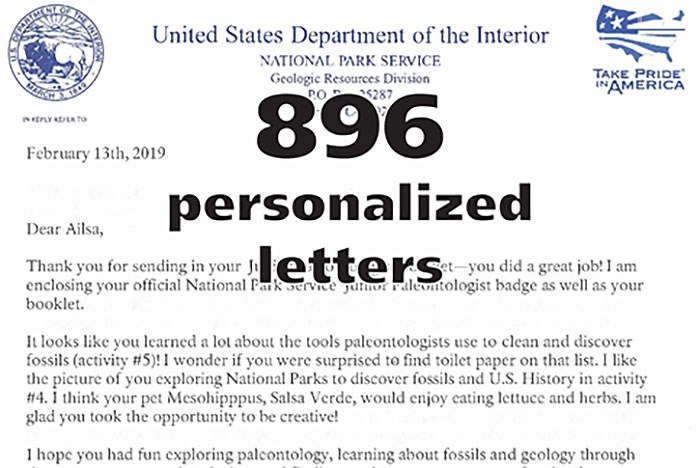 Series: Park Paleontology News - Vol. 11, No. 1, Spring 2019
Last updated: April 4, 2019