Junior Paleontologist Educational Kits

Article by Paul Roth, President, Florida Geological Foundation, Inc.
for Park Paleontology Newsletter, Fall 2017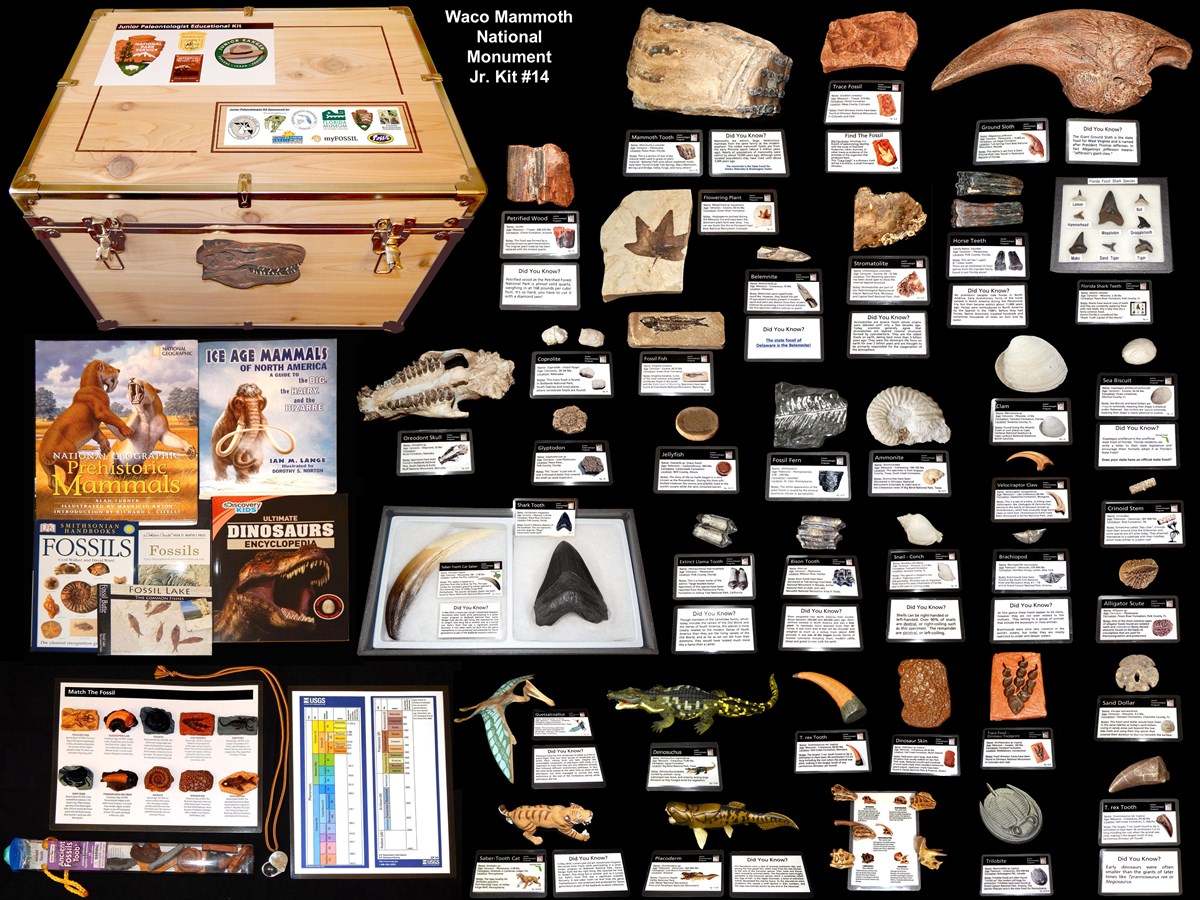 Over the past six years the Florida Paleontological Society (FPS) the Florida Geological Foundation (FGF) and the Florida Fossil Hunters (FFH), have been working with many fossil groups around the state to produce a much needed resource to help the parks in their interpretation and presentation of Florida paleontology. Each year several fossil education kits have been produced, with club resources and member donations. These kits have been designed to complement the NPS Junior Ranger's Paleontology Program. They highlight the diverse paleontological resources of all our national parks, with a special emphasis on local paleontology. So far the kits have been distributed to 17 national park units, mainly in Florida. The earliest kits have been in use and rotation since 2012 and have been a major component of each unit's National Fossil Day Celebrations. It is our hope that these kits will become an integral part of each parks programming and educational outreach. A survey completed by each park with a Junior Paleontology kit shows that increasingly this is the case and the hope is to expand the program to other regions of the country, and to expand outreach opportunities in paleontological education.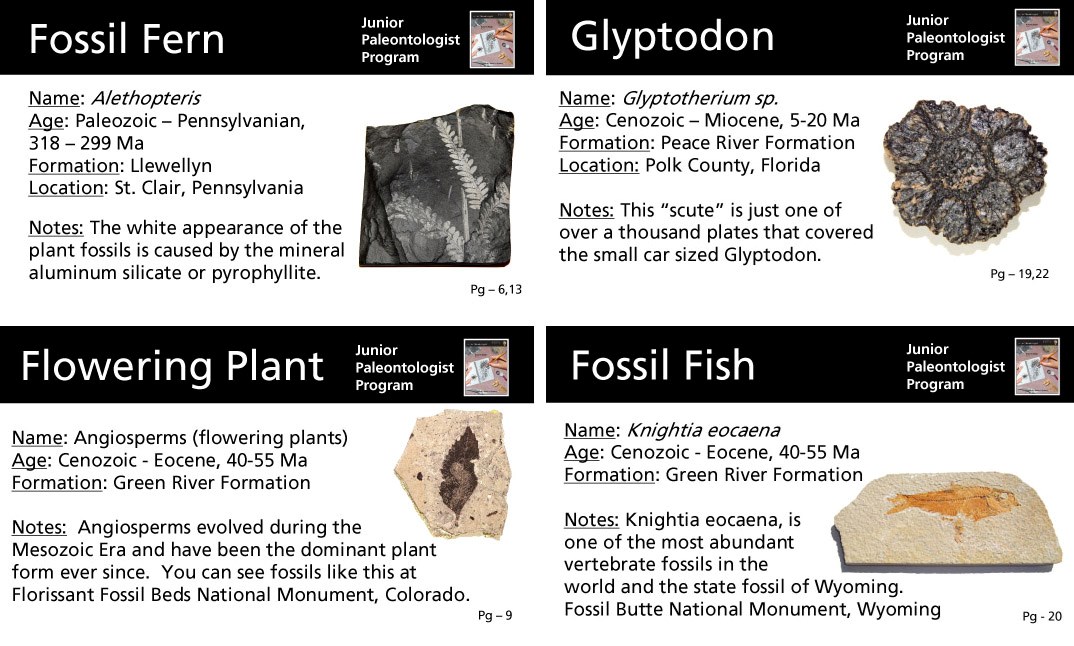 The Kits:
The Junior Paleontologist Educational Kits (Jr. Kits) are designed to be used in conjunction with the NPS "Junior Paleontologist Activity Booklet" (Jr. Booklet). Each kit contains real fossils or replicas that correspond with activities and items found in the Jr. Booklet. The core fossils in each kit are meant to represent the different types of fossils that occur in national parks. Some of the fossil material, mainly acquired through donations, have been a mammal jaw, coprolites, ferns, trace fossils (tracks), stromatolites, petrified wood, and many others. Including these with the kits allows the junior ranger to personally examine and hold real fossils. The replicas are used to augment the real fossils, especially in cases where cost or scarcity may be a factor. Also included are models of differing levels of sophistication, so that a wider age range audience can be reached. The kits include paleontological educational and reference books geared to appeal to different age groups and learning levels. These also allow for more in depth exploration by the junior ranger.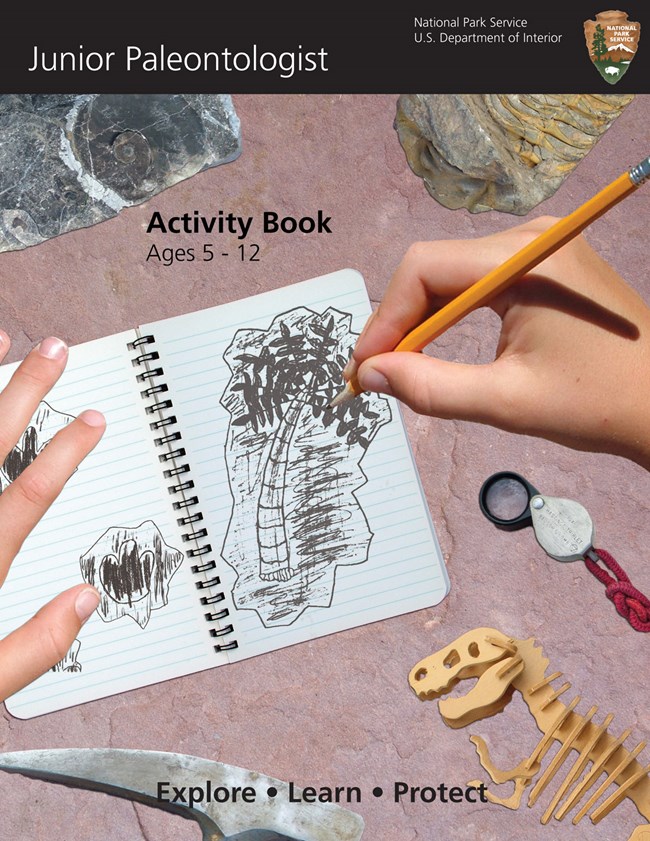 The Numbers:
The Jr. Kit project first began in 2012, since then, each year two to three kits have been produced and distributed to NPS units primarily within Florida for a total of 18 kits. In that first year it was estimated that 365 kids completed the Jr. Paleontologist Ranger Program using those first kits. This mainly occurred at the first celebration of National Fossil Day at the Castillo de San Marcos National Monument. That original number has increased dramatically and in 2015 an estimated 2,300+ kids have earned their Junior Paleontologist Ranger Badge with the help of the Jr. Kits. The kits are also used in special in-park programs and local school system events, with an estimated 4,954 kids being reached in 2015. We hope that with the addition of two new kits this year the number of children interacting with the kits will exceed 10,000.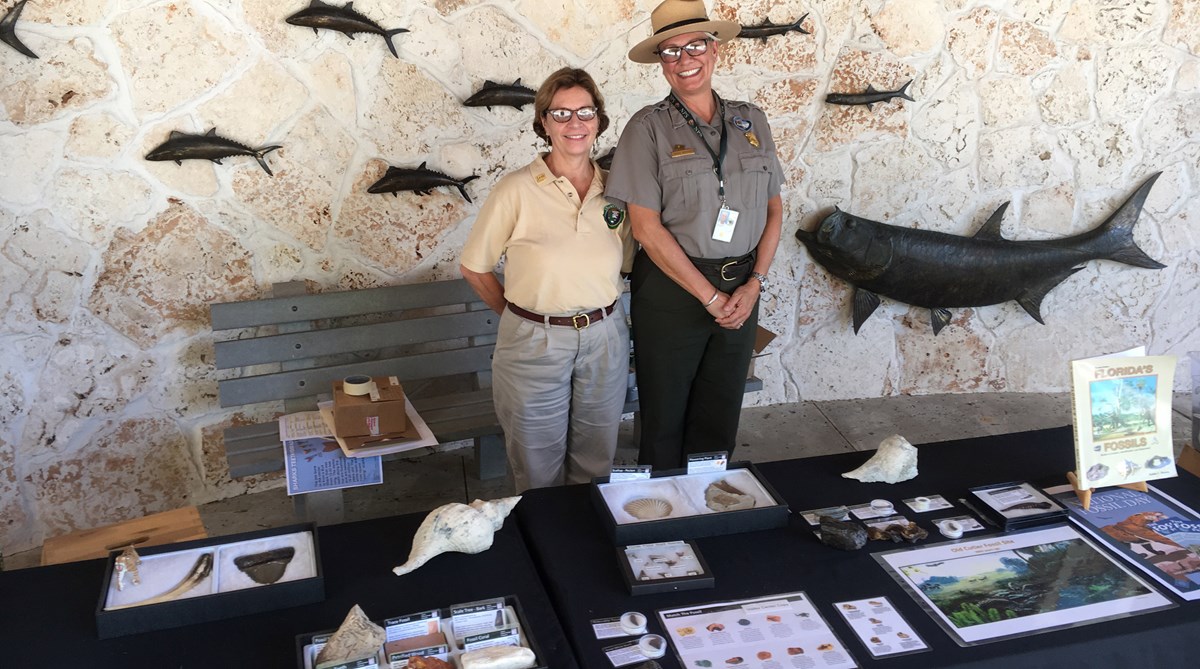 Usage:
The Jr. Kits are still being used in the NPS Jr. Ranger education programs; however they are increasingly being used in other learning venues. They are also used in special in-park program days, for visiting school groups, and are loaned to scout groups. Some have been incorporated into the park's "traveling trunks" program, where educators at local schools can check out a thematic education trunk. They are used in National Fossil Day Celebrations throughout Florida, around Washington, D.C., and Denver, Colorado, where three other kits have been deployed. The kits are also being used by rangers in day camps, Earth Day festivals, summer camps, and centennial events.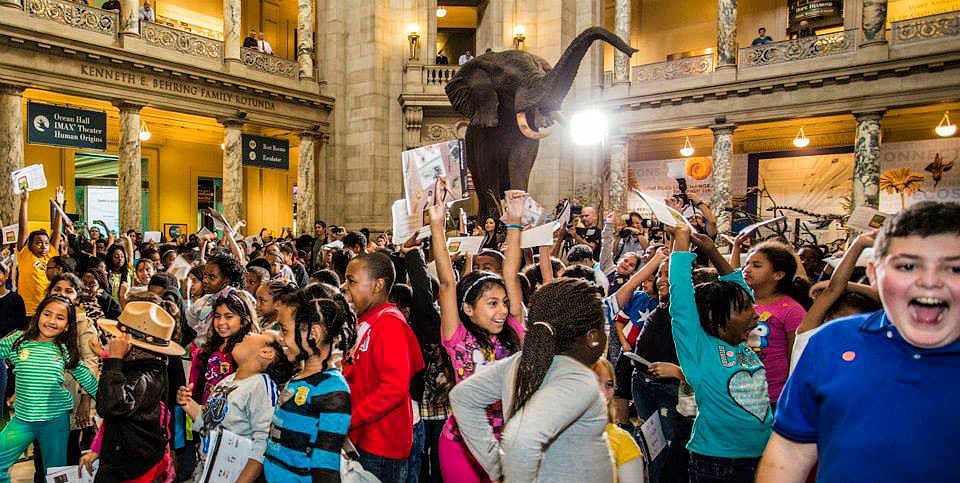 To see more examples of the incredible kits, please visit;
http://floridapaleosociety.com/nfd-kits/
References
Junior Paleontologist, Activity Book, National Park Service, U.S. Department of Interior, 2011. Email Survey of National Park Units currently using the Junior Paleontologist Educational Kits.
65th Annual Meeting, Southeastern Section of the Geological Society of America
SESSION NO. 13, T13. Synergistic Paleontology: The FOSSIL Project and Amateur Contributions to the Field (Posters)
Roth, Paul R.*; Kittle, B. Alex; Santucci, Vincent L.; BROWN, Russell D.; Cronin, Bonnie: JUNIOR PALEONTOLOGIST EDUCATIONAL KITS, A RESOURCE FOR THE NATIONAL PARK SERVICE'S JUNIOR RANGER PROGRAM
Series: Park Paleontology News - Vol. 09, No. 2, Fall 2017
Last updated: November 16, 2017