Apples Bloom Again in New Bedford
"Yes, all these brave houses and flowery gardens came up from the Atlantic, Pacific, and Indian oceans. One and all, they were harpooned and dragged up hither from the bottom of the sea." Herman Melville, writing of New Bedford in "Moby Dick" (1851)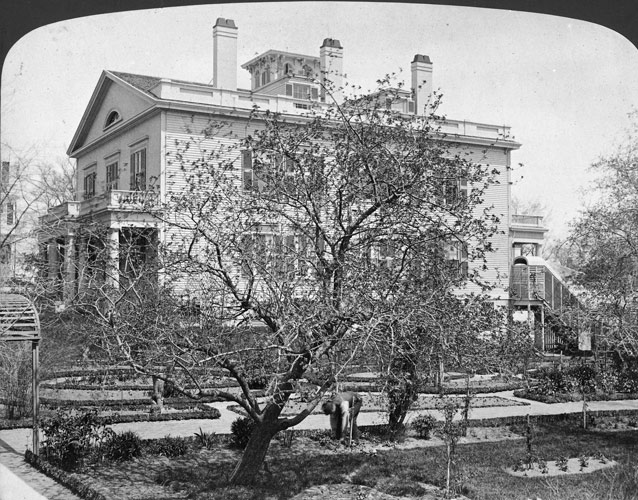 Historic Fruit Trees Reestablished at the Rotch-Jones-Duff House & Garden
The Rotch-Jones-Duff House & Garden Museum chronicles 147 years of economic and social life in the historic whaling port of New Bedford, Massachusetts. Completed in 1843, the Rotch's Greek revival style house was the first built to a design by noted architect Richard Upjohn. The house is situated in the northwest quadrant of a one-acre city lot, bordered by elaborate gardens and lawns to the south, and a greenhouse complex to the east.
Although the property's first owner, whaling merchant William Rotch Jr., had a keen interest in horticulture, the layout of the garden during his ownership is undocumented. The earliest photograph of the garden dates to the 1870s, when the property was owned by Edward Jones. This photograph shows the high horticultural energy at the end of the Civil War, along with a distinctly American combination of the useful and the beautiful.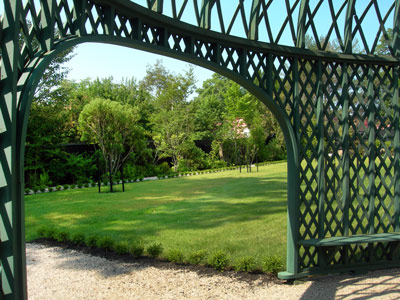 The south gardens were laid-out in a four part plan, with two apple trees visible in the garden quadrant at the front of the property. If extended to the un-photographed portions of the garden quadrant, this planting would have probably encompassed six trees. The last original fruit tree died in the early twentieth century and the area was converted to a woodland garden.
In 2012, the Olmsted Center for Landscape Preservation collaborated with the Rotch-Jones-Duff House & Garden Museum, New Bedford Whaling National Historical Park, and the Garden Club of Buzzards Bay to develop a cultural landscape report to direct rehabilitation of the museum's grounds. In the southwest garden quadrant, the woodland garden was identified for replacement with fruit trees to both reestablish the historic spatial organization of the garden and return the property to this historic use.
The museum removed non-historic vegetation and realigned garden paths in the fall of 2012. Disease-tolerant 'Princeton' American elms were planted along the perimeter fence to replace historic street trees  that were lost to Dutch elm disease in recent decades. Building on the recommendations of the cultural landscape report, the museum worked with apple specialist John Bunker and the Garden Club of Buzzards Bay to select and plant three contemporary apple varieties in the spring of 2013: Baldwin, Roxbury Russet, and Porter. The selection process took into account disease resistance, vigor, cropping, and pollination characteristic, including flowering time and fertility.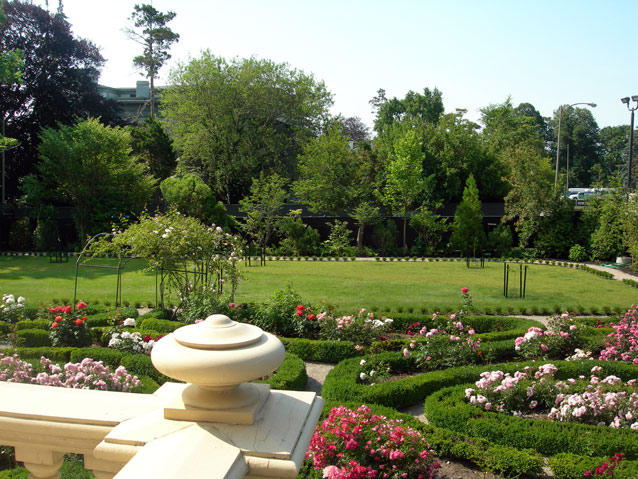 As the young fruit trees mature, they will support the preservation and educational mission of the museum by enhancing the historic character of the grounds and complimenting existing elementary school education programs. The education programs include an apiary program and a woodland garden program.
Last updated: November 28, 2016