National Mall and Memorial Parks - 2018 Partnership Report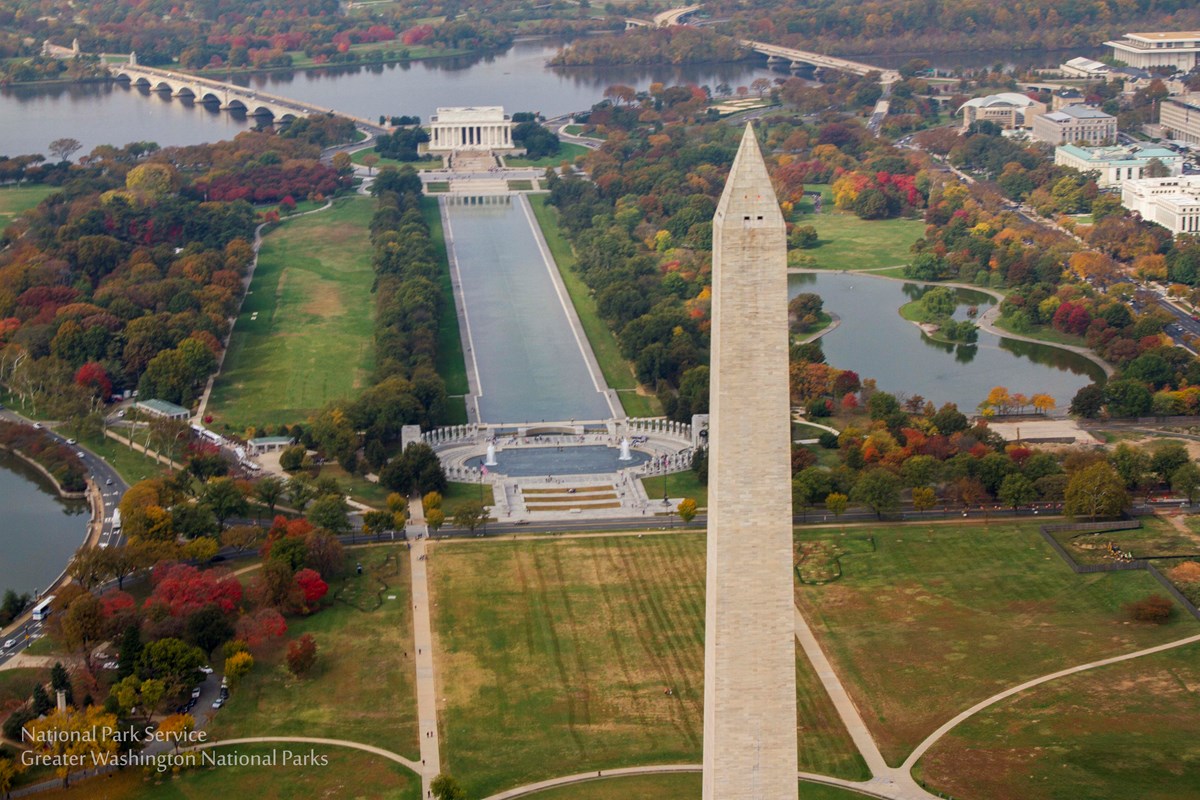 To Our Many National Mall Supporters and Partners:
For more than 100 years, partnership has been at the core of what we do in the National Park Service. This partnership tradition is, and will continue to be, critical to the success of National Mall and Memorial Parks. Before coming to the National Mall, I had the pleasure of focusing my efforts on the planning and partnership world as the Assistant Director for Partnerships and Civic Engagement for the National Park Service. My goal as superintendent of National Mall and Memorial Parks is to continue to nurture and strengthen our existing partnerships. Together we manage over 1,000 acres of green space in the nation's capital—from iconic memorials and historic museums to neighborhood and community circles, statues, and popular outdoor spaces.
Our generous partners and volunteers provided more than $34 million in philanthropic contributions in 2018 helping us fund preservation projects, programs, commemorations, and celebrations.
Thank you, many times over, for your support and dedication to National Mall and Memorial Parks. With your continued support, we look forward to building upon our 2018 successes.
—Jeffrey P. Reinbold, Superintendent
~~~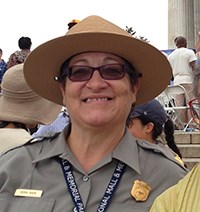 Hello Partners:
In my role as Chief of Partnerships at National Mall and Memorial Parks, I have the pleasure of working closely with many of our partners and supporters. This report recognizes some of our 2018 accomplishments achieved through collaboration with philanthropic partners, Business Improvement Districts (BIDs), volunteers, and many others. My tenure with you has been a powerful experience, especially in the value of engaging partners to enhance community and park spaces. We look forward to continuing to work with you to make National Mall and Memorial Parks an exciting and vibrant place to live, work, and visit.
—Robin Nixon, Chief of Partnerships
George Mason Memorial Rehabilitation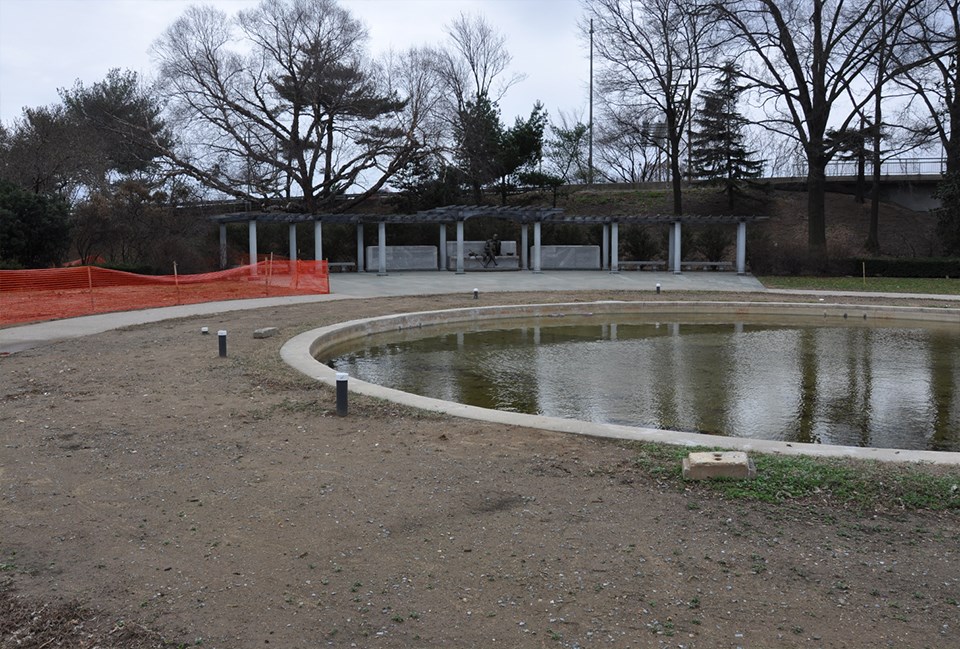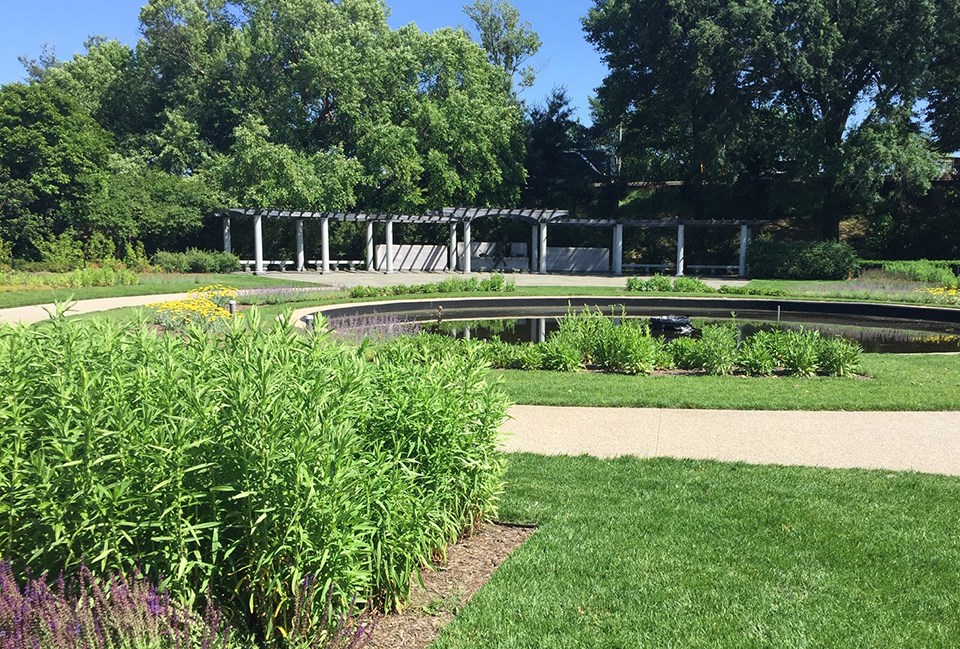 Before rehabilitation.
(NPS)
After rehabilitation.
(NPS)
---
Partner and Volunteer Contributions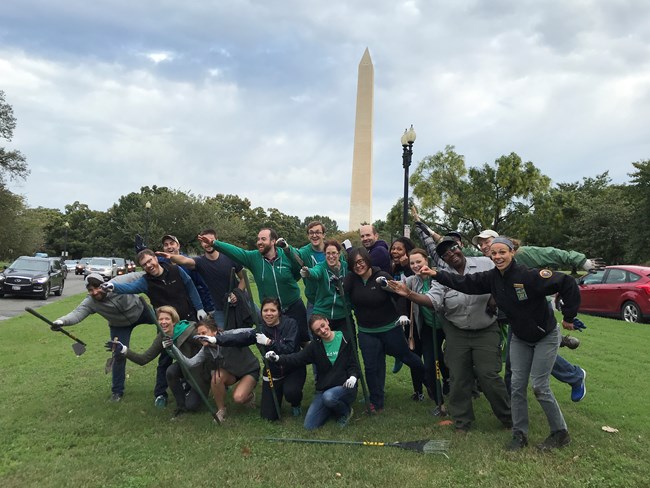 Value of volunteer hours donated:$2,158,310

Invested in maintenance, restorations, and beautification: $13,234,804

Invested in programming and special events: $18,886,681

$34 million contributed to National Mall and Memorial Parks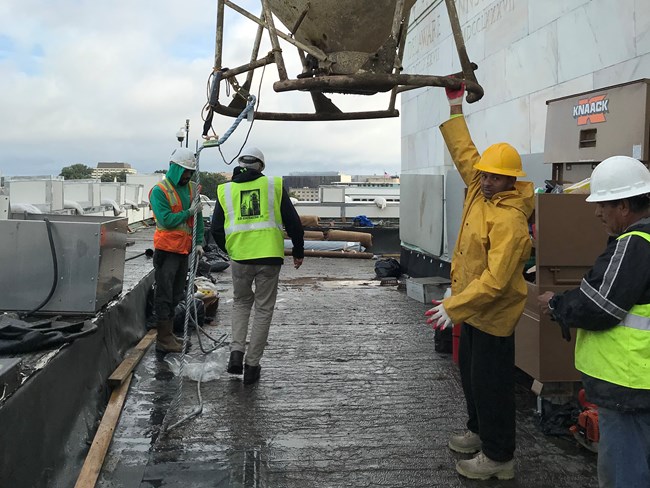 Major Restorations
Park partners invested over $12,500,000 in 2018 to restore memorials, historic structures, and parklands. Look for major improvements to the US Park Police horse stables, Thomas Jefferson Memorial, Franklin Park, and others in the near future.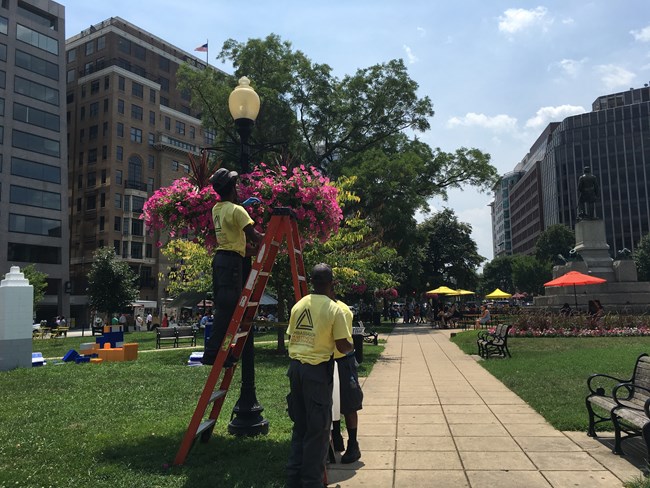 Preservation and Beautification
National Mall and Memorial Parks partners and volunteers work with park staff to repair lights, benches, sidewalks, and statues. Partners also help remove debris and weeds, maintain and renew landscapes, and much more. Approximately $500,000 annually is invested by park partners to maintain park lands, also known as reservations, beyond the National Mall.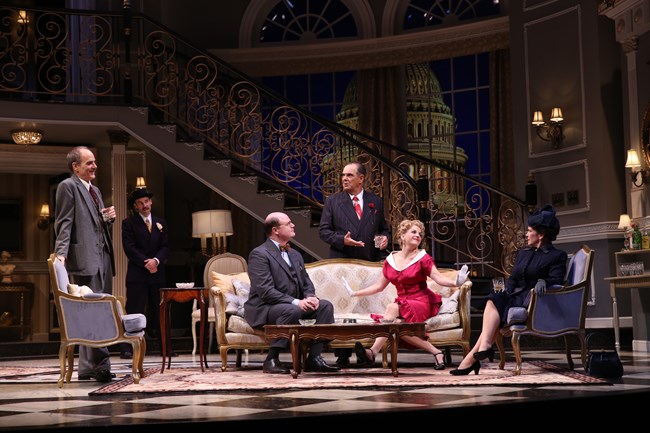 Programming
National Mall and Memorial Parks supports partners who conduct symphonies, produce live theater, educate teachers and students, organize festivals, concerts, equality salons, and other events. Partners invested over $17,000,000 in 2018 to provide programming to 2,414,508 local, national, and international audience members.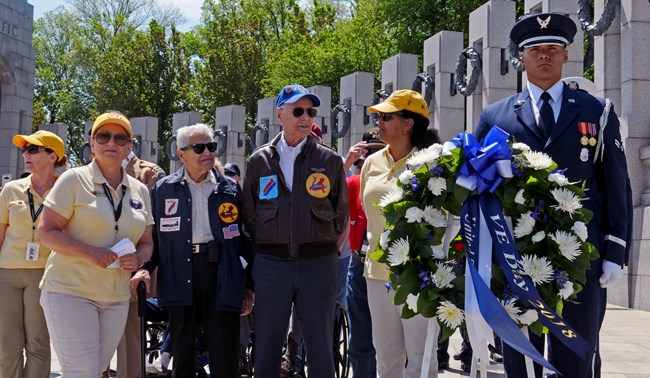 Ceremonies and Commemorations
National Mall and Memorial Parks celebrates, commemorates, educates, and inspires. Every year dozens of ceremonies and special events are held to honor and commemorate presidents, civil rights leaders, veterans, victories, fallen heroes, and historically significant events. Partners invested over $1,200,000 to provide commemorative ceremonies and celebrations at National Mall and Memorial Parks during 2018.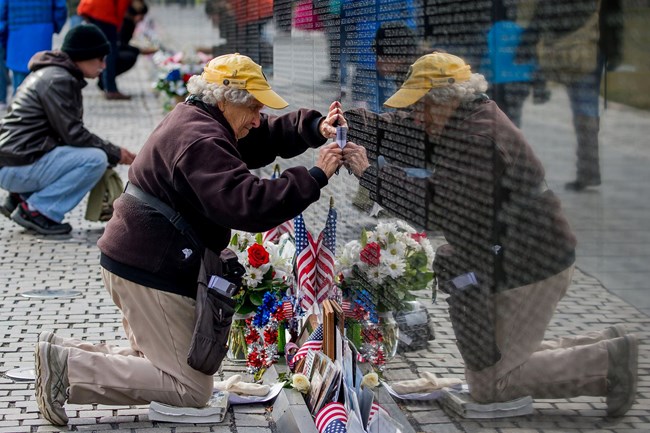 Volunteers-in-Parks
National Mall and Memorial Parks volunteers support our great places. Volunteers provide programs on trails and on rails, count butterflies, paint benches, help visitors find their way, and are an essential park resource. Collectively, volunteers contributed over 54,000 hours to various activities in 2018 at National Mall and Memorial Parks.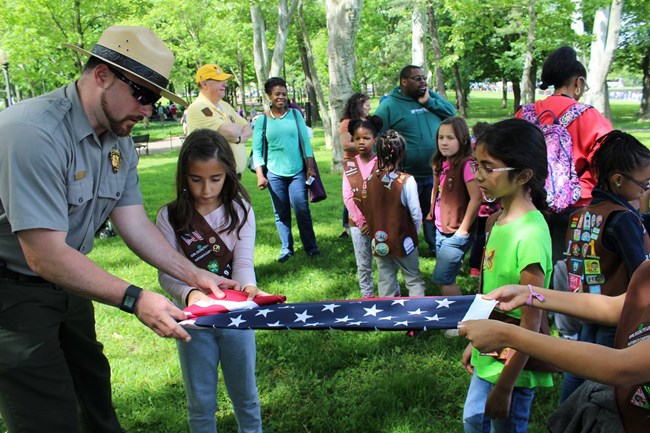 Collaborations
National Mall and Memorial Parks collaborates with partners to be creative and innovative in designing projects and programs that foster our shared missions.
Partners
Partners are essential to the continued preservation and celebration of National Mall and Memorial Parks—America's front yard will thrive and shine for children and grandchildren, and for all future generations, thanks to dedicated staff and partner support.
African American Civil War Memorial & Museum
American Battle Monuments Commission
American Friends of the Czech Republic
Architect of the Capitol
Boston Properties Limited Partnership
Capital Concerts, Inc.
Capitol Hill BID
Center for Education and Medicine
City Of Baltimore, Maryland
Market Square East & West LLC
Cyark, DJS Associates, Inc.
Darryl Haley's Music at the Monument
DowntownDC BID
DC Commission on the Arts and Humanities
DC Department of Transportation
DC Department of Public Works
DC Department of Parks and Recreation
DC Rotary
Dupont Circle BID
Dupont Circle Advisory Neighborhood Commission
Eastern National
1801 Penn/Murrow Park LLC
Eisenhower Memorial Commission
Embassy of Canada
Embassy of the Federal Republic of Germany
Embassy of Japan
Ford's Theatre Society
Friends of the National World War II Memorial
Friends of Titanic Memorial Park
Golden Triangle LLC BID
Guest Services, Inc.
Heitman DC Properties LTD
Historic Dupont Circle Main Streets
International Bank for Reconstruction and Development
Korean War Veterans Memorial Foundation
Mayor's Office on Asian and Pacific Islander Affairs
Missing in America Project
Mount Vernon Triangle CID
National Association of Realtors
National Capital Planning Commission
National Cherry Blossom Festival
National Law Enforcement Officers Memorial Fund, Inc.
National Park Foundation
National Symphony Orchestra Association
National Woman's Party
NDH 901 New York LLC
New York Avenue SPE LLC
NOMA BID
Office of Representative Eleanor Holmes Norton
Smithsonian Institution
Southwest BID
The Memorial Foundation, Inc.
Trust for the National Mall
Union Station Redevelopment Corporation
US Air Force
US Department of the Army
US Department of Energy
US General Services Administration
US Navy Memorial Foundation
Vietnam Veterans Memorial Fund, Inc.
Vietnam Women's Memorial Foundation
Washington Metro Art in Transit Program
Women In Military Service For America Memorial Foundation, Inc.

For more information, contact us
National Mall and Memorial Parks
900 Ohio Drive SW
Washington, DC 20024
Last updated: January 27, 2020