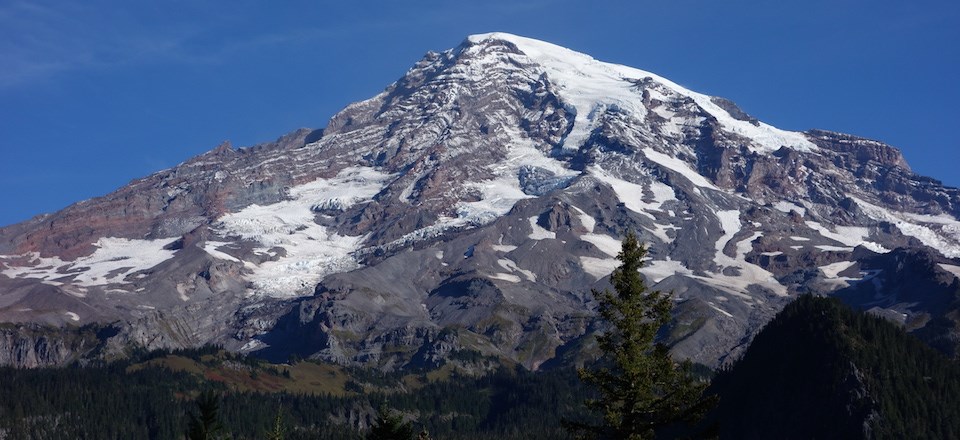 To understand how Mount Rainier is monitored, it is important to first understand Mount Rainier as a volcano, not just as a mountain. Mount Rainier is a type of volcano called a stratovolcano. Over the past half million years, Mount Rainier has erupted again and again, alternating between quiet lava-producing eruptions and explosive debris-producing eruptions. The eruptions built up layer after layer of lava and loose rubble, eventually forming the tall cone that characterizes stratovolcanoes.
While Mount Rainier's last eruptive period was about 1,000 years ago, Mount Rainier is considered an active volcano and will have future eruptions. Mount Rainier National Park aids with logistical support as the
USGS Cascades Volcano Observatory (CVO)
conducts monitoring of seismic activity (with the
Pacific Northwest Seismic Network
), ground deformation, hydrothermal activity, and more to track Mount Rainier's volcanic activity.
There are several ways that the volcanic activity of Mount Rainier is monitored: