Snoopy One Blimp Provides Natural Resource Monitoring at Biscayne
Snoopy One Airship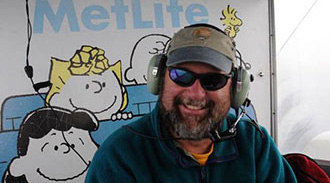 On December 20, 2010 Matt Patterson and Kevin Whelan of the NPS South Florida/Caribbean Network Inventory and Monitoring office flew with Captain Mark Finney in MetLife's Snoopy One, operated by the Lightship Group, blimp over Biscayne National Park. The trip was used to evaluate future potential for natural resource monitoring in lieu of using a helicopter.
Airship Used for Natural Resource and Wildlife Monitoring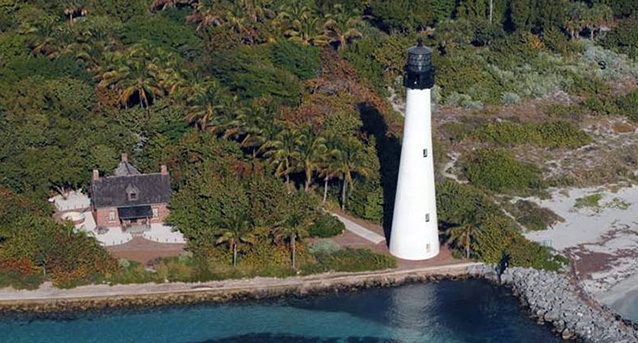 One of the main purposes of the trip was to evaluate how colony-nesting bird activity would possibly change when approaching nesting/roosting birds by blimp compared with similar approaches by helicopter. Generally, the helicopter noise and downdraft will spook some birds during the approach, but most will circle and then land shortly afterwards. Similar behavior was observed by the double crested cormorants during the blimp's approach and, in most cases, they returned to the islands to roost.

The flight departed North Perry Hollywood Airport after a pre-flight briefing, addition of helium, and fueling. They flew out over the coast and evaluated visibility over the Atlantic Ocean, then continued south along Miami Beach, Key Biscayne, and entered the north end of Biscayne National Park.

The airship continued south along the mainland towards the mouth of the Turkey Point cooling canals, now closed to the Bay. The airship finally turned north, heading across the middle of Biscayne Bay to Key Biscayne, along the beach and then landing back at North Perry Hollywood airport approximately six hours later.

During the trip numerous species of birds, including osprey, roseate spoonbills, great blue herons, anhinga, and double crested cormorant were documented and manta rays, several sharks, dolphin, and manatees were observed. The crew shot over 300 photographs, as well as high definition video and agreed it was a fantastic trip. The hope of the South Florida/Caribbean Network personnel is to use airships again as an aerial platform in the future.
Last updated: January 29, 2016