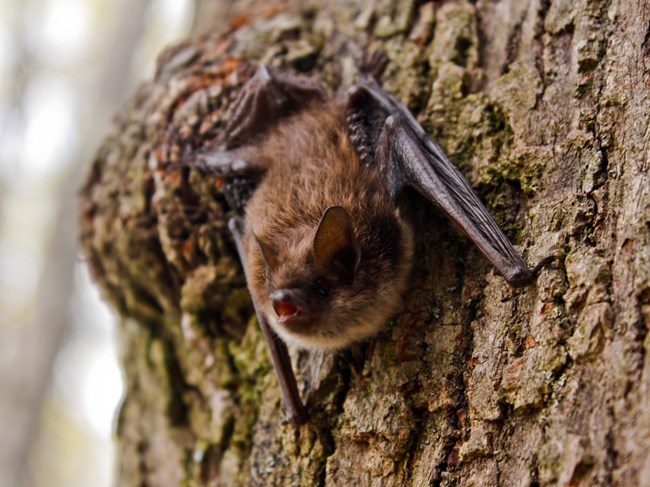 Bats are an important part of ecosystems and food webs. Though some species of bats feed on fruit, seeds, or pollen, all of the species that live in the Northeast are insectivores. They consume huge numbers of insects every night, filling a unique ecosystem role as nocturnal insect predators. Unfortunately, a new disease called white-nose syndrome is affecting bats across the United States. To better protect bats, scientists are studying how local bat populations are changing.

Research Highlights
Since 2001, eight species of bats have been observed in the park. It is unclear if all of these species are currently found there.

White-nose syndrome has certainly reduced bat populations in Marsh-Billings-Rockefeller and may have resulted in the loss of several species.

Activity of bats in the genus Myotis has declined dramatically in the park. Bats in this genus are sensitive to white-nose syndrome.