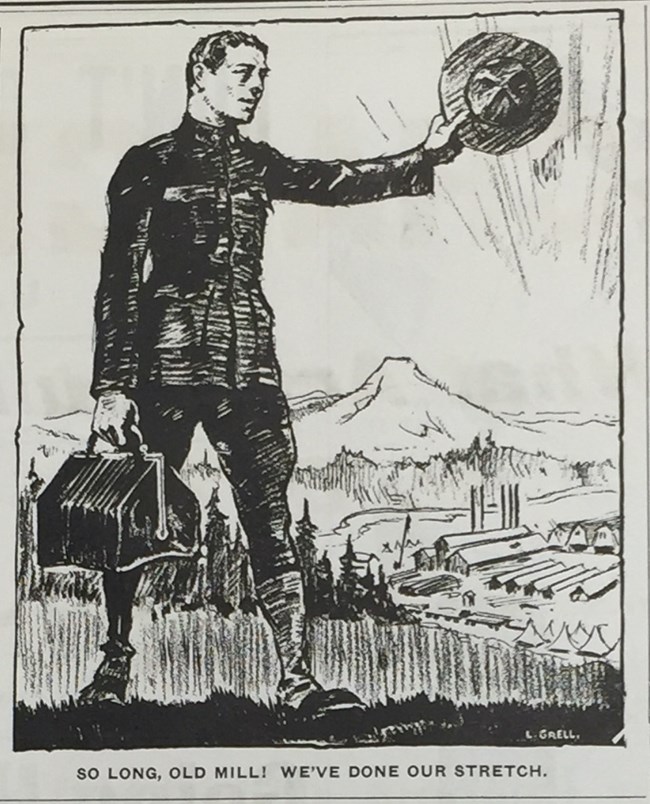 Born in Iowa in 1887, Louis Grell exhibited artistic talent from a young age. He studied art in Germany, Italy, and France, attending the Royal Academy of Fine Arts in Munich and the University of Munich from 1908 to 1910. At the end of his schooling, Grell continued to live and work as an artist in Germany.
At the outbreak of World War I, Grell returned to the United States, where he worked as a set designer for Broadway plays in New York City. In 1916, Grell was recruited to become an art instructor at the Chicago Academy of Fine Arts, one of the United States' most prestigious art academies at the time. There, he taught a young Walt Disney, who was then a high school student attending art classes at night.
In April, 1917, the United States entered World War II. Like many men of his generation, Grell placed his career on pause when he entered military service in 1918. In late October, he arrived at Vancouver Barracks, having been assigned to the US Army's
Spruce Production Division
.
At Vancouver, Grell encountered the massive Vancouver Spruce Mill. The Spruce Production Division's lumber camps, scattered throughout the Pacific Northwest, sent spruce lumber here, where it was milled and sent to Allied aircraft manufacturers.