Article
Lions Park: Moab's Gateway to its Natural Wonders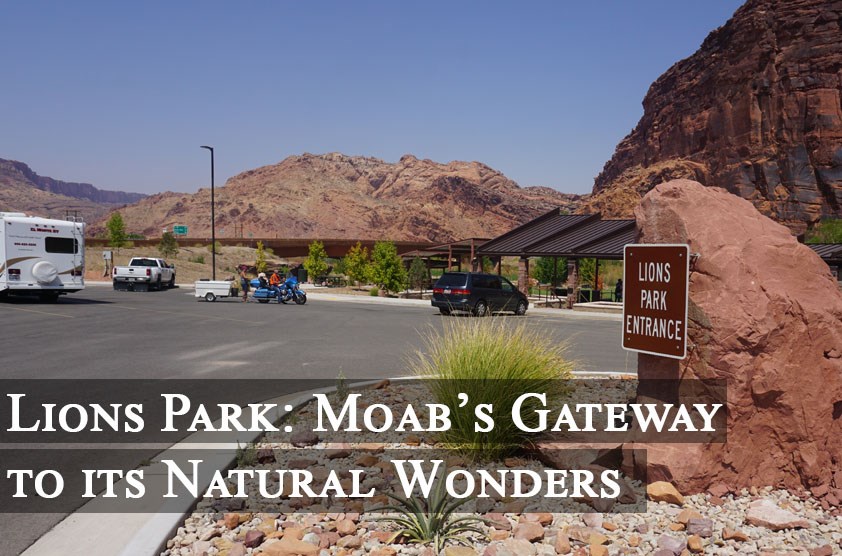 Story by Kendra Barat

Moab is unlike most cities in the United States. With a population of just over 5,000, Moab, Utah, is surrounded by some of the country's most spectacular natural areas, including two national parks, state and city parks, and an extensive trail network.
A Hotspot
Despite its small population, Moab and the larger Grand County area welcome 2.5 million visitors per year. With such an influx of visitors, the city and county began to experience severe vehicle congestion issues that placed significant strain on natural and personnel resources.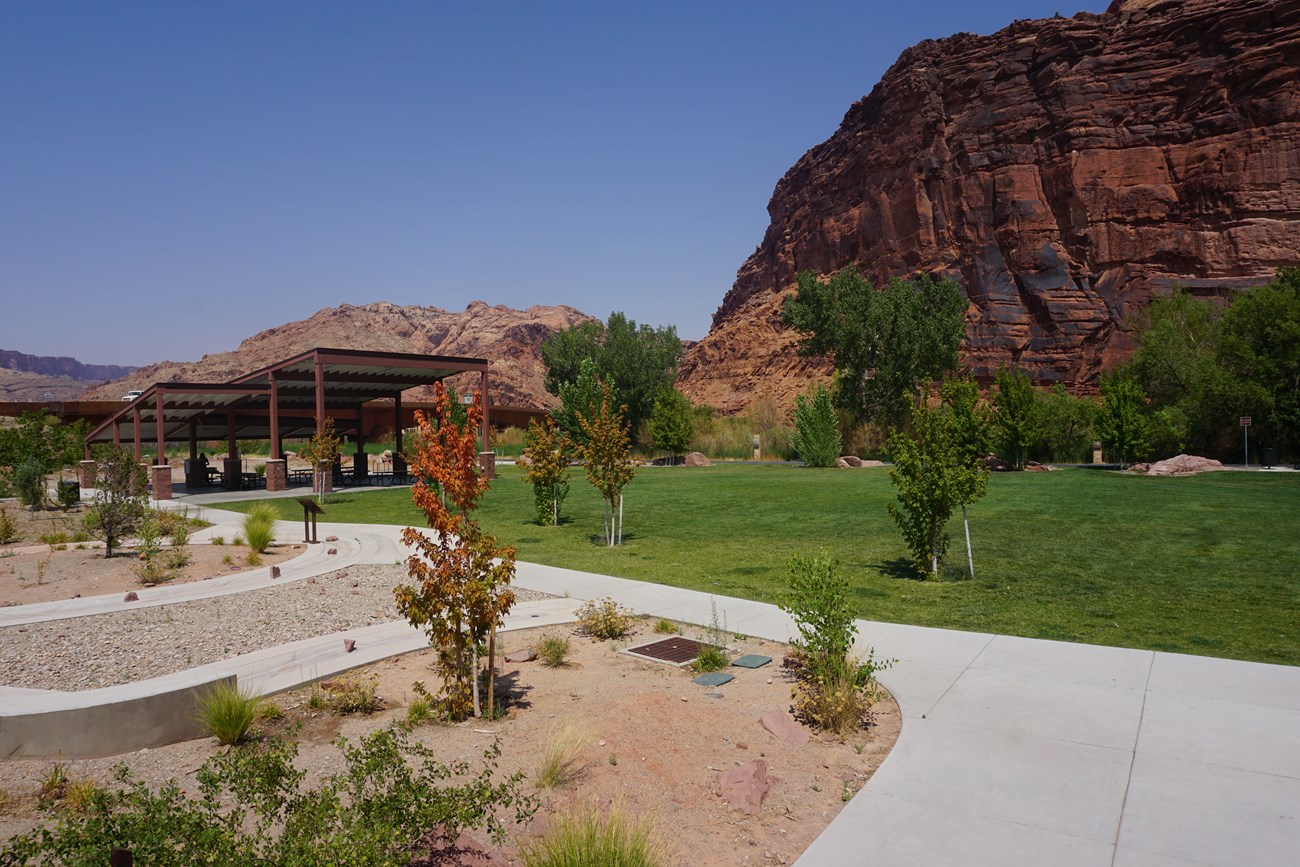 Approximately three miles north of Moab is Lions Park, a small and seemingly inconsequential city-run greenspace.
An Underutilized Space
"Lions Park out by the [Colorado] River became this forgotten place," said Sharon Brussell, the visitor information specialist in the Bureau of Land Management Moab Field Office.
Once maintained and revered by a group of dedicated individuals, Lions Park fell off of the radar and gave way to other, more accessible parks in the area. However, this city park yielded something powerful – its location.
Lions Park is strategically positioned just south, across the Colorado River from Arches National Park, directly north of downtown Moab, and northeast of beloved Dead Horse Point State Park and Canyonlands National Park. It offers direct connections to many paved trails that act as viable transportation routes for visitors and residents alike.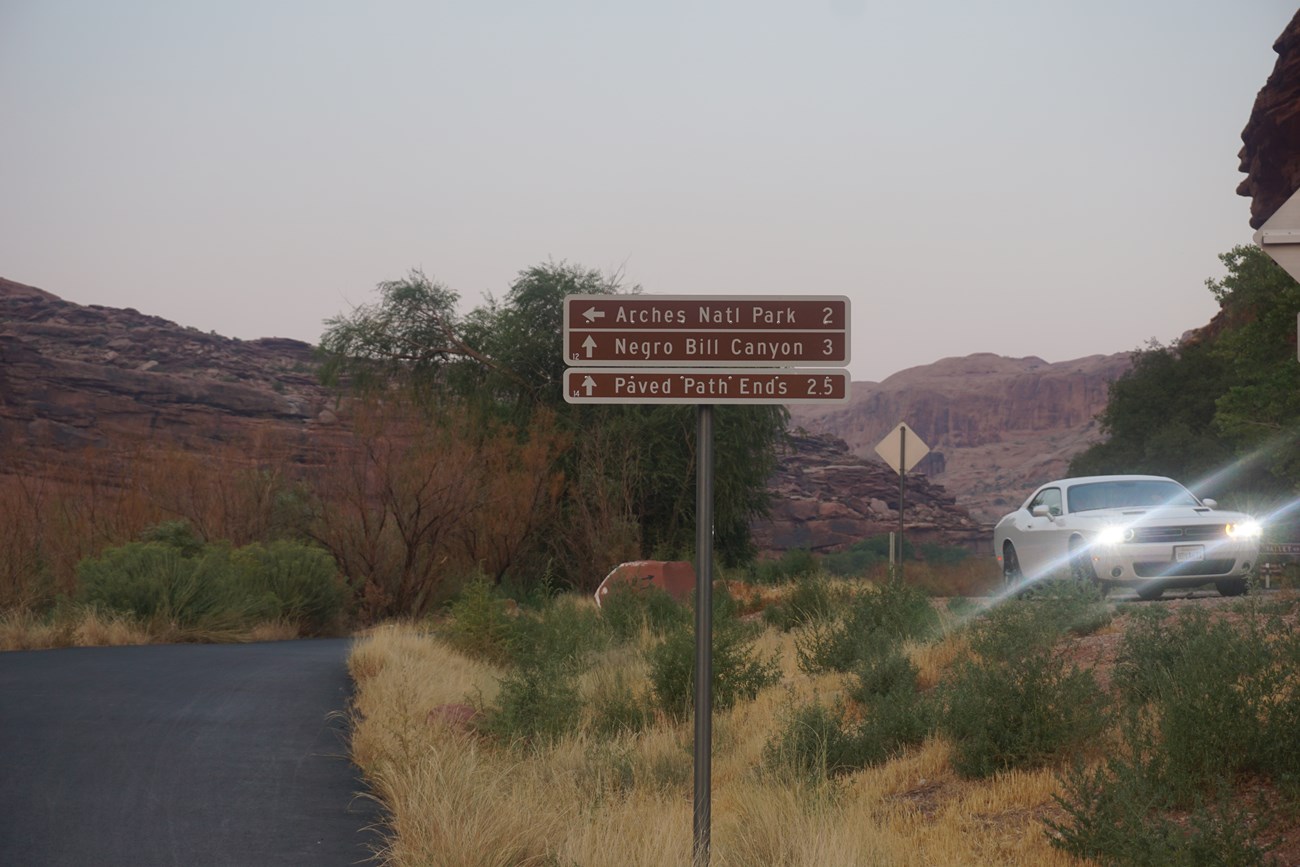 Once the Moab Trails Alliance, a local non-profit dedicated to expanding cycling opportunities, received funding to construct a pedestrian bridge across the river that connected to Arches National Park, Lions Park became somewhat of a central transportation hub.
Enhancing Active Transportation
The next step became, "how do we make that inviting?" said Brussell, thinking back to her integral role in the project planning process. "How can we use this as a hub for people coming to Moab?"
After significant scoping and planning, the Moab Trails Alliance, led by founder and executive director, Kim Schappert, applied for assistance from the National Park Service's Rivers, Trails and Conservation Assistance Program.
The purpose of the proposed project was to create a trail and transportation hub to safely integrate recreation and alternative transportation to reduce traffic congestion near Moab. Equally as important, the revitalization of Lions Park and the creation of an attractive "transit hub" that would also connect land and water trail opportunities to encourage and enhance active transportation among residents and visitors alike.
It became a primary focus to integrate Lions Park and the subsequent transit hub into the North Moab Recreation Areas Alternative Transportation Project and to transform the park into a "gateway" to Moab, and all of the recreational opportunities Grand County has to offer.
Moving the Needle
"The National Park Service is what made this happen," said Schappert. According to Schappert, Marcy DeMillion, the National Park Service project specialist, was the "team captain; the person who knows how to guide the people, the stakeholders in the right direction."
Throughout the planning and implementation process, DeMillion organized public meetings and worked with Utah State University to draft a conceptual design plan for future development and use of the park. She also assisted Arches National Park and the partnership to successfully apply for two National Park Service grants focused on connecting parks to communities.
"Without the National Park Service – Rivers, Trails and Conservation Assistance Program, I think it would have been very challenging to bring all of these different interests and ideas together in a really productive way." – Bureau of Land Management Moab Field Office Sharon Brussell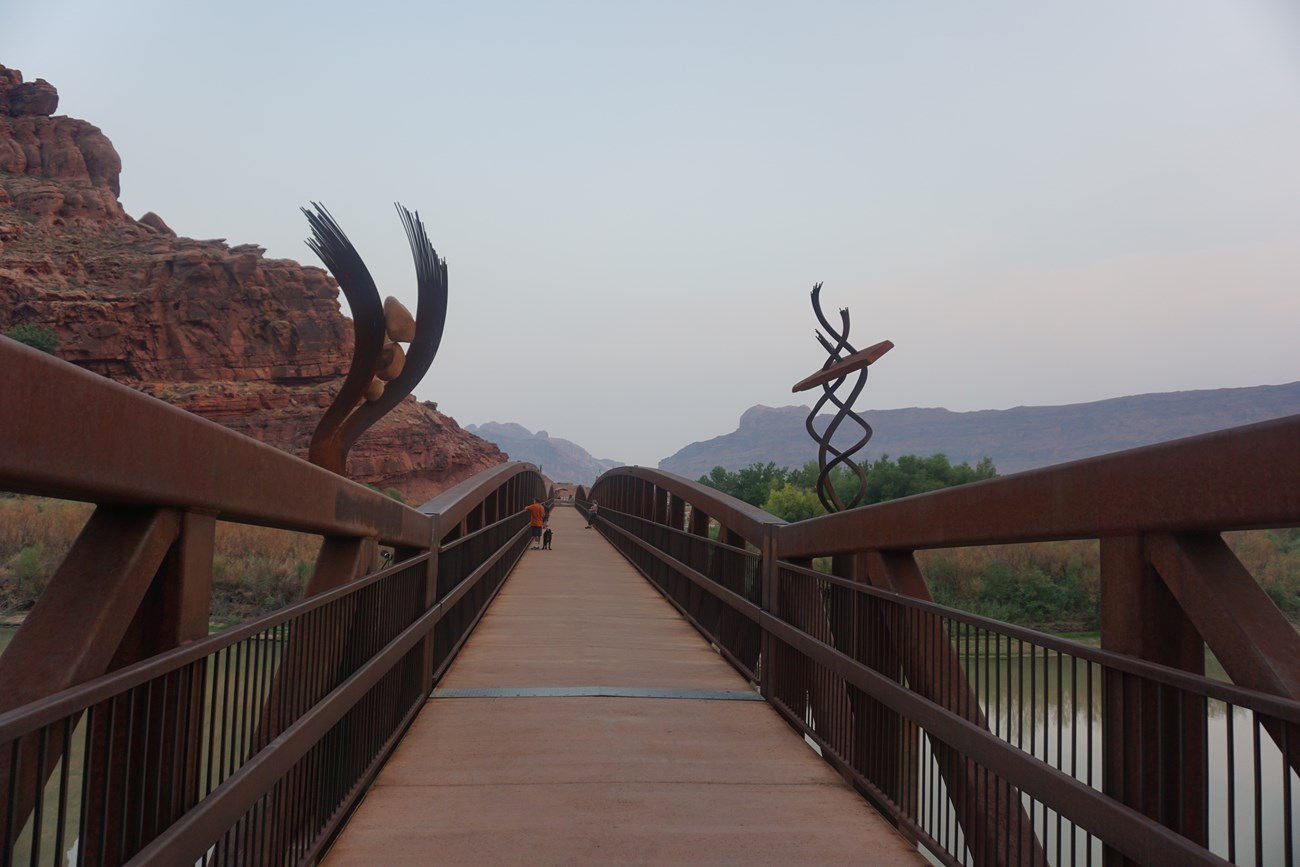 Zacharia Levine, the economic development director for Grand County, expressed the dire situation the area faced before the project began. "We lacked a central hub and connection point for many trail networks that were developing in the area," said Levine.
Additionally, cyclists and pedestrians had no way to travel around the area, other than dangerously along the freeways.
"Before we had that path, you could not ride a bike from the city of Moab out across that [pedestrian] bridge, without taking your life into your hands," said Schappert.
Looking Ahead
The revitalization of Lions Park, and the surrounding trail network has opened up routes for safe non-motorized transportation to and from Moab and enhanced access to the natural amenities.
"It just looked like an inviting place to stop," said Dan, a visitor to Lions Park.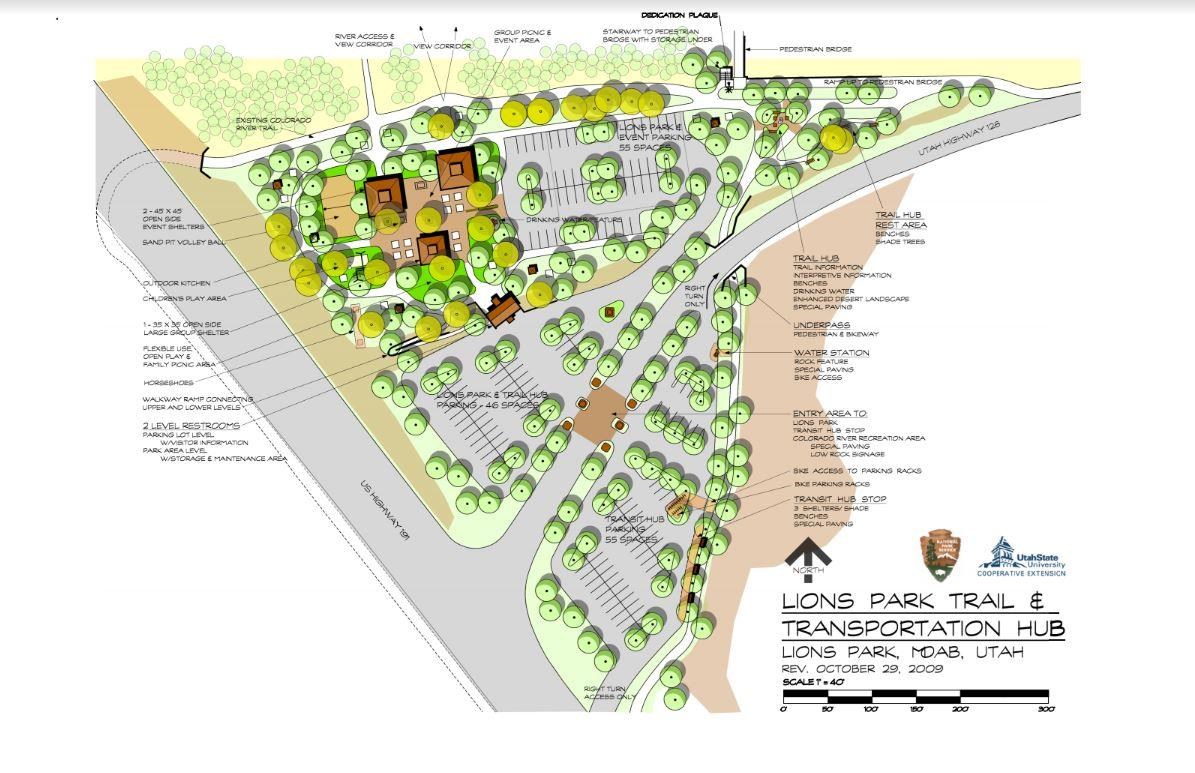 After traveling for days from Portland, Oregon, he saw the transit hub on the side of Route 191 and decided to stop in for a bike ride along some trails.

"When a visitor comes to Moab," said Brussell. "They need to arrive, get their feet on the ground, use the bathroom, and figure out where they are."

Lions Park and the transit hub now contain ample space for parking, restrooms, a transit bus stop and interpretive information about the area. It also has a pedestrian bridge over the Colorado River and an underpass under the highway, both providing access to the vast surrounding trail network.

"The outcome was far better than any of us could have imagined," Brussell said in regards to the number of users and visitors to Lions Park and the transit hub, as well as the project results at large.

Moving forward, Grand County and its key partners look to focus on the general upkeep and maintenance of the park and the surrounding trail network.

"[Lions Park] was the most underutilized piece of real estate in Grand County," said Schappert. "And now it's the main focal point… a beautiful entrance to the community."

Last updated: February 9, 2022