News Release: Discover Lightning Lessons from Teaching with Historic Places
The Cultural Resources Office of Interpretation and Education (WASO) debuted a new lesson plan series from the Teaching with Historic Places education resource at the end of December, 2016: Discover Lightning Lessons from Teaching with Historic Places.
The Lightning Lesson launch is one of the Park Service's final celebratory events of the 2016 anniversaries, both the National Park Service's Centennial and the National Historic Preservation Act's 50th.
Developed by Park Service historians and veteran teachers, Lightning Lessons are similar to the "classic" Teaching with Historic Places lessons. The new lesson plan series, like the first 163 lessons from TwHP, provides materials and activities for teachers and students to use in the classroom, at historic sites, or wherever social studies learning can be found.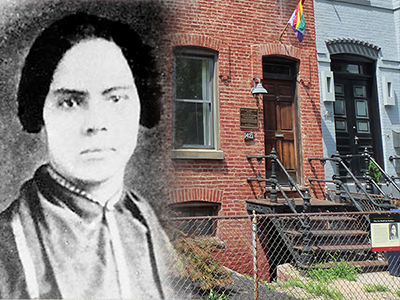 All lesson plans from Teaching with Historic Places to date contain primary and secondary sources-- maps, images, and readings-- that are each paired with inquiry-driven question sets, designed to engage students as investigators and theorists. They have objectives that the teacher can evaluate (not "learn" or "understand" but "explain" or "describe") and optional activities that emphasize project-based inquiry, historic preservation, local history, and national standards for content and themes.
The new series is part of the National Park Service's on-going effort to meet the needs of 21st Century educators and learners. Lightning Lessons stand apart from the classic series in their length and scope; they are short enough to be completed in a single class period or as take-home work. They begin with a compelling or essential question prompt. They also mark the inclusion of Common Core Standards in Teaching with Historic Places lessons, which will all be aligned to Common Core.
The first Lightning Lesson to be published features the Mary Ann Shadd Cary House, a National Historic Landmark. More Lightning Lessons are planned for 2017. These lessons will expand the scope of interpretive ground covered by the Park Service, providing tools to teach underrepresented American experiences in the subjects of social studies, STEM, history, and more with historic places.
Photo illustration credits: Portrait courtesy of the Archives of Canada and Photo of Mary Ann Shadd Cary House National Historic Landmark by NPS 

Last updated: December 30, 2016