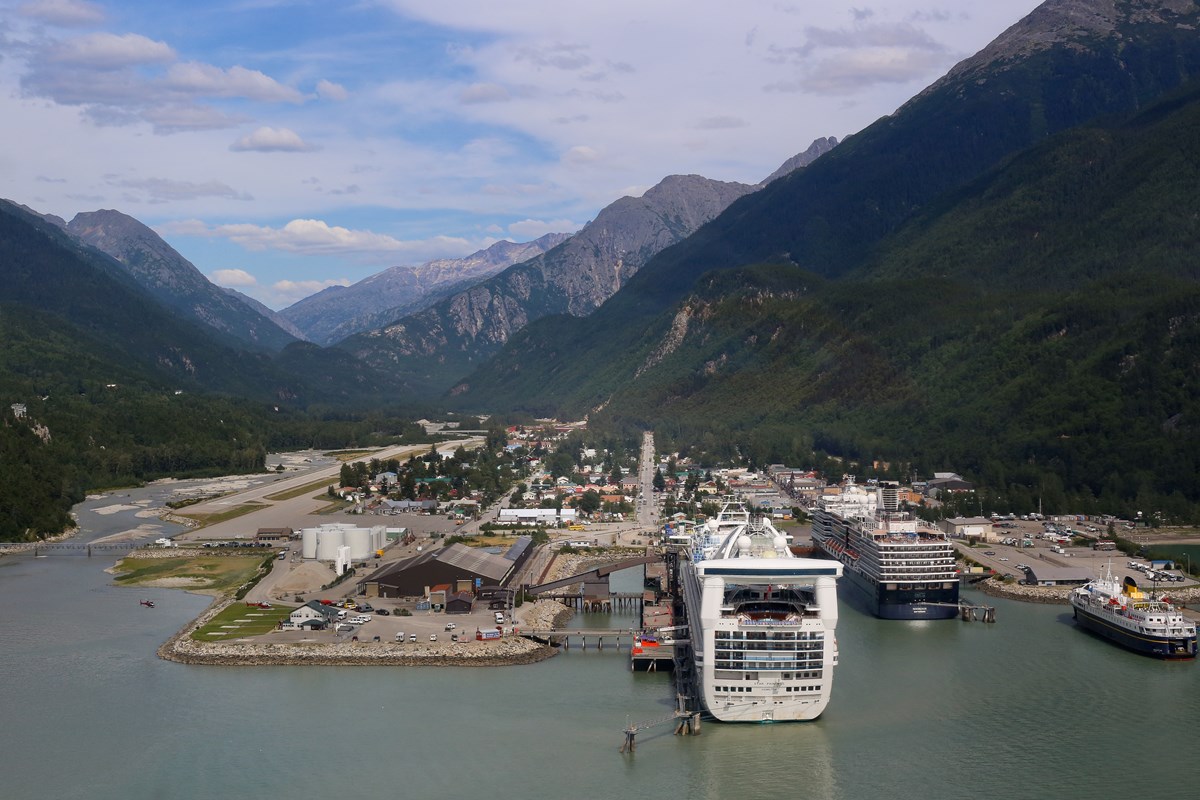 Often when we talk about Skagway history, stories tend to center on the
Klondike Gold Rush
. Skagway's police patch shows a gold miner panning over a river, and if you walk through any given parking lot in Alaska you will probably be able to spot a line of stampeders climbing to the Chilkoot summit on Alaska license plates. In the 119 years that have passed since 1898, these images have become iconic and the legacy of the gold rush has adopted a life of its own. Here we will take a quick look at how the legacy of the Klondike Gold Rush developed through tourism in Skagway. Summer tourism, a market that blossomed after the gold rush continues to support the Skagway economy. The seasonal nature of Skagway's economic ebb and flow is quite apparent to anyone who lives here; in 2015 unemployment rates fluctuated from 21.7% in January to 4.5% in July, and Broadway soon becomes quiet after the last ship day in September. The gold rush is integral to many of Skagway's tourist offerings, even the event itself attracted tourists as early as 1898.
Today, buildings in
Skagway's historic district
represent a commitment to maintain historical architecture on Broadway and Spring Streets. But immediately after the gold rush, Skagway residents directed their efforts towards the opposite goal. In the aftermath of the rush, Skagway was peppered with hastily built cabins left by fortune seekers. These constructions were considered an eyesore and community-based initiatives effectively dismantled the vacant shacks. As early as 1899 the Chamber of Commerce scheduled a "Skagway Clean-up Day," a community-wide event to clean yards and streets for the upcoming tourist season. Similarly, businesses turned away from the rough and ready false fronts that served in the sudden flurry of the Klondike. Instead builders added double recessed doors and ornamental designs on commercial structures. The
White Pass and Yukon Route Railroad Depot
, on 2nd avenue is a nice example of this new generation of sophisticated tastes. Completed in 1900, the building features a Greek revival façade, display windows, embossed tinwork and recessed doors.