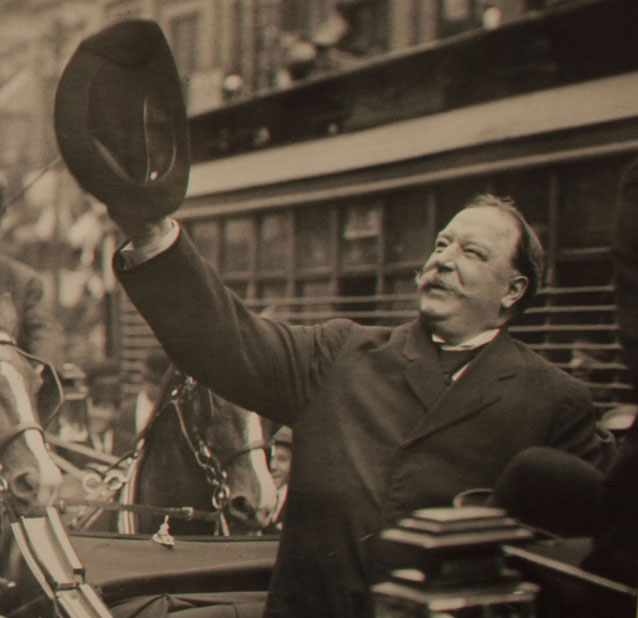 It's no secret that the Buckeye state is rich with presidential heritage. Ohio is home to eight former U.S. presidents: James A. Garfield, Ulysses S. Grant, Warren G. Harding, Benjamin Harrison, William Henry Harrison, Rutherford B. Hayes, William McKinley, and William Howard Taft.

Discover a hidden gem in Cincinnati, where the nation's 27th president was born. In the city's first suburb, Mount Auburn, you'll find fabulous architecture, intriguing history, and sites that chronicle the life of a president.

In its early years, Auburn Avenue was nicknamed "Cincinnati's Fifth Avenue" for its towering mansions and prominent citizens who lived on the hillside. Extensive efforts to protect the historic neighborhood led to 1973 formation of the Mount Auburn Historic District, now listed on the National Register of Historic Places.

Spring is the perfect season to explore the neighborhood and discover its many architectural styles. Weekend walking tours, scheduled each May, share insights about the Italian Villa, Second Empire, and Greek-Revival homes still prominent in the Mount Auburn community. Plan to spend just under two hours for the one-mile Auburn Avenue walking tour. Details are posted on the park's events calendar, generally in early spring.

On these tours park guides share the stories of early residents who left downtown Cincinnati to find a healthier environment out on the country hillside. You'll hear about notable residents of this once affluent community, including President and Supreme Court Justice William Howard Taft, two state governors, and a number of university officials, prominent businessmen, artists, and philanthropists.

Within this district and just three miles north of the Ohio River, sits the two-story Greek-Revival style home in which a plump good-natured boy nicknamed "Willie" was born on September 15, 1857. William Howard Taft is better known as the nation's 27th president and 10th chief justice of the United States. Guided tours of the Taft Boyhood Home are led daily by park staff every half hour.

The Taft Education Center, adjacent to the home, is a great place to begin your visit. A short fifteen-minute film provides an overview of Taft's career and family life. You'll find exhibits that explore five generations of this prominent family. An animatronic robot of William Howard Taft's youngest son Charles P. Taft II shares intimate stories about life at the White House. In the park's gift shop, you might find a perfect keepsake or holiday gift for family and friends.

Inside the home park staff shares stories and video about mid-1800s family life, education, and civic values. Visitors often express delight at the Rococo-style furnishings and Taft family portraits. Eye-catching memorabilia include the Secretaire desk, Minton China Works tiles surrounding the fireplace that highlight Aesop's Fables, and period pieces from the 1850s to 1870s. After your guided tour, proceed to the second floor to explore on your own museum exhibits that examine William Howard Taft's adult life in public service.

Throughout the year, the park hosts a number of events, including the annual Easter egg hunt, Fourth of July ice cream social, Father Christmas, candle-lit tours, and New Year's house tours. The park is wheelchair accessible, offers free parking, and charges no entrance fee.

William Howard Taft National Historic Site is open seven days a week from 8 a.m. to 4:15 p.m. every day except Thanksgiving Day, Christmas Day, and New Year's Day. Start planning your visit!