National Park Getaway: Theodore Roosevelt Island
By Jennifer Epolito, Park Ranger, George Washington Memorial Parkway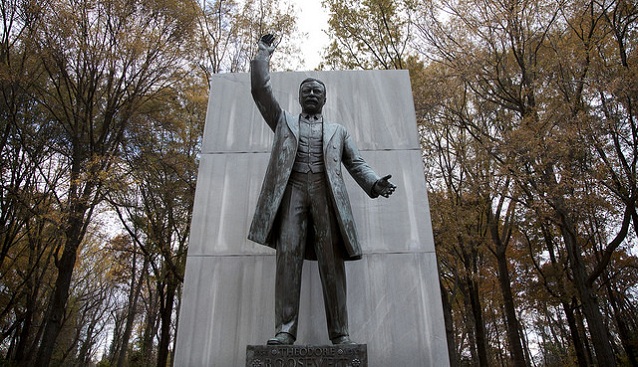 Believe it or not, the District of Columbia's largest presidential memorial is not located on the National Mall. It's in the Potomac River. In the river, you say? Can't be. Indeed it is! Theodore Roosevelt Island is a living memorial dedicated to the 26th president. The 88-acre island includes a memorial plaza, statue, and fountains, surrounded by trails in the woods and marsh environs.
You may ask yourself why an entire island in the Potomac River would be dedicated to this president. Theodore Roosevelt was not only president of the United States; he was also a hunter, taxidermist, soldier, ornithologist, author, family man, and influential in the conservation movement of the early 20th century. He was the consummate outdoorsman who didn't just walk the walk and talk the talk—he made a difference. 
Perhaps his greatest legacy during his two terms in office was his pioneering efforts and stewardship of the nation's resources. The passing of the Antiquities Act of 1906 allowed Roosevelt and future presidents to put land, structures, and places of cultural and environmental significance under government protection. During his two terms in office, President Roosevelt's conservation efforts and legislation led to setting aside 230 million acres of federal land for future generations of Americans.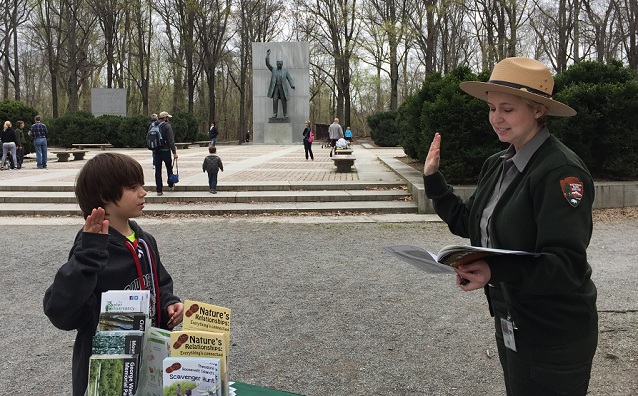 The island itself has a rich and storied past. American Indians occupied the island for thousands of years until the early 19th century. George Mason, known for penning the Virginia Constitution and the Declaration of Rights, which is the basis of the Bill of Rights of the U.S. Constitution, owned the land and constructed a ferry linking Virginia to Georgetown used for many decades. Mason's son, John, built a massive and grand plantation, which was the place to be seen during the early 1800s.
During the Civil War, the 1st U.S.C.T., a regiment of African-American soldiers, secretly trained on the island. It also served as a refugee camp to accommodate more than 1,000 Americans fleeing slavery when the nearby Freedman's Village in Arlington, Virginia, was at capacity. After the war, the island was a place of recreation and rest for the citizens of Washington, D.C.
During the 20th century when creating a national memorial to Roosevelt, the island was restored by the landscaping firm of Frederick Law Olmstead Jr. The island was to look as it did before man stepped foot on there. It was to feature many trails and over 35,000 indigenous plants, trees, and shrubs. Olmstead succeeded in his mission to create a sanctuary; a haven where visitors then and today can escape the hustle and bustle of life.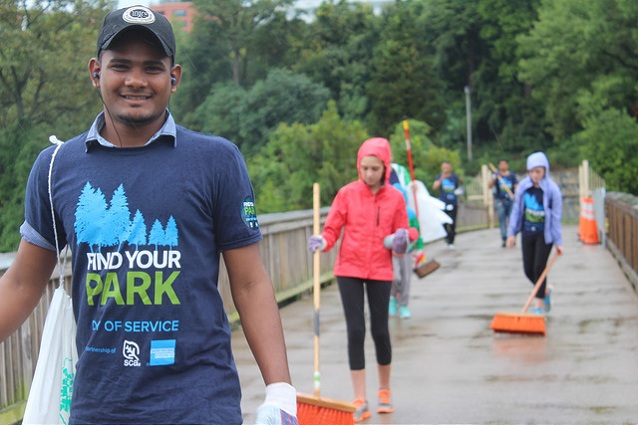 Visit the island with a park ranger for an Island Safari tour or volunteer with the National Park Service on the island. Hiking, birdwatching, paddling, and kayaking are just some of the outdoor pursuits to be had at this very unique living presidential memorial.  We like to think that Roosevelt himself would have approved.  
Last updated: August 15, 2017