National Park Getaway: Minuteman Missile National Historic Site
By Alison Shoup, Park Ranger, Minuteman Missile National Historic Site
Hidden in plain sight, along a heavily visited tourist corridor, lay the frontlines of the Cold War.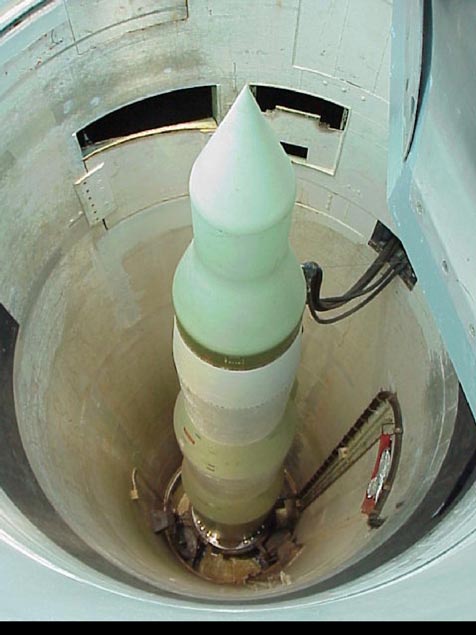 From 1963 to 1993, while happy families, couples, and adventurers drove I-90 through South Dakota on their way to Mount Rushmore or Yellowstone, missileers sat underground. They sat ready for an emergency war order to launch the most destructive nuclear weapons produced by the United States. One thousand of these weapons, or Minuteman missiles, were installed in the northern Great Plains, each with warheads sixty times more powerful than the atomic bomb dropped on Hiroshima in 1945. South Dakota was home to 150 of these missiles, with each group of 10 missiles controlled by two Air Force officers in a remote, underground control center. Launch Control Facility Delta-01 and Launch Facility (missile silo) Delta-09 are all that remain of that incredible force once deployed under South Dakota's soil. These sites are now open to visitors to explore and learn more about the Cold War and the role that the Minuteman II Intercontinental Ballistic Missile System played within it.

Minuteman Missile National Historic Site began with the signing of the Strategic Arms Reduction Treaty (START) in 1991 by George HW Bush and Mikhail Gorbachev. Written into the language of the treaty was the ability for both the U.S. and Soviet sides to retain missile sites for historic preservation purposes. After being transferred to the National Park Service from the United States Air Force in 2002, Delta-01 and Delta-09 were opened to the visiting public with limited tours in 2004 and were an immediate hit. The site is now open year-round offering daily ranger-led tours of Delta-01, allowing a glimpse into the frontline of the Cold War.
A visit to Minuteman Missile National Historic Site begins at its visitor center. There, recently installed exhibits encourage visitors to re-think the Cold War. How many nuclear weapons actually existed during that time period? How did the Minuteman Program defend our country if it was never used in war? Was it top secret? What was a day in the life of a Cold War soldier? To learn the answers to these and other questions, visitors can purchase advanced reservation tickets to tour the Delta-01 Launch Control Facility and its underground Control Center, or ask how to visit the Delta Nine missile silo, where visitors can see a Minuteman II missile preserved in its historic state. A visit in the summer of 2018 will allow visitors to experience a feature film currently in production.
Nearly 25 years after the START Treaty retired 450 Minuteman II missiles, hundreds of Minuteman III missiles remain on alert, as a critical component of America's defense. Nuclear weapons are more relevant than ever in the current changing global political climate. Minuteman Missile National Historic Site provides visitors insight into the U.S. policy of nuclear deterrence— not only how it worked during the Cold War, but how it may prevent global nuclear war among new enemies in the future.
Last updated: September 25, 2018